Tag Archives:
steve martin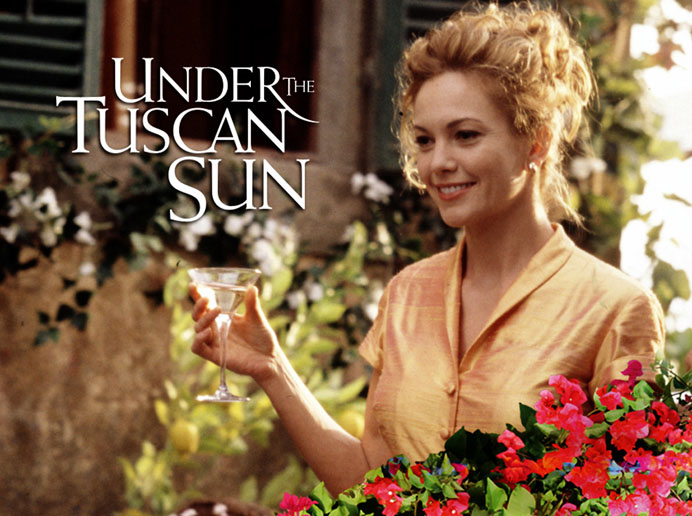 Sometime in the year 2000, I went to the movies, and I don't even remember what I ended up seeing because one of the previews left such a profound mark on me that what followed has been erased from my memory.  The preview was for Under the Tuscan Sun, and when it came on all I could think was, "who the fuck would ever want to see this movie?".  That moment crystalized my understanding of the irrelevant.
The movies on this list are not famously bad like Plan 9 From Outer Space.  And they're not notorious flops like Ishtar and Bonfire of the Vanities.  In fact, there's nothing remotely memorable about them.  They just sort of exist, but it's hard to believe they do, because nobody talks about them.  In a way, they're much worse than awesomely bad triumphs like The Room and Troll 2, because those movies at least found an audience.  These movies are so wholly uninteresting in every way that they aren't even worth making fun of.
If you've seen any of the following movies, please let me know.  You'll be the first person ever to have seen them, and will be given an award as their respective patient zero.
Continue reading →
Posted in

All Posts, Greg's Lists
Tagged

10 movies nobody has seen, aaron eckhart, alexander, anthony minghella, any given sunday, audrey wells, barb wire, big year, bonfire of the vanities, catherine zeta jones, david frankel, david hogan, empire strikes back, english patient, failure to launch, fargo, greg deliso, ishtar, it's a mad mad mad mad world, jack black, jay russell, john huston, kathy bates, ladder 49, matthew mcconaughey, meryl streep, movies nobody has heard of, movies nobody has seen, natural born killers, neil diamond, no reservations, oliver stone, ordinary people, out of africa, owen wilson, pamela anderson, pamela anderson lee, plan 9 from outer space, raging bull, rat race, sarah jessica parker, scott hicks, seinfeld, sex and the city, smug film, smugfilm, steve martin, sydney pollack, terry bradshaw, the african queen, the big year, the english patient, the room, tom dey, top 10 movies nobody has seen, troll 2, under the tuscan sun, w., wall street, world trader center
24 Comments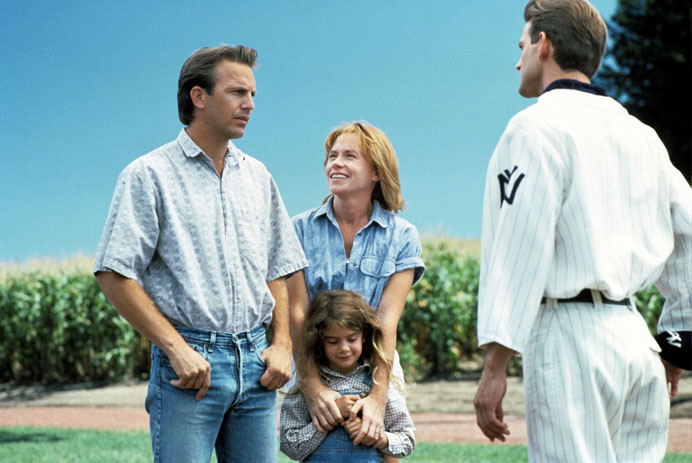 Field of Dreams. The undisputed king, for sure. But here's ten other great ones.
It was a really tricky thing putting this together because they're ranked on niceness, not goodness.  Number two and number five are the best movies on the list.  But they aren't the nicest.
Niceness is even harder to define than coolness.  Niceness is a warm and fuzzy feeling that a lot of art can generate.  Probably the most popular example would be Norman Rockwell paintings. Niceness, like coolness, taps into our primal brains somewhere.  We're wired to feel it because it connects us to each other.  But the problem with niceness is that it borders so heavily on cheese.  Cheese done right is transcendent.  But cheese done wrong is, well, cheesy.
Continue reading →
Posted in

All Posts, Greg's Lists
Tagged

10 nice movies, 10 nicest movies, accidental tourist, arye gross, as good as it gets, big chill, bill katt, bill murray, billy wilder, body heat, broadcast news, buried alive, cameron crowe, cheers, close encounters, cocoon, david ogden stiers, dicky fox, doc hollywood, e.t., elizabethtown, ellen, empire strikes back, eric stoltz, et, ethan wiley, eyes wide shut, field of dreams, frank capra, frank darabont, freaks and geeks, french kiss, greg deliso, greg kinnear, house 2 the second story, house ii: the second story, how do you know, i love you to death, in the land of women, jack nicholson, jake kasdan, james l brooks, janusz kaminski, jared jussim, jaws, jerry maguire, jessica lange, jim carrey, joan plowright, john ratzenberger, jon kasdan, jonathan stark, julie warner, kevin kline, kramer vs kramer, lawrence kasdan, mark moskowitz, mary tyler moore show, michael caton-jones, nice movies, nice movies to watch, niceness, orange county, orlando bloom, outbreak, parenthood, poltergeist, puce glitz and the avoiders, raging bull, raiders of the lost ark, rick moranis, river phoenix, ron howard, signs, smug film, smugfilm, steve martin, steve miner, stone reader, sydney pollack, terms of endearment, the drew carey show, the godfather, the graduate, the majestic, the simpsons, the woman in the room, thirteen, tom cruise, tom hanks, tootsie, tracy ullman, we bought a zoo, wilford brimley, william katt, zero effect
1 Comment
It's not hard for comedies to slip under the radar. Like any 'genre film', so many are pumped out each year that it's almost impossible to keep track of which ones are good. Unless something gets an alarmingly high rating on Rotten Tomatoes, or was made by people you trust no matter what the Tomatometer says, you probably aren't going to see it. And then you're going to forget it even existed. Here's ten great ones that probably passed you by.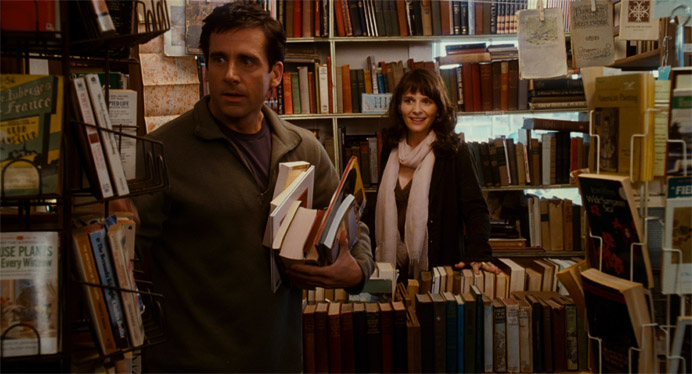 Dan in Real Life (2007) | Dir. Peter Hedges | 98 min. 
Continue reading →
Posted in

All Posts, Cody's Lists
Tagged

10 best comedies, 10 best movies you've never seen, 10 great comedies, 10 most underrated comedies, 10 underrated comedies, 40 year old virgin, adam carolla, adam larson broder, airplane, anthony abrams, best comedies, best comedies you've never seen, best movies you've never seen, big top pee-wee, bob odenkirk, bryan gordon, career opportunities, charles herman-wurmfeld, damsels in distress, dan in real life, david mamet, david steinberg, david wain, david zucker, evan almighty, funniest movies you've never seen, great comedies you've never seen, great movies you've never seen, herbert ross, hot shots, jennifer connelly, jerry zucker, jim abrahams, joe mantegna, john hughes, kids in the hall, little miss sunshine, magnolia, michael showalter, monty python, most underrated comedies, my blue heaven, naked gun, nora ephron, oleanna, paul reubens, paul thomas anderson, pee wee's big adventure, peter hedges, pieces of april, pumpkin, randal kleiser, rick moranis, rotten tomatoes, shel silverstein, smug film, smugfilm, stella, steve carrell, steve martin, team america, ten best movies you've never seen, the 40 year old virgin, the brothers solomon, the hammer, the state, the wrong guy, things change, todd solondz, tomatometer, top secret, underrated comedies, underrated comedy, underrated comedy movies, whit stillman, will arnett, will forte
4 Comments