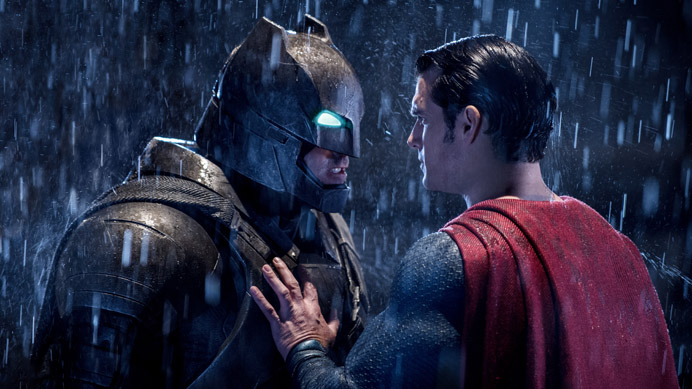 Batman v Superman: Dawn of Justice (2016)
Directed by Zack Snyder
Written by Chris Terrio and David S. Goyer
182 min. ('Ultimate Edition')
151 min. (Theatrical)
Very mild spoilers ahead.
I had no interest in this movie until the bad reviews started rolling in, and rolling in hard. My favorite Batman movie has an 11% on Rotten Tomatoes, so a new one sitting comfortably at 27% with critics seemed like it could be way up my alley.
But then, audiences started digging it. (To date, it currently sits at 65% with them.) And that didn't bode well. 'Divisive' is not what I look for in a superhero movie—'universally-panned' is. This formula doesn't always work out—Catwoman really is that bad—but it has lead me to some gems, such as the modern body horror masterpiece Fantastic Four from last year; Shaquille O'Neal's charming, homegrown-vibed Steel; and of course, the afore-alluded to Batman & Robin, which I loved when I saw as a kid, then instantly hated on after I left the theater because everyone else was hating on it, then finally re-watched a year ago and realized that my initial assessment of it as great was spot-on and I never should've kowtowed to something as philistinic as popular opinion.