Tag Archives:
superman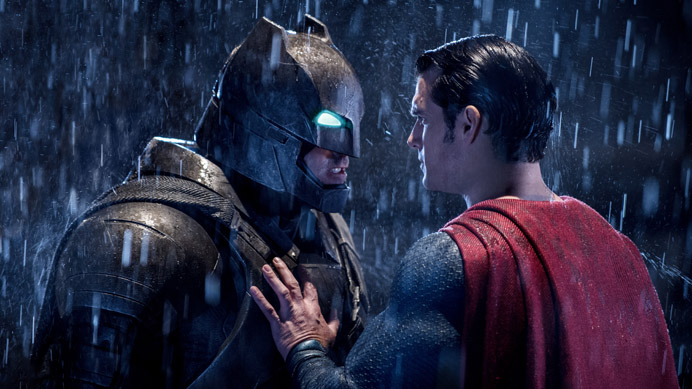 Batman v Superman: Dawn of Justice (2016)
Directed by Zack Snyder
Written by Chris Terrio and David S. Goyer
182 min. ('Ultimate Edition')
151 min. (Theatrical)
Very mild spoilers ahead.
I had no interest in this movie until the bad reviews started rolling in, and rolling in hard. My favorite Batman movie has an 11% on Rotten Tomatoes, so a new one sitting comfortably at 27% with critics seemed like it could be way up my alley.
But then, audiences started digging it. (To date, it currently sits at 65% with them.) And that didn't bode well. 'Divisive' is not what I look for in a superhero movie—'universally-panned' is. This formula doesn't always work out—Catwoman really is that bad—but it has lead me to some gems, such as the modern body horror masterpiece Fantastic Four from last year; Shaquille O'Neal's charming, homegrown-vibed Steel; and of course, the afore-alluded to Batman & Robin, which I loved when I saw as a kid, then instantly hated on after I left the theater because everyone else was hating on it, then finally re-watched a year ago and realized that my initial assessment of it as great was spot-on and I never should've kowtowed to something as philistinic as popular opinion.
Posted in

All Posts, Cody's Reviews
Tagged

batman, batman and robin, batman and robin movie, batman v superman, batman v superman movie review, batman v superman review, blade, blankman, bobby slayton, bruce wayne, calrk kent, catwoman, deadjournal, fantastic four, fred armisen, hulk, iron man, king kong vs. godzilla, nicholas fehn, punisher war zone, shaquille on'eal, steel, steel movie, superman, superman 4, superman 4: the quest for peace, superman 64, superman iv, superman iv: the quest for peace, the dark knight, the phantom, the rocketeer, wonder woman
Leave a comment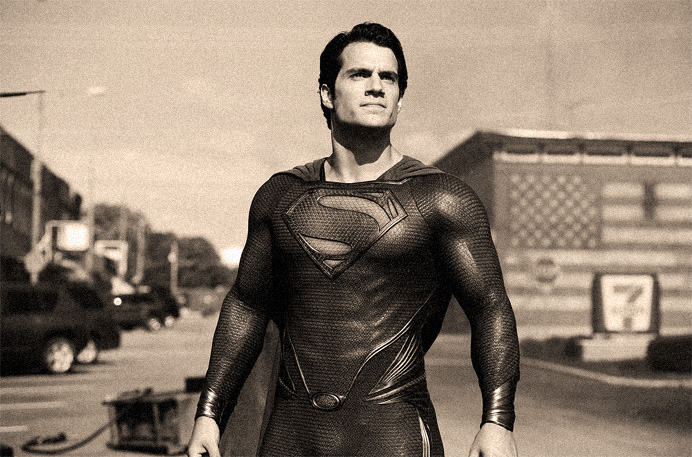 Recently, WB announced their slate of superhero movies through 2019, perpetuating this ridiculous genre for another endless cycle. A lot of very smart people have been persistent in drawing an analogy about this, saying that for its longevity and frivolity, the superhero genre is the new western. As a lover of westerns and a hater of superhero movies, I gotta step in here.
I get the facile rationale—both are 'low' genres that occupy a disproportionately large space in the cinematic marketplace; both are marketed at American adolescent boys; both are concerned with matters of good and evil solved through third act duels. But in the words of Matt Zoller Seitz: "Where's Ford and Leone?"
Posted in

All Posts, John's Essays
Tagged

a man alone, arrow, arrow tv show, bonanza, captain america 2, el cid, fury of achilles, genghis khan, gotham, gotham tv show, henry hathaway, how i met your mother, huge fregonese, hulk, james gunn, john ford, john wayne, king of kings, man with no name, matt zoller seitz, new western, ray milland, roy rogers, sergio leone, super, superhero movies, superhero movies new western, superhero western, superman, superman returns, sword & sandal, sword & sandals, sword and sandal movies, sword and sandals, the raid, to the last man, wagon train, where's ford and leone
Leave a comment