Tag Archives:
the blind side
I am quite pleased to announce that this is the 100th Smug Film post! Woo! We began on January 7th, 2013 and we've been cranking 'em out every Monday, Wednesday, and Friday since then—never missing a single day. It's been a lot of work, but it's also been an absolute blast, and we couldn't be prouder of our output thus far.
Chances are, you haven't read every single one of our posts, and that's fine; with so many, it's certainly not expected. But any self-respecting fan of our work should have read the following posts. And if you're completely new here, this list is a great place start: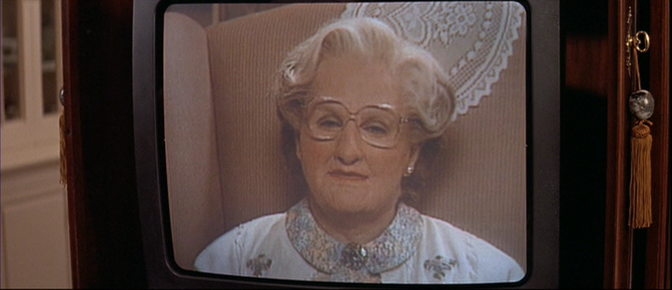 Mrs. Doubtfire Is One Of The Greatest Super Hero Movies Ever Made
Continue reading →
Posted in

All Posts, Cody's Lists
Tagged

advice column, alex hiatt, chelsea marie, cody clarke, george harrison, greg deliso, idea of what a movie is, jenna ipcar, john damico, jurassic park, meek's cutoff, mrs doubtfire, parenthood, robert klingett, roger ebert, roger ebert eulogy, shot context, smug film, smugfilm, stone reader, the blind side, the idea of what a movie is, treasures from the warner archive, warner archive, zombie movies
1 Comment




When someone says they 'learned something today', I admit, I'm usually skeptical. Did they just memorize something, or did they actually take something away—i.e., did they develop an individual thought? Did their world shatter?
During my youth I didn't believe that movies, with their overdramatic diction and flashy action scenes, could actually reach down in my soul far enough to teach me something. Movies weren't there to do that. Movies were there to make me laugh at someone with toilet paper trailing out of their butt as they're leaving the bathroom. Movies were there to allow me to soak in the hugeness of a destructive explosion. Movies were the pinnacle of mindless entertainment, and I saw them as nothing more or less. But then again, I didn't really watch too many movies in general, because back then there wasn't Audio Description, the service for blind moviegoers like myself that describes key visual elements in between natural pauses in the movie's soundtrack.
Continue reading →