Tag Archives:
the brown bunny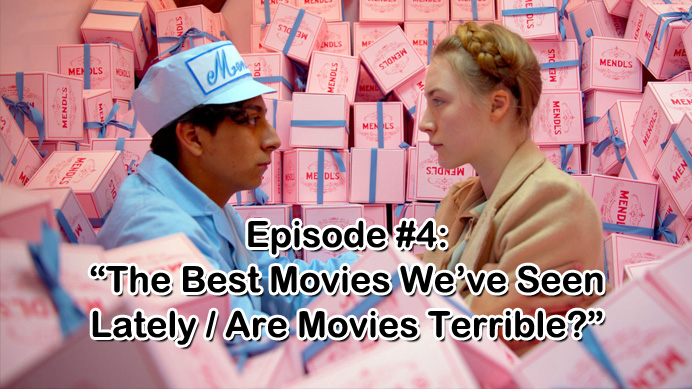 1:06:45 | View on iTunes | Download Mp3
On this episode, I am joined by fellow Smug Film contributors John D'Amico and Jenna Ipcar. We discuss the best movies we've seen lately, new and old. Then, we take a quick break for a movie joke by comedian Anthony Kapfer, and close the show with a few questions from the mailbag, one of which sparks an impassioned rant from John!
If you have a movie-related question you'd like answered on the show, leave it in the comments or email us at Podcast@SmugFilm.com.
If you enjoy the podcast, be sure to subscribe on iTunes, and leave a rating and a comment on there as well. Doing this helps us immensely as far as our ranking on there, which is what allows people to be able to discover us. Word of mouth is always best of all though, so spread the word!
Movie Stuff Referenced in this Episode:
Continue reading →
Posted in

All Posts, Podcast Episodes
Tagged

12 years a slave, A Man Escaped, a serious man, airplane, Aladdin, Alan Partridge at the Races, Alan Partridge: Alpha Papa, amistad, anchorman, Andrew WK, anthony kapfer, battleship, Belly, blade, Bob's Burgers, bottle rocket, buffalo 66, classicscifi, classicscifi.com housebroken clothing, Cleopatra, cody clarke, Daddy Longlegs, Damnation Alley, dog day afternoon, Dr. Doolittle, dredd, Drive-By Truckers, fantastic mr fox, Figures in a Landscape, film joke, film jokes, film podcast, Filthy Gorgeous: The Bob Guccione Story, Game of Thrones, Gary Wilson, Gary Wilson You Think You Really Know Me, Godzilla vs. Hedorah, Godzilla vs. King Ghidorah, godzilla: king of the monsters, gojira, gravity, Guardians of the Galaxy, Homicide, I Get Wet, i love lucy, in the loop, Inside Llewyn Davis, it's always sunny in philadelphia, It's Complicated, jane eyre, jaws, jenna ipcar, John Carter, john damico, Logan's Run, louie, lucky dragon no. 5, lucky dragon number 5, mikey and nicky, moonrise kingdom, movie joke, movie jokes, movie podcast, mrs doubtfire, Nest of Spies, OSS 117: Cairo, OSS 117: Lost in Rio, Pain & Gain, paranormal activity, popeye, Prisoners, Red River, Rodan, rushmore, Saxondale, seven samurai, Sin Nombre, Slumdog Millionaire, smug film, smug film podcast, smugfilm, Southern Rock Opera, spring breakers, star wars, Surviving Desire, terminator, terminator 2, The Artist, the brown bunny, The Darjeeling Limited, the grand budapest hotel, The Green Lantern, the incredible shrinking man, The Life Aquatic, the lone ranger, The Naked Gun, The Raid 2, the raid: redemption, The Royal Hunt of the Sun, the royal tenenbaums, The Squid and the Whale, The Thick of It, the trip, the wire, the wolf of wall street, To Kill a Mockingbird, True Detective, Trust, V/H/S 2, Veep
Leave a comment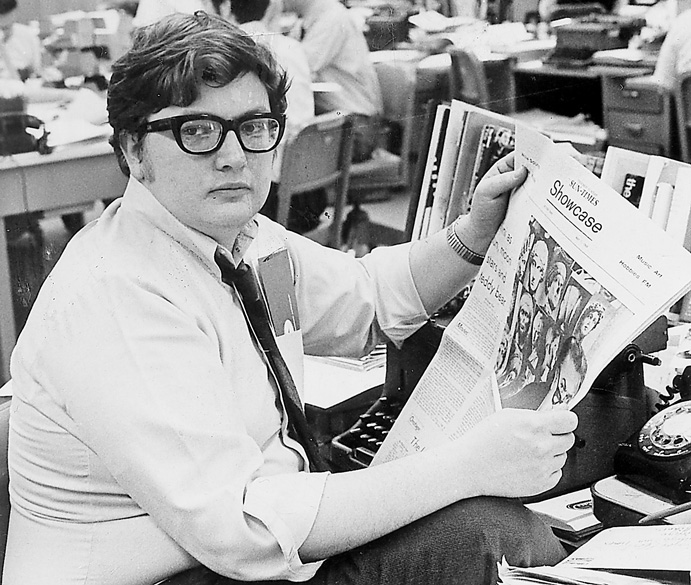 R.I.P. Robert Joseph Ebert. June 18, 1942 – April 4, 2013
Today, John D'Amico was supposed to wax poetic about obscure zombie movies. That piece has been moved to next week. I don't think anyone wants to read about zombie movies right now, or read about anything to do with movies, for that matter, unless it has to do with Roger Ebert. At least, I certainly don't.
I expect that over the next few days, weeks, months, I will binge on everything Ebert. Episodes, books, interviews, etcetera. That's the kind of death this is. A death where you are left speechless and searching, grasping for the artist's soulful air as though it will wisp away into the ether if you don't. But of course, it won't. It will live on forever, and there is all the time in the world to experience and re-experience it. But the impulse is unavoidable.
Continue reading →
Posted in

All Posts, Cody's Essays
Tagged

armond white, brown bunny, caps for sale, chantal akerman, cody clarke, elvis mitchell, foreign parts, frederick wiseman, gene siskel, hollywood, indiewood, jack white, john damico, manohla dargis, meg white, michael jackson, mister rogers, new guard, old guard, pauline kael, promises written in water, rehearsals, rip roger ebert, roger ebert, roger ebert dead, roger ebert death, roger ebert died, roger ebert eulogy, shirley clarke, shredder, siskel, smug film, smugfilm, the brown bunny, the white stripes, tom ford, verena paravel, vincent gallo, wet hot american summer, xhamster, yogi berra
3 Comments