Tag Archives:
treme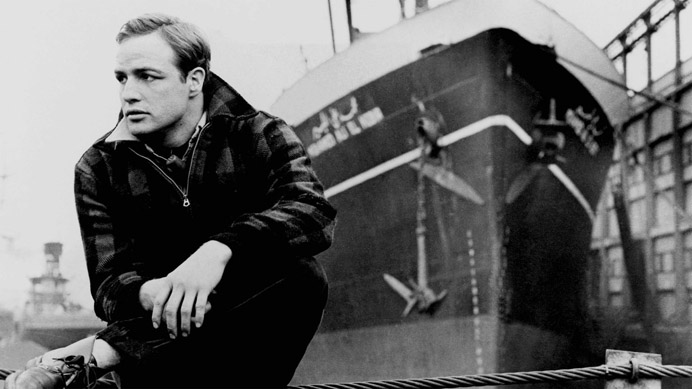 Fuck it right to hell, man. I don't even.
On The Waterfront (1954)
Directed by Elia Kazan
Written by Budd Schulberg
108 min.
Very mild spoilers ahead.
Of the three acts which make up the three act structure, the third act is really the only one which has the ability to fuck you in the ass. You're watching a movie, you're digging it, you're having a good time, you feel safe, and then all of a sudden it's forcing itself into your butt. We've all been there.
A movie is like a penis, basically, and you are like a vagina. When you a watch a movie, you're letting it inside you, and there's a certain degree of trust which goes along with that. 'Don't hurt me, or at least, if you do hurt me, hurt me in an enjoyable way'—that sort of thing. And if a movie tries to fuck your ass in the first act, you can stop it before the tip is barely in and put on some other movie. Same goes for the second act. But when it fucks you in the ass in the third act, you're in shock—it goes in and you can't even believe what's happening and you just have to lay there as it tarnishes the relationship you had built with it up until that point. And then when it's done, you don't know how to feel about it anymore. You remember the good times, sure, but the bad is fresh in your mind.
I had this very experience with On The Waterfront last night, and my booty hole is still twinging with pain.
Continue reading →
Posted in

All Posts, Cody's Reviews
Tagged

adaptation, budd schulberg, cody clarke, david milch, david simon, david spade, deadwood, elia kazan, eva marie saint, ghost dog, kentucky fried movie, leave her to heaven, marlon brando, my cousin vinny, on the waterfront, on the waterfront review, on the waterfront third act, smug film, smugfilm, sweet smell of success, the lords of flatbush, the postman always rings twice, the royal tenenbaums, the wire, tommy boy, treme, written on the wind
Leave a comment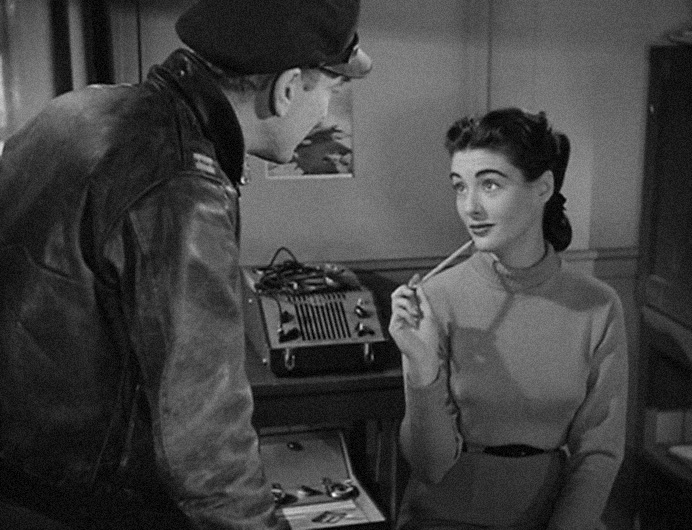 I see so many clueless directors putting female characters whose only job is to BE female. I would like a list of movies with strong female characters that are not defined by their gender. And no cheesy role reversal things where the woman has the traditional male qualities. Just some nice films (or raw horrifying ones) where the woman or women are just real people. And don't say Joy Luck Club cause I already know about it. That was extremely good at what it was. – Michael H.
Editor's Note (12/4/14): We no longer answer movie questions through our advice column. We answer them in the mailbag segment of our podcast. Send them to Cody@SmugFilm.com and we will answer on the show!
Continue reading →
Posted in

Advice, All Posts
Tagged

abbey linclon, ali fear eats the soul, aliens, all i desire, all that heaven allows, allison janney, amy adams, baby face, bring it on, chantal akerman, christopher strong, clarice starling, cody clarke, daisies, dardenne brothers, deadwood, dick, douglas sirk, drop dead gorgeous, evangeline lilly, fargo, gabrielle union, grapes of wrath, hedy lamarr, howard hawks, imitation of life, jackie brown, je tu il elle, jean-pierre dardenne, jeanne dielman, jeanne dielman 23 quai du commerce 1080 bruzelles, john damico, john ford, johnny guitar, joy luck club, julianne moore, katharine hepburn, kim dickens, kirsten dunst, last summer, lost, luc dardenne, lynda carter, ma joad, mary tyler moore show, michelle williams, movie advice, movie advice column, news from home, night nurse, nothing but a man, pam grier, psycho, rendezvous d'anna, rosetta, safe, smug film, smugfilm, strong female characters, strong female protagonist, the furies, the pursuit of happyness, the strange woman, the thing, treme, will smith, wonder woman
2 Comments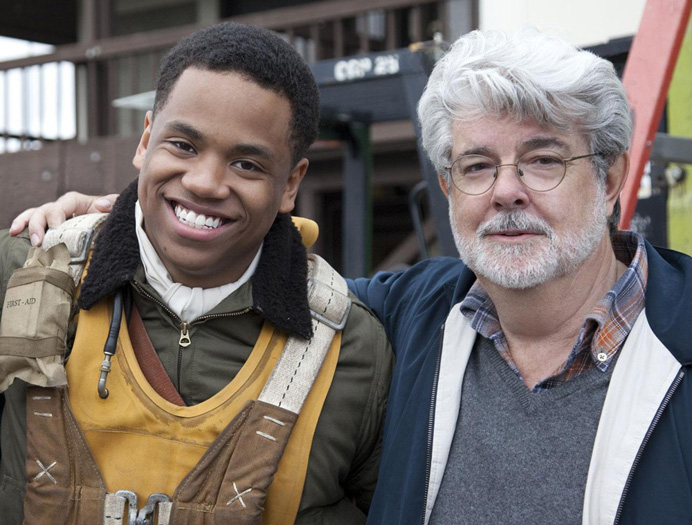 Unlike the Star Wars prequels, here's a plot young kids can actually follow.
Red Tails (2012)
Directed by Anthony Hemingway
Screenplay by John Ridley and Aaron McGruder
125 min.
Right off the bat, I should warn you that Red Tails is not a good movie. At least, not in the traditional sense. It's not even good 'for what it is'. It's just plain bad. But you will have a good time. You'll be laughing at ineptitude in damn near every scene, but, even with all its cheesiness, this movie will touch you on a very deep level—in fact, partly because of its cheesiness. Let me explain.
Continue reading →
Posted in

All Posts, Cody's Reviews
Tagged

aaron mcgruder, anthony hemingway, battlestar galactica, cody clarke, community, eternal sunshine, fringe, hbo on demand, jim carrey, john ridley, matt stone, mr poppers penguins, parks and rec, parks and recreation, red tails, red tails movie, red tails movie review, red tails review, shameless, smug film, smugfilm, the office, the wire, treme, trey parker, true blood, where the wild things are
Leave a comment