Tag Archives:
vampyr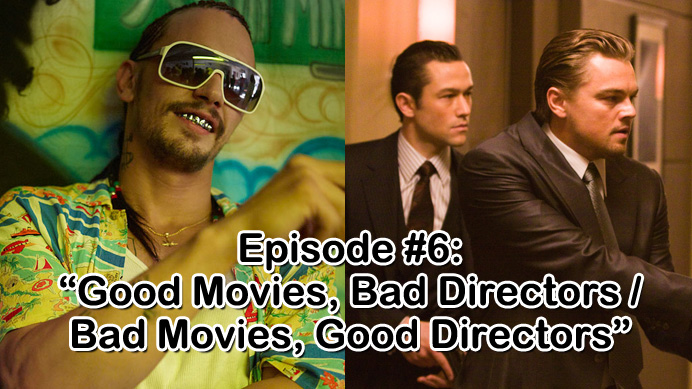 1:17:43 | View on iTunes | Download Mp3
On this episode, I am joined by fellow Smug Film contributors John D'Amico and Jenna Ipcar. We discuss movies we like by directors we don't typically like, as well as movies we dislike by directors we typically like. As always, we go on tangents along the way, take a quick break for a movie joke by comedian Anthony Kapfer, and then close the show with questions from our mailbag.
If you have a movie-related question you'd like answered on the show, leave it in the comments or email us at Podcast@SmugFilm.com.
If you enjoy the podcast, be sure to subscribe on iTunes, and leave a rating and a comment on there as well. Doing this helps us immensely as far as our ranking on there, which is what allows people to be able to discover us. Word of mouth is always best of all though, so spread the word!
Movie Stuff Referenced in this Episode:
Continue reading →
Posted in

All Posts, Podcast Episodes
Tagged

8 1/2, A Woman is a Woman, Almost Famous, Alphaville, back to the future, baraka, Before Sunrise, best movie podcast, breaking bad, Breathless, Bride of Frankenstein, California Split, Cast Away, Changeling, charles dickens, Charlotte Bronte, cody clarke, cria cuervos, Dirty Harry, Don Quixote, Don't Drink the Water, film podcast, film podcasts, first blood, flight, forrest gump, Four of the Apocalypse, Frankenstein, Freaks, Garfield, Garfield and Friends, ghostbusters, godzilla, Gran Torino, gummo, harmony korine letterman, Harmony Korine on Letterman, Heathers, High Plains Drifter, Horror of Dracula, inception, jane eyre, jenna ipcar, john damico, Julien Donkey-Boy, Juliet of the Spirits, Ken Park, Kids, Killers of the Sea, king kong, La Strada, London After Midnight, lost in translation, Marie Antoinette, Masculin Feminin, mash, Memento, Million Dollar Baby, mister lonely, moonrise kingdom, movie podcast, movie podcasts, Mystic River, nashville, Oliver Twist, Pierrot Le Fou, pirate radio, Play Misty For Me, rambo; first blood part ii, rocky, Samsara, Say Anything, scarface, School of Rock, seven samurai, shot context, Side By Side, slacker, smug film, smugfilm, Somewhere, Son of Frankenstein, spring breakers, Star Trek: The Animated Series Dracula & Dracula: Spanish Version, Stardust Memories, the beyond, the bling ring, The Curse of the Jade Scorpion, the dark knight trilogy, The Jerk, The Life Aquatic, The Long Goodbye, The Man with No Name Trilogy, The Outlaw Josey Whales, The Prestige, The Real Ghostbusters, The Return of the King, The Spirit of the Beehive, The Tree of Life, The Unholy Three, The Unknown, The Virgin Suicides, Tigerland, Trust, Unforgiven, vampyr, Waking Life, wall street, Watchmen, wet hot american summer, wolf of wall street, Young Guns
Leave a comment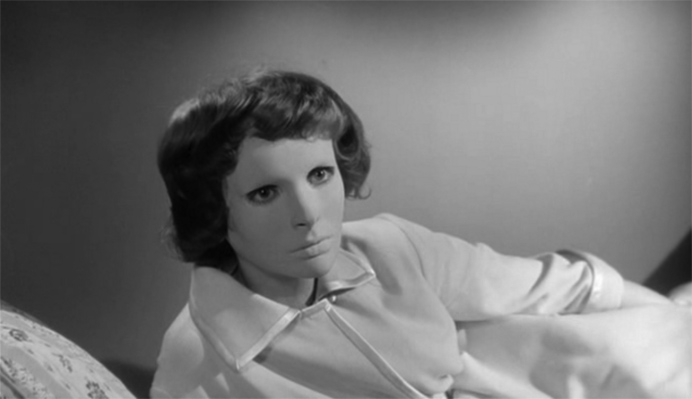 I'd really like to see a truly scary, yet beautifully put together movie with psychological elements and plausibility, but maybe some surrealism as well. Something like Eyes Without a Face or Suspiria. Where the fear is more from the vibe than from the definable foe and allures me so that I can't look away from it even while it's unsettling. — Chloe P.
Editor's Note (12/4/14): We no longer answer movie questions through our advice column. We answer them in the mailbag segment of our podcast. Send them to Cody@SmugFilm.com and we will answer on the show!
Continue reading →
Posted in

Advice, All Posts
Tagged

10 zombie movies, alice, amour, audacious zombie movies, beauty and the beast, begotten, blood of a poet, book off, brothers quay, cache, carl th dreyer, carnival of souls, cody clarke, curtis harrington, e. elias merhige, ed emschwiller, edward hopper, eyes without a face, frank darabont, funny games, ganja and hess, goya, halloween 2, halloween ii, harpya, jan svankmeyer, jean cocteau, joan of arc, john damico, katie holmes, keanu reeves, lemora: a child's tale of the supernatural, maya deren, messiah of evil, michael haneke, night tide, nightmare films, nightmare movies, ordet, plausible horror, plausible horror films, plausible horror movies, psychological horror, psychological horror films, psychological horror movies, queen of blood, raoul servais, repulsion, riding the bullet, rob zombie, roman polanski, sam raimi, silver bullet, smug film, smugfilm, spring breakers, stephen king, street of crocodiles, surreal horror, surreal horror films, surreal horror movies, suspiria, thanatopsis, the gift, the grapes of death, the lords of salem, the seventh continent, the signalman, the white ribbon, thinner, valerie and her week of wonders, vampyr, william cullen bryant, zombie movies
3 Comments