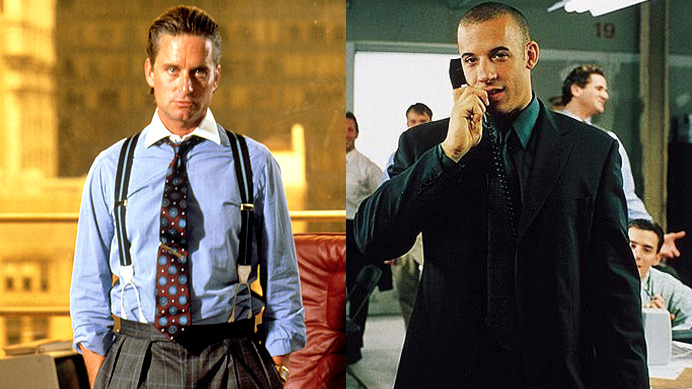 Continuing a series started by John D'Amico.
You could watch Wall Street first and then Boiler Room, or the other way around, or be meta and put them both on at the same time and quote the scene where everyone in Boiler Room quotes Wall Street while watching Wall Street.
However you choose, these two movies are way better than The Wolf of Wall Street or that Michael J. Fox one, the one with Helen Slater.
Continue reading Proposed Double Feature: 'Wall Street' & 'Boiler Room'