Tag Archives:
wall street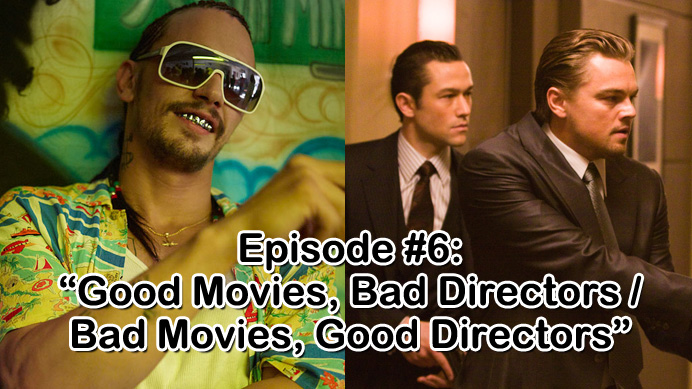 1:17:43 | View on iTunes | Download Mp3
On this episode, I am joined by fellow Smug Film contributors John D'Amico and Jenna Ipcar. We discuss movies we like by directors we don't typically like, as well as movies we dislike by directors we typically like. As always, we go on tangents along the way, take a quick break for a movie joke by comedian Anthony Kapfer, and then close the show with questions from our mailbag.
If you have a movie-related question you'd like answered on the show, leave it in the comments or email us at Podcast@SmugFilm.com.
If you enjoy the podcast, be sure to subscribe on iTunes, and leave a rating and a comment on there as well. Doing this helps us immensely as far as our ranking on there, which is what allows people to be able to discover us. Word of mouth is always best of all though, so spread the word!
Movie Stuff Referenced in this Episode:
Continue reading →
Posted in

All Posts, Podcast Episodes
Tagged

8 1/2, A Woman is a Woman, Almost Famous, Alphaville, back to the future, baraka, Before Sunrise, best movie podcast, breaking bad, Breathless, Bride of Frankenstein, California Split, Cast Away, Changeling, charles dickens, Charlotte Bronte, cody clarke, cria cuervos, Dirty Harry, Don Quixote, Don't Drink the Water, film podcast, film podcasts, first blood, flight, forrest gump, Four of the Apocalypse, Frankenstein, Freaks, Garfield, Garfield and Friends, ghostbusters, godzilla, Gran Torino, gummo, harmony korine letterman, Harmony Korine on Letterman, Heathers, High Plains Drifter, Horror of Dracula, inception, jane eyre, jenna ipcar, john damico, Julien Donkey-Boy, Juliet of the Spirits, Ken Park, Kids, Killers of the Sea, king kong, La Strada, London After Midnight, lost in translation, Marie Antoinette, Masculin Feminin, mash, Memento, Million Dollar Baby, mister lonely, moonrise kingdom, movie podcast, movie podcasts, Mystic River, nashville, Oliver Twist, Pierrot Le Fou, pirate radio, Play Misty For Me, rambo; first blood part ii, rocky, Samsara, Say Anything, scarface, School of Rock, seven samurai, shot context, Side By Side, slacker, smug film, smugfilm, Somewhere, Son of Frankenstein, spring breakers, Star Trek: The Animated Series Dracula & Dracula: Spanish Version, Stardust Memories, the beyond, the bling ring, The Curse of the Jade Scorpion, the dark knight trilogy, The Jerk, The Life Aquatic, The Long Goodbye, The Man with No Name Trilogy, The Outlaw Josey Whales, The Prestige, The Real Ghostbusters, The Return of the King, The Spirit of the Beehive, The Tree of Life, The Unholy Three, The Unknown, The Virgin Suicides, Tigerland, Trust, Unforgiven, vampyr, Waking Life, wall street, Watchmen, wet hot american summer, wolf of wall street, Young Guns
Leave a comment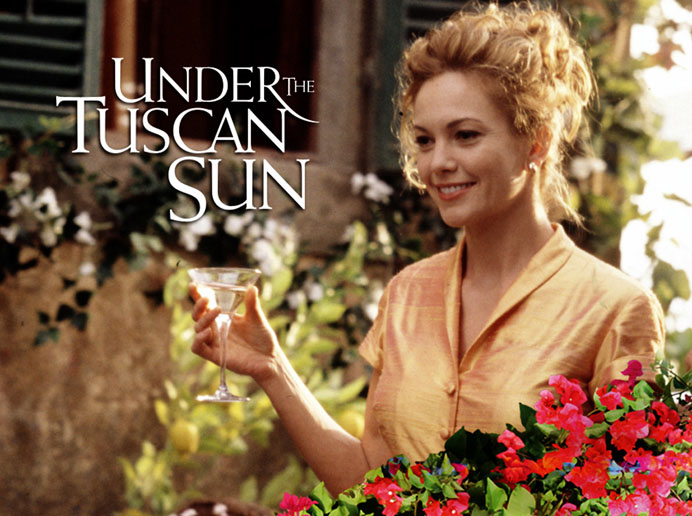 Sometime in the year 2000, I went to the movies, and I don't even remember what I ended up seeing because one of the previews left such a profound mark on me that what followed has been erased from my memory.  The preview was for Under the Tuscan Sun, and when it came on all I could think was, "who the fuck would ever want to see this movie?".  That moment crystalized my understanding of the irrelevant.
The movies on this list are not famously bad like Plan 9 From Outer Space.  And they're not notorious flops like Ishtar and Bonfire of the Vanities.  In fact, there's nothing remotely memorable about them.  They just sort of exist, but it's hard to believe they do, because nobody talks about them.  In a way, they're much worse than awesomely bad triumphs like The Room and Troll 2, because those movies at least found an audience.  These movies are so wholly uninteresting in every way that they aren't even worth making fun of.
If you've seen any of the following movies, please let me know.  You'll be the first person ever to have seen them, and will be given an award as their respective patient zero.
Continue reading →
Posted in

All Posts, Greg's Lists
Tagged

10 movies nobody has seen, aaron eckhart, alexander, anthony minghella, any given sunday, audrey wells, barb wire, big year, bonfire of the vanities, catherine zeta jones, david frankel, david hogan, empire strikes back, english patient, failure to launch, fargo, greg deliso, ishtar, it's a mad mad mad mad world, jack black, jay russell, john huston, kathy bates, ladder 49, matthew mcconaughey, meryl streep, movies nobody has heard of, movies nobody has seen, natural born killers, neil diamond, no reservations, oliver stone, ordinary people, out of africa, owen wilson, pamela anderson, pamela anderson lee, plan 9 from outer space, raging bull, rat race, sarah jessica parker, scott hicks, seinfeld, sex and the city, smug film, smugfilm, steve martin, sydney pollack, terry bradshaw, the african queen, the big year, the english patient, the room, tom dey, top 10 movies nobody has seen, troll 2, under the tuscan sun, w., wall street, world trader center
24 Comments