Tag Archives:
william friedkin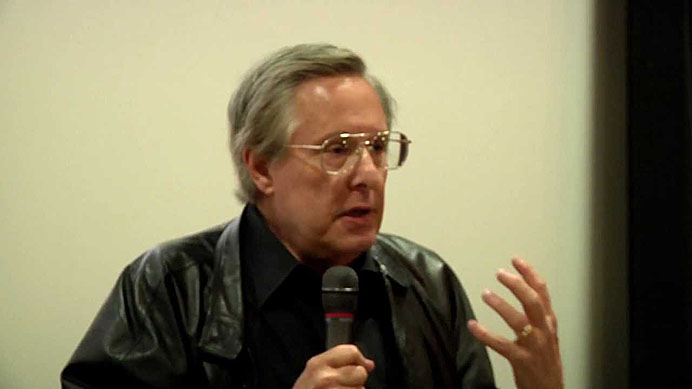 During this week's podcast, in which Cody, John, and Jenna discuss the films of 1977, the conversation turns, of course, to William Friedkin's masterpiece Sorcerer. I was glad to hear it come up, as just a few months ago I had the pleasure of being able to see it for the first time at the Harvard Film Archive. Not only was the new 4K restoration they screened unbelievably gorgeous, but William Friedkin himself was in attendance, and ended the evening with a Q&A.
William Friedkin is 79 years old, and while he occasionally discussed the craftsmanship involved in filmmaking or his philosophies towards storytelling, he mostly just told old man stories. And my God, if you ever have the opportunity to hear Friedkin talk, do not pass it up. Imagine your grandfather's old glory day yarns he's told a million times—now, imagine they're about making The French Connection and getting innocent men off death row and visiting devil worshippers in Iraq.
Posted in

All Posts, Brad's Essays
Tagged

1977, 1977 in film, brad avery, cody clarke, cruising, film podcast, film podcasts, harvard film archive, jenna ipcar, john damico, movie podcast, movie podcasts, nyu medical center, smug film, smug film podcast, smugfilm, sorcerer, the exorcist, the french connection, william friedkin
Leave a comment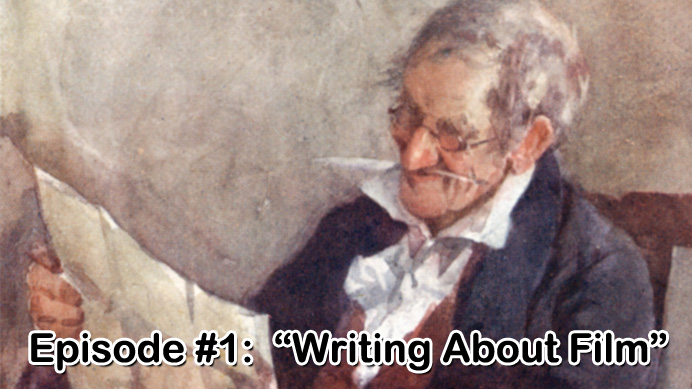 1:07:12 | View on iTunes | Download Mp3
This is the very first episode of the Smug Film podcast! On this episode, I am joined by fellow Smug Film contributors John D'Amico and Jenna Ipcar. We discuss Matt Zoller Seitz' article, Please, Critics, Write About the Filmmaking, and what we believe the duties of a film reviewer are. We also go on tangents—from Russian cinema to the ideal usage of DSLR cameras—and to close, we answer questions from our mailbag. Be sure to listen to the very end of the episode for a movie joke by comedian Anthony Kapfer!
If you have a question for the show, leave it in the comments or email us at Podcast@SmugFilm.com.
If you enjoy the podcast, be sure to subscribe on iTunes, and leave a rating and a comment on there as well. Doing this helps us immensely as far as our ranking on there, which is what allows people to be able to discover us. Word of mouth is always best of all though, so spread the word!
Movie Stuff Referenced in this Episode:
Continue reading →
Posted in

All Posts, Podcast Episodes
Tagged

12 years a slave, akira kurosawa, andrei tarkovsky, anthony kapfer, bring it on, chris buck, cinema podcast, cody clarke, david lynch, dear zachary, empire of the sun, eraserhead, film as film, film joke, film jokes, film podcast, film review podcast, francis ford coppola, frozen, george lucas, george lucas on akira kurosawa, harold p. warren, hunger, itunes, ivan's childhood, jaws, jenna ipcar, jennifer lee, john damico, jonathan paley, kagemusha, kurochka, kurochka clothing, kurt kuenne, lee unkrich, lincoln, manos: the hands of fate, martin scorsese, matt zoller seitz, michael bay, movie joke, movie jokes, movie podcast, movie review podcast, payton reed, please critics write about the filmmaking, podcast, ross finkel, schooled, schooled: the price of college sports, sergei parajanov, shadows of forgotten ancestors, shame, shredder, smug film, smug film podcast, smugfilm, solaris, stalker, steven mcqueen, steven spielberg, suntory whiskey, suntory whiskey commerical, the exorcist, the wolf of wall street, toy story 3, transformers 3, trevor martin, understanding and judging movies, v.f. perkins, william friedkin, wolf of wall street, writing about film
4 Comments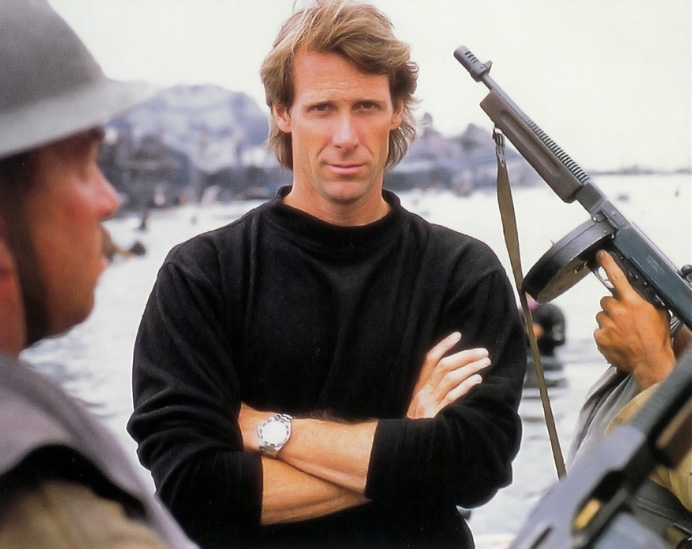 Let me preface this by saying that Michael Bay has not only never made a good movie, he's basically a bad director.  And yet, I have a real affection for him.  Probably more than I do for any other crappy director.  And here's why.
Continue reading →
Posted in

All Posts, Greg's Essays
Tagged

andy warhol, armageddon, bad boys, big lebowski, dr. strangelove, french connection, goodfellas, greg deliso, indiana jones, michael bay, pain and gain, pain and gain review, scarface, the big lebowski, the french connection, the island, tony scott, transformers, william friedkin
3 Comments