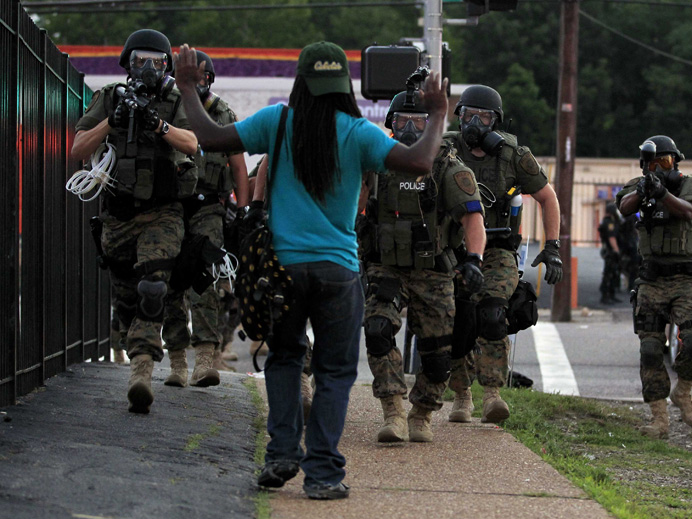 "The community that denies to a portion of its members their plain rights under the law has severed the only safe bond of social order and prosperity. The evil works from a bad center both ways. It demoralizes those who practice it and destroys the faith of those who suffer by it in the efficiency of the law as a safe protector." – Benjamin Harrison, 1889
Let's Be Cops (2014)
Directed by Luke Greenfield
Written by Luke Greenfield & Nicholas Thomas
104 min.
Everyone's first response to Let's Be Cops is to wince at the timing—a film about frat boy cop antics released the week a town is besieged by a police paramilitia. But really, when you get right down to it, when would be good timing here? What is this movie's best case scenario? America's toughest week in a long time is really the only time this 21 Jump Street ripoff has anything more to offer us than tepid chuckles.