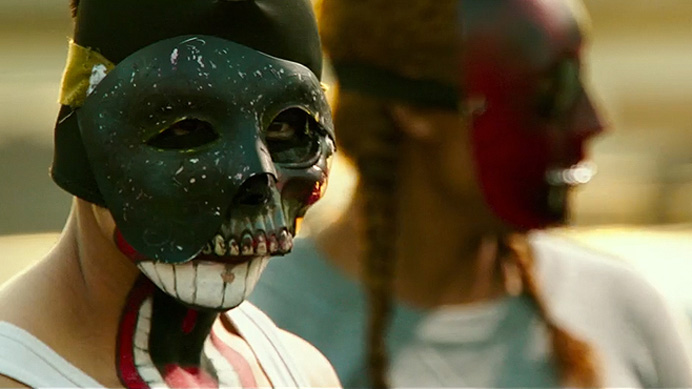 The Purge: Anarchy (2014)
Written & Directed by James DeMonaco
103 min.
I want to preface this review by saying that when I went to see The Purge: Anarchy, the girl in front of me on the line for the concession stand had a picture of Drake in her wallet. This has no bearing on the rest of my review or the film; it's just something I had to tell the world.
On to the movie.