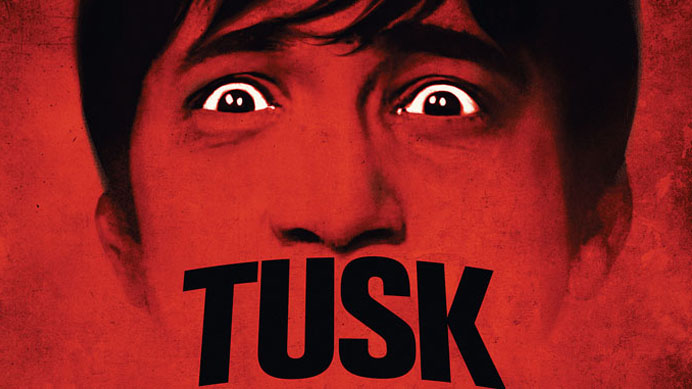 Tusk (2014)
Written and Directed by Kevin Smith
102 min. (5 min. watched)
Hey y'all, this is a new series where I talk about movies I couldn't finish and why. I'm not like Jenna—I don't think you should Always Finish The Goddamn Movie. To me, if fifteen minutes go by and it hasn't interested you at all yet, or if somewhere along the way to that fifteen minute mark it commits some sort of unforgivably lame act that makes you wanna abort mission, I say just hit stop and put something else on. No shame in that whatsoever. First of all, you aren't doing a movie any favors if you force yourself to watch it when you know you're not in the mood for its vibe. And second, I wholeheartedly believe that there are certain indefensible things a movie can do that can shatter your faith in it completely. And I'm not talking trivial, nitpicky, clickbait-y, CinemaSins style offenses—I'm talking straight up, fuck this movie, we're done here type shit.
Case in point: the opening scene of Tusk.