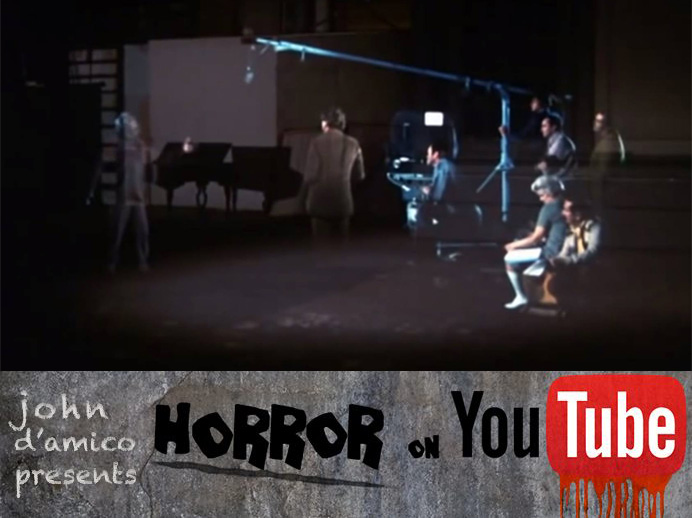 Circle of Fear "Graveyard Shift" (1973) | Dir. Don McDougall | 60 min.
Every day in October, a recommendation from John D'Amico of a horror movie or TV episode available for free on YouTube. Enjoy:
Circle of Fear wasn't a great show but, like a lot of not great shows, it had a few moments of grace. One highlight was this episode about a closing film studio haunted by the movie monsters created there. It's a fun, silly premise but, though it's all patently ridiculous, there's a real sense of character and finality to it all. Partly that's due to the uniquely expressive and memorable monster designs—we hear scraps of films unmade, and they actually all sound pretty good—but the bulk of the credit belongs to the dual lead performers, Gomez Addams himself, John Astin, and his real-life wife Patty Duke. The two have a natural gravity, and mine the tragedy and pathos in this story of the end of an era. And an on-point cameo by horror master William Castle will give a charge to fans of the genre and be totally invisible to casual eyes.