Tag Archives:
50/50 movie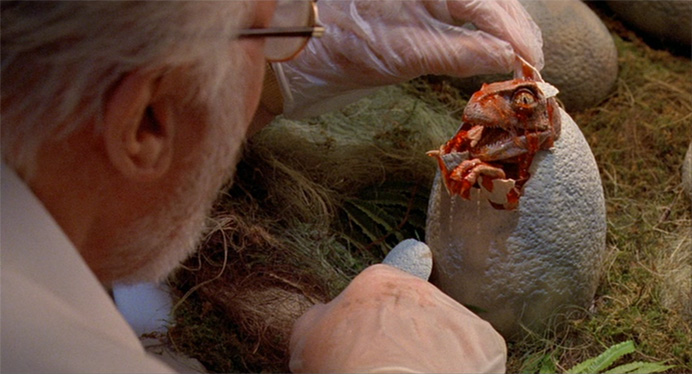 There's a great little story about how on the set of E.T., Spielberg slowly unwrapped a toy off camera to illicit a reaction from the young actor playing Elliott.  I've always thought this story was a great way to explain how a filmmaker should approach exposition.  Exposition is the easiest, most fun, and most misunderstood part of storytelling.  But filmic exposition is generally stupid, because people are afraid of it.
Somebody once asked me,  about my 50/50 Rule, "When making a movie, would you pay extra special attention to how it starts, since you lose interest in so many movies so fast?"  The answer is decidedly no, because every frame of a movie is sacred and equally important.  If you treat your entire movie like that, then you don't need to spend extra attention to any one part of it.  Exposition is too often just underestimated as something that has to be blown through in order to get to the fun stuff.  To counteract this, the indies have bloated their exposition with way too much visual minutiae.  You can build a 'stark', 'oblique', 'atmospheric' world with your story—you don't need shots that hold too long on a girl as she wistfully puts on makeup.
Jurassic Park is my favorite exercise in exposition, and in a way, the entire movie is exposition.
Continue reading →
Posted in

All Posts, Greg's Essays
Tagged

50/50 movie, 50/50 rule, back to the future, big, bill fichner, citizen kane, coen brothers, e.t., greg deliso, h.i. mcdonnough, indiana jones, jurassic park, m. night shyamalan, nicolas cage, raging bull, raising arizona, signs, smug film, smugfilm, spielberg, steven spielberg, the burbs, the dark knight, the joker, titanic, transformers
1 Comment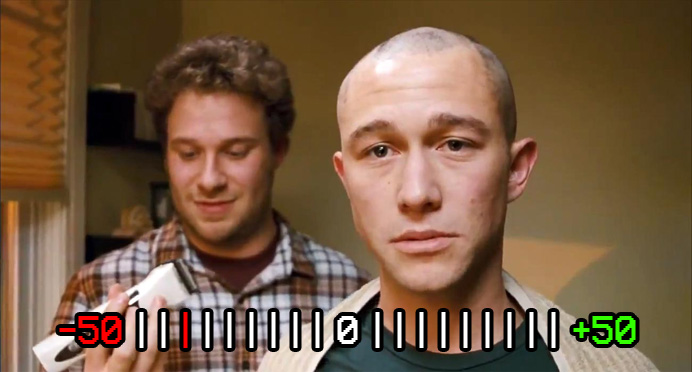 I've tried to write this essay a million times.  In fact, I was trying to write this essay since before Cody and I even started this site.  I'm still not exactly sure why it's been so hard, but I think it has something to do with the inherent difficulty in explaining paradoxes—in this case, the paradox of knowing a movie is gonna bad before you've even seen it, but also knowing that it could, technically, be good, but also knowing that it will be bad.
Every movie is a product on a shelf.  And the job of the people selling the movie is to try to convince you that it'll be good.  But they almost always do a terrible job.  It's not their fault, really.  I mean, how can one capture the depth and complexity of Big in three minutes?  The social security number joke just wouldn't play in the context of a trailer.  So the powers that be are forced to not only tell you the premise, but also give you some universally funny moments that entice you to see it.  This is why the least funny scenes are in the trailer, and why stupid people laugh at these scenes like Pavlov's dogs.
Continue reading →
Posted in

All Posts, Greg's Essays
Tagged

50/50, 50/50 movie, alvin and the chipmunks 2: the squeakquel, back to the future, big, blake snyder, cody clarke, field of dreams, greg deliso, how to watch movies, save the cat, smug film, smugfilm, star wars, the bourne supremecy, the dark knight rises alvin and the chipmunks 2, the master, wendy and lucy
27 Comments