Tag Archives:
john heyn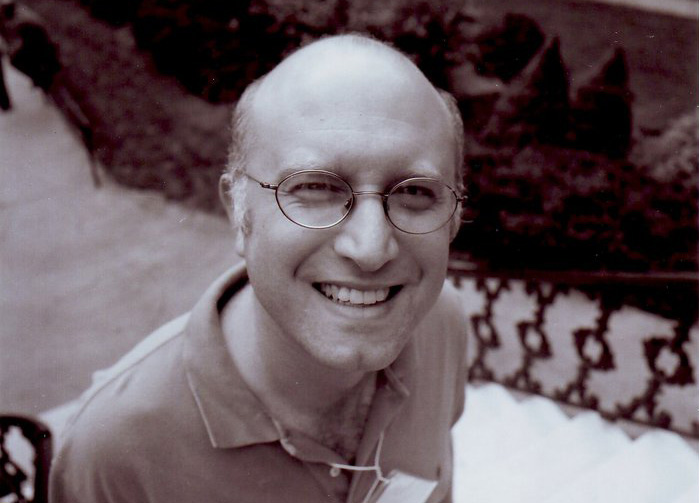 There was a period in film history, after the advent of the VCR and before the Generation Y takeover, where people traded VHS copies of their movies on an underground circuit that spread all over the world.  The modern incarnation of this is the 'viral' video, or, a video that racks up a lot of views on YouTube.  But, if you're old enough, you can remember a time when this was essentially done by hand (or, if you're a Y-er, you can Google it).  
There's something romantic about it really.  Each video had to be copied with noisy machines that spooled magnetic tape around heads that needed to be cleaned and would break after so many revolutions.  Each tape was an artifact adorned with the fingerprints of the previous owner, or in many cases, the filmmaker himself.  It was personal and exclusive and you had to be in the know to be blessed with a particular video's presence.
Continue reading →
Posted in

All Posts, Greg's Interviews
|
Tagged

andy kaufman, bill bartell, cameron crowe, capital edition tv show, colonel rob, dave grohl, deliverance, edward norton, ernest borgnine, ernest borgnine on the bus, errol morris, fight club, first person errol morris, fog of war, french connection, godfather, greg deliso, heavy metal parking lot, heavy metal picnic, hi octane, jeff krulik, jeff krulik interivew, john heyn, mike heath, mondo video, mr. blassie goes to washington, my breakfast with blassie, my dinner with andrew, neil diamond parking lot, rollerball, ross mcelwee, sherman's march, sofia coppola, texas chainsaw massacre, the fog of war, the french connection, the godfather, white flag
|
1 Comment
I realize it's a little presumptuous to say you've never seen these movies.  Some of you out there may have seen a few, but some are so rare I'm almost certain they have only been seen by like one dude other than myself.  And some, I'm sorry to say, are virtually unavailable.  So you may have to do some digging.  But it's more than worth it.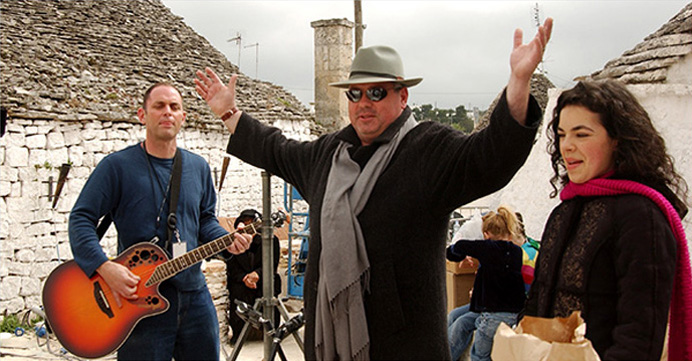 10.  Audience of One (2007) | Dir. Mike Jacobs | 88 min.
I had the pleasure of seeing this little-known documentary at a bar in Brooklyn a few years ago.  Rather than wax on about how great it is, I'll just tell you what it's about, because you'll immediately want to see it.
Continue reading →
Posted in

All Posts, Greg's Lists
|
Tagged

10 best movies, 10 great movies, andrew fleming, animal farm, anthony edwards, audience of one, ben affleck, best movies you haven't seen, best movies you've never seen, bob dylan, bonnie hunt, canadian, chris moore, chris wilcha, christopher gartin, christopher wilcha, columbia house, david cronenberg, dick, don mckellar, don't tell mom the babysitter's dead, everything is illuminated, fred ward, graboids, greg deliso, hbo, heavy metal parking lot, heavy metal picnic, jay blumenfield, jeff krulik, john heyn, john landis, josh charles, kevin costner, kevin pollack, lara flynn boyle, last night, liev schrieber, mad max, martin scorsese, matt damon, michael gross, mike jacobs, miracle mile, nina davenport, obscure films, obscure movies, operation filmmaker, paul hough, pete jones, project greenlight, s.s. wilson, scorsese, signs, slasher, small town ecstasy, smug film, smugfilm, stax volt, stephen baldwin, steve de jarnatt, stolen summer, tangerine dream, target shoots first, ten great movies, the backyard, the craft, the lion king, the postman, the station agent, the target shoots first, this american life, threesome, top 10 movies, top gun, tremors, tremors 2, tremors 2: aftershocks, tremors ii, tremors ii: aftershocks, underseen movies, wainy days, wainy days episode 2, waterworld
|
15 Comments