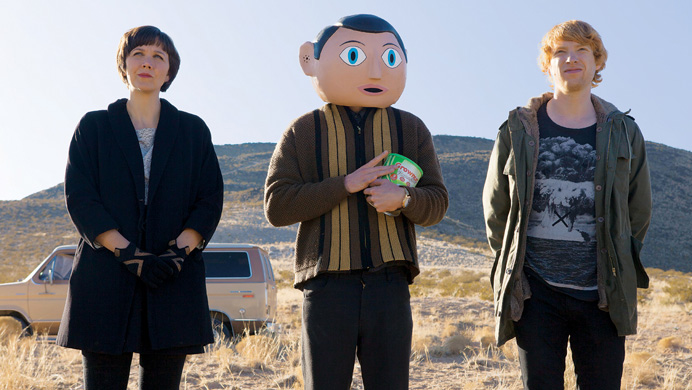 Frank (2014)
Directed by Lenny Abrahamson
Written by Jon Ronson & Peter Straughan
95 min.
Spoiler-free.
Sometimes all you need to see is a still from a movie and you know it's worth watching. That's how I felt about Frank—the imagery looked so unique that I knew I'd have to give it a shot. I mean come on, Michael Fassbender running around in a papier-mâché head making off-kilter electronic music? Say no more, I'm there.
Funny enough, the concept is not actually unique to the film. The giant mask frontman character is actually based off musician and comedian Chris Sievey, aka Frank Sidebottom, cult hero of 1980s Britain. Frank Sidebottom's weird brand of humor seems to have inspired many—there' evens a statue of him in his hometown of Timperley– not to mention the film's co-writer, Jon Ronson, who was part of Sidebottom's band for a time.