Tag Archives:
madeline blue interview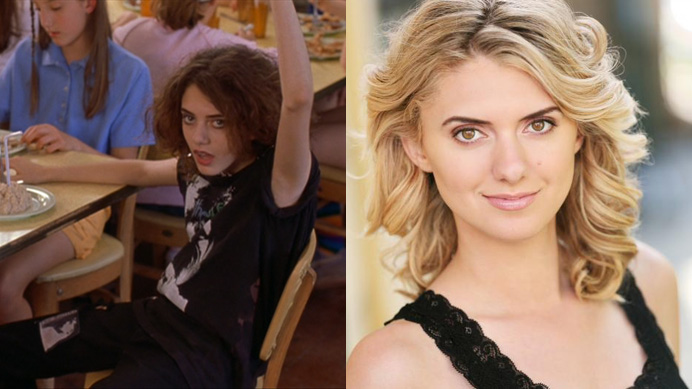 I met Madeline Blue in quite the serendipitous way. My friend / next door neighbor Jeanine asked me how my mom was doing, because she's been quite ill this winter. I told her she was a bit better, but still very much on the mend, and that I'd been spending a lot of time with her watching TV—in particular, we'd been marathoning the brilliant FX series Justified. "My friend was on Justified!" My jaw dropped. "Yeah, and she's been staying with me the past couple days!" My jaw dislodged entirely and fell to the floor and spent way longer than the five-second rule there.
Turns out her friend Madeline had played a prostitute by the name of Minerva in the third season. A quick IMDb-ing refreshed me as to which prostitute this was, and also enlightened me to the fact that this very same actress had also played the highly-memorable role of 'Cure Girl' in one of the greatest comedies of all time, Wet Hot American Summer—a favorite not only of mine, but of my mom's as well.
I knew that a surprise visit from her would be the perfect thing to help perk my mom up. Jeanine agreed, and put me and Madeline together, who immediately got the synchronicity of it and was more than happy to do it. And it couldn't have gone better.
Continue reading →
Posted in

All Posts, Cody's Interviews
Tagged

cami patton, christal karge, cody clarke, cure girl, david wain, justified, madeline blue, madeline blue interview, mallrat girl, minerva, minerva justified, neal mcdonough, smug film, smugfilm, the sopranos, tim olyphant, timothy olyphant, walton goggins, wet hot american summer
3 Comments