Tag Archives:
the day the earth stood still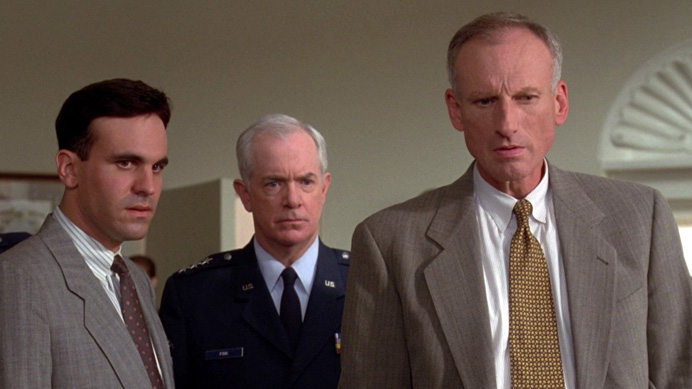 Greg DeLiso: Why are all of these cool people dying?  Harold Ramis right after Philip Seymour Hoffman and Bob Casale from Devo, and now, a guy I'm ashamed to say I did not know the name of.  But, his face, his voice, and his performances were a huge part of my childhood.
Independence Day was a huge theater going experience for me as a kid.  My mom took me one Summer afternoon when I was ten years old, and it was like my The Day the Earth Stood Still or The Blob—a fun excursion into the bigness of movies, the kind of stuff Spielberg and Scorsese talk about from their youth.
Continue reading →
Posted in

All Posts, Cody's Essays, Greg's Essays
Tagged

30 rock, al pacino, austin pendleton, bob casale, bradley whitford, carlitos way, cat's eye, cody clarke, david paymer, devo, greg deliso, harold ramis, independence day, james rebhorn dead, james rebhorn death, james rebhorn eulogy, james rebhorn tribute, jurassic park, little fockers, marisa tomei, martin scorsese, meet the fockers, meet the parents, my cousin vinny, my fellow american, philip seymour hoffman, r.i.p. james rebhorn, rip james rebhorn, s blank check, scent of a woman, seinfeld, shadows and fog, silkwood, sleepwalk with me, smug film, smugfilm, steven spielberg, the blob, the day the earth stood still, the game, the matrix, tom mccarthy
Leave a comment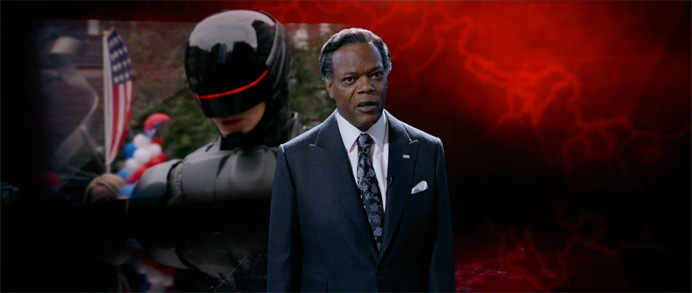 Robocop (2014)
Directed by José Padilha
Screenplay by Joshua Zetumer
117 min.
Very minor spoilers ahead.
When they rolled that screen open to 2.35:1, I knew it wasn't going to be like Verhoeven's. The original Robocop is a minor masterpiece, one of the most cutting satires of the 20th century. It's dingy, clunky, sarcastic, and howling—just like the '80s that spawned it. Our new Robocop—which is, for all practical purposes, the second Robocop remake in recent memory, counting the spectacular Dredd—is none of those things. It's shiny, sleek, and "tactical," as Michael Keaton's character says.
The memorable ultra-violence of the original is gone. In its place, there's a smooth, sanitized finish over everything, which gives it all a sort of uncanny creepiness—a quality best exploited in one of the film's high points, in which we learn just where Alex Murphy ends and Robocop begins.
Continue reading →
Posted in

All Posts, John's Reviews
Tagged

alex murphy, battlestar galactica, blackwater, cattle queen of montana, chopping mall, dredd, fdr, franklin roosevelt, gort, hitler, john damico, jose padilha, joseph mccarthy, joshua zetumer, klaatu, lyndon b. johnson, michael keaton, robert wise, robocop, robocop 2014 review, robocop remake, robocop remake review, robocop review, ronald reagan, the day the earth stood still, the terminator
2 Comments