Tag Archives:
the room rifftrax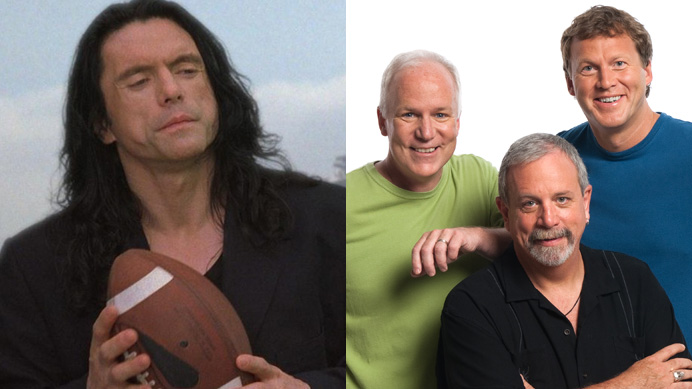 1:02:45 | View on iTunes | Download Mp3
On this episode, John D'Amico, Jenna Ipcar and I are joined via phone by Tommy Wiseau, the producer, writer, director, and star of the cult classic The Room and the new Hulu series The Neighbors! We discuss the upcoming live RiffTrax of The Room that is showing via satellite to over 700 theaters May 6th and 12th, and talk all about his work. Plus, questions from the mailbag, and Chloe Pelletier with her thoughts on Avengers: Age of Ultron!
Links Mentioned On This Episode:
The Room: LIVE RiffTrax May 6th & 12th
Tommy Wiseau's The Neighbors
Tony Jaa Fighting Demonstration

If you have a movie-related question you'd like answered on the show, send it to Podcast@SmugFilm.com!