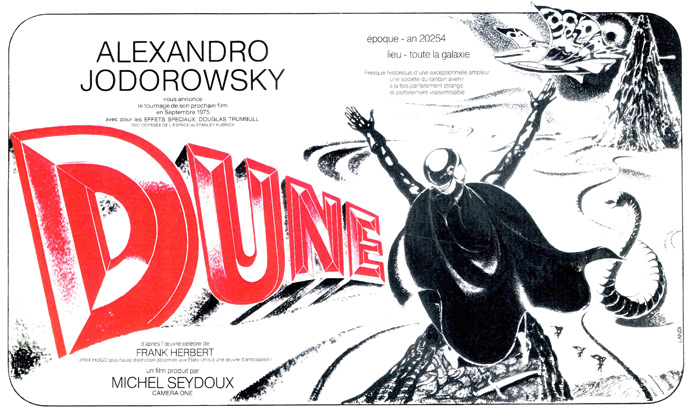 If there's one thing I love, it's being lost, scared, and perplexed.
Okay, not really, but I do love me some surrealist movies. Any movie that forces me to constantly pay attention, actively find connections, and really work at interpreting pictures, sound, and dialogue is typically a good time for me.
A good surrealist movie always has a point. Sometimes the point is that it doesn't have a point, but that can be enjoyable too—so long as it's not just random nonsense, or completely abstract bullshit.
I went to see a talk with David Lynch at BAM a couple months back and he actually brought up this exact point, to my delight. He was responding to a question on why exactly he refuses to give any solid interpretation of his work. His answer was that he thought it was important for art to be analyzed from all angles—to give one 'definitive' interpretation is to stifle all other paths of growth. He went on to say that if the director's intent is presented well then it will open up to deeper interpretation from other sources, meanings that even the author themselves may not have realized.
A good film is absolutely that, and a good surrealist film takes it a step further—its constant twists and turns eventually culminate to a beautiful larger picture. 
This year has been a pretty good one for new surrealist movies—we're only half way through and I've already seen four new ones in theaters! Even better, I absolutely loved all of them: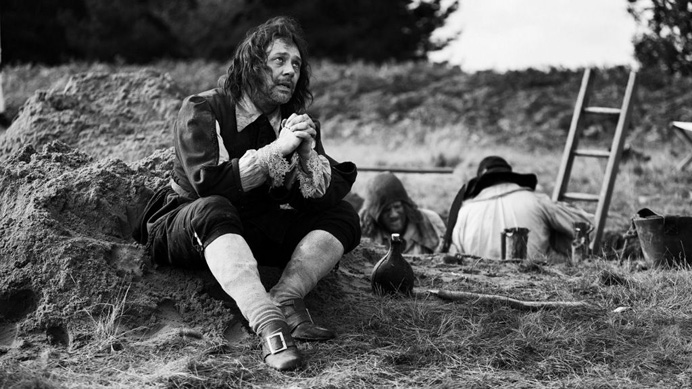 A Field In England | Dir. Ben Wheatley | 90 min.
I actually went to see this film after hearing about Julian Barrett (of Mighty Boosh fame)'s involvement in the movie. Well, turns out he's only in the first five minutes, but I stayed for the rest of it anyhow. Actually, A Field In England wasn't at all what I expected—with that absolutely fantastic psychedelic poster and a plot that involves magic mushrooms, I was expecting something more along the lines of The Trip in 17th-Century England. Instead, what I got was a more Tarkovsky-meets-spaghetti-westerns vibe, except more British.
The film follows a group of British civil war deserters as they're enlisted—well, coerced really—into helping a mysterious man (Michael Smiley) find treasure in a field. Throw in some mistaken ingestion of magic mushrooms and an alchemist, and you basically have the rest of the film. Shot over the course of only 12 days, A Field In England is a real minimalist and heady gem.
I actually was a little disappointed it wasn't more overtly trippy, but I guess I shouldn't have expected too much Technicolor from a black and white movie. That said, the movie relies heavily on references to the history of alchemy in a lot of ways that surely aid in the otherworldly vibe—not to mention the strange and fantastic use of human tableaus to set up scenes. I felt this movie was about transformation, transfiguration, and the power to do and enact both. I'd love to see a sequel to this with a Sergio Leone meets Ken Russell continuation of the Man In Black. All in all, a refreshing and  interesting take on what a modern surrealist movie can be.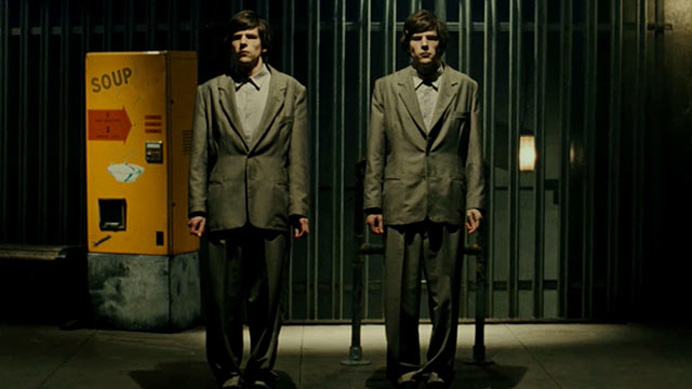 The Double | Dir. Richard Ayoade | 93 min.
Speaking of The Mighty Boosh, the second I heard that Richard Ayoade had a new movie I knew immediately I had to check it out. I've been a long time fan of Ayoade, from Garth Marenghi's Dark Place to his movie debut Submarine, and The Double does not disappoint. Based off of a short novel by Dostoyevsky, The Double follows Simon James (Jesse Eisenberg) as he slinks around the outskirts of his own bland life, too timid to take control in his job or even confront his crush. That is until the charismatic, charming, and impossibly identical looking James Simon (also Eisenberg) gets hired at the same company and starts to take over his life (quite literally).
The Double is fantastic—atmospheric, laugh-out-loud funny, and mesmerizing. I absolutely adore the strange dystopian world Ayoade creates—it looks as if Russia had won the cold war and taken over 1980s America. The stylistic choices—the outdated machinery, the pan-European housing blocks, and the amazing snippets of television—is enough for me to laud praise on this movie, but throw in the trippy doppelganger plot and I'm totally sold. There is also some impressive acting from Eisenberg, who finally gets to play out-of-type in the alter ego James role.
I thought it could have been a little more coherent in its message—as much as I love the style, it does seem to get a little lost in it. As you might expect it explores themes of identity, evoking a touch of the old 'if you meet Buddha on the road, kill him' k?an. Ever engaging, it's another one I can't recommend enough.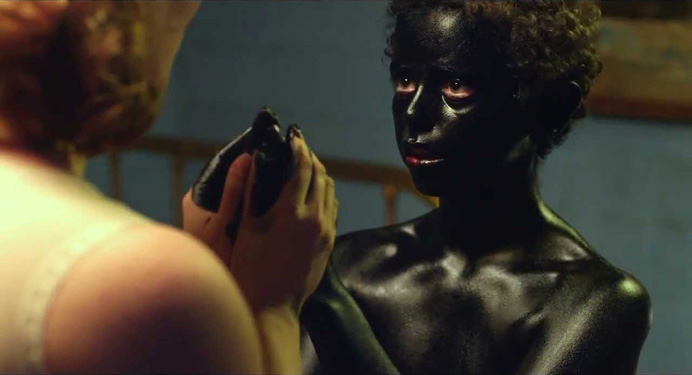 The Dance of Reality | Dir. Alejandro Jodorowsky | 130 min.
It's been 23 years since Alejandro Jodorowsky has made a movie, and boy oh boy is this an Alejandro Jodorowsky movie.
This movie is essentially Jodorowsky's Amarcord, a sort of mythological interpretation of Jodorowsky's own upbringing in 1929 in Tocopilla, a coast town in Chile. It focuses on Jodorowsky as a boy (Jeremias Herskowits) his explosive father (Brontis Jodorowsky) and his whimsical and operatic mother (Pamela Flores) as they struggle to make a home for themselves as Jewish outsiders in a politically tumultuous region. Throw in otherworldly visual metaphors, dream fantasy sequences, and a philosophical lesson, and you have the film. That said, this is definitely his most straightforward movie to date.
I adore Jodorowsky and there's basically no way I wasn't going to like this movie. The Dance of Reality had everything I wanted and I was completely satisfied—can't go wrong with all of the Jodorowsky hallmarks, such as flocks of animals, mismatch spirituality, amputees, nudity, and a cast full of his actual family (on top of his trademark sense of absurdist humor). I also liked how this movie felt modern without losing the strong, vibrant colors his earlier films rely on.
You do get the sense that Jodorowsky's going for broke when it comes to the plot, however–a sort of last hurrah in case he doesn't get a chance to do another. I've always felt his weakest point was fluidity, and The Dance of Reality can at times feel like three separate movies in one. Not to mention that the really far out Pink Flamingos-esque peeing and genital torture scenes (it's a great date movie, let me tell you) can be a bit much. However, despite the grim themes throughout and that semi-disjointed feeling, I loved every minute of it. More than anything, I'm just so glad to see this sort of filmmaking continuing to happen.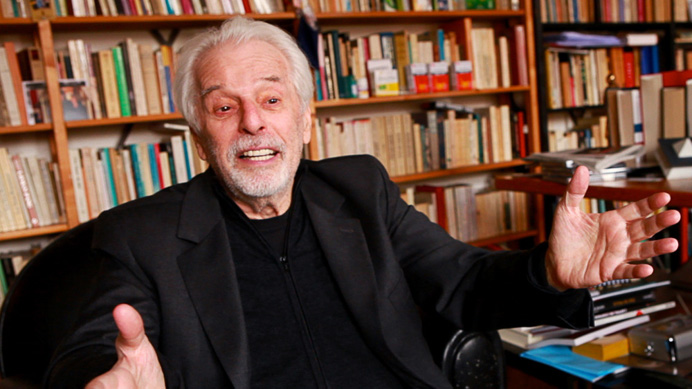 Jodorowsky's Dune | Dir. Frank Pavich | 90 min.
I caught this late, two days before it was going out of theaters and with only one inconvenient showtime of 10:10pm, but man oh man am I glad I made the effort. This is just the best damn documentary I've seen in years—I can't remember the last time I sat through an entire movie with just the biggest smile on my face. I would recommend this film to anybody who isn't familiar with Jodorowsky's work as a great starter movie to get you interested. 
Jodorowsky's Dune is a documentary about a first version of Dune that had absolutely everything done, planned out, and cast, and yet never actually made it to filming. However, there's surprisingly no bad blood as even  Jodorowsky realizes in retrospect that the making and telling of this story became bigger and more important than the movie ever was itself.
The documentary is hilarious, enthralling and inspirational—Jodorowsky  doesn't just cast a film or hire a crew, he recruits "spiritual warriors" to help fulfill his and their destiny! And in the way he tells it, it's hard not to believe they truly are—the sheer amount of haphazard luck that went into assembling them is mind-blowing. You get the sense Jodoworsky's could will just about anything to life if he thought hard enough about it—he truly has that quixotic drive and allure.
I left the theater almost angry that his version of Dune doesn't exist (it looks that good!), though the documentary does a great job of showing you how the legacy still lived on. If I wanted to be nitpicky, I could point to a couple of technical changes I would have made, but with such great interviews and source material I simply cannot recommend this documentary enough. A really uplifting and fascinating piece, I dare you to see this and not feel inspired afterwards.
By the way, the making of this documentary actually brought producer Michel Seydoux and Alejandro Jodorowsky back together and enabled the making of The Dance of Reality—which in turn brought about this amazing little snippet of Jodorowsky sitting naked in his living room talking about the movie.
Keep it going 2014, more of this please.