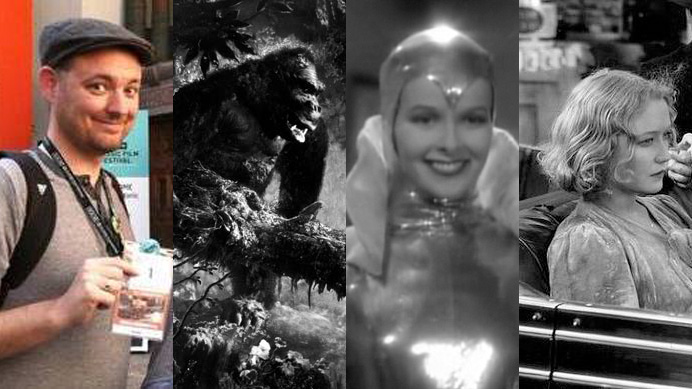 1:43:07 | View on iTunes | Download Mp3
On this episode, John D'Amico and I are joined by Danny Reid of Pre-Code.com for a discussion about our favorite films of 1933, and pre-code films in general. No mailbag this week, too many awesome movies to talk about, but we do have a review of Theory of Obscurity from Chloe Pelletier!
Links Mentioned in this Episode:
An Interview with Danny Reid
The Dawn of Technicolor
Fatty Arbuckle Scandal
Shot Context: King Kong
The Kuleshov Effect
Treasures from the Warner Archive
Footlight Parade (Editor's Note: Not on Blu-Ray yet, but now streaming in 1080p!)

If you have a movie-related question you'd like answered on the show, send it to Podcast@SmugFilm.com!

If you enjoy the show, be sure to subscribe on iTunes, and leave a rating and a comment on there as well. Doing this helps us immensely as far as our ranking on the iTunes charts, which a large part of how we reach new listeners. Word of mouth is always best of all though, so if you like our show, tell your friends and followers!