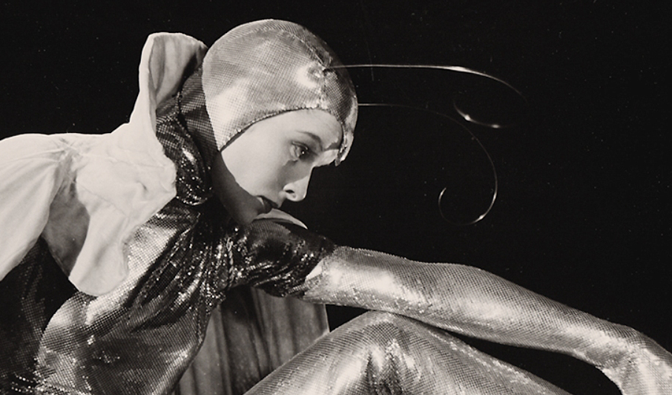 Katherine Hepburn in Christopher Strong (1933)
A few weeks back, Cody interviewed me about the state of film, and we got to talking about the availability of formerly-rare films on the internet. We both slipped up a bit, though, and forgot to discuss one of the great innovations of the past few years: the Warner Archive.

The Warner Archive is an online DVD merchant specializing in films from Warner Bros. that haven't drummed up enough demand to justify the enormous overhead of a proper DVD release. Order from their constantly growing catalog of over 2,000 titles, and they'll burn a DVD, made-to-order, and send it your way. (They've also recently begun beta testing on a streaming service, which I absolutely cannot wait for.) It's elegantly simple and a great resource for some wonderful movies (like John Ford's ultra-rare anthology film The Rising of the Moon, now up for pre-order).
It's a pretty vast archive and, by its very nature, many of the films are somewhat under-discussed, so I thought I'd give y'all a few tips on some really enjoyable films you can get from them. Here's one movie I like from each decade, and a backup for each, in case my first choice doesn't catch your interest.
2000's: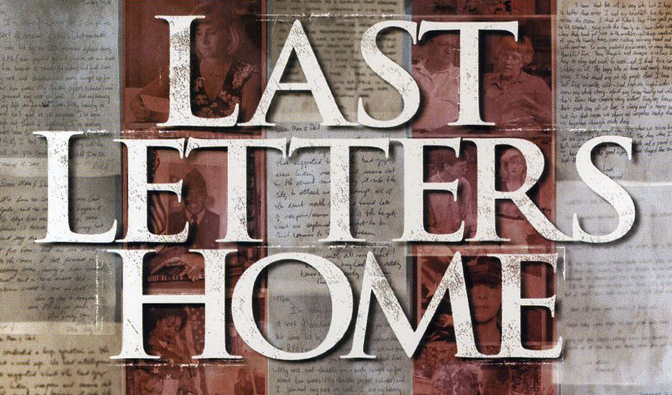 Last Letters Home (2004)
A conceptual sequel to Dear America: Letters Home from Vietnam (1987), this HBO film features simply an hour of letters from American soldiers killed in the Iraq War. A window into lives lost, this is documentary filmmaking at its best.
Alt. pick: Twist of Faith (2005), another powerful documentary about tragedy, this one following a man trying to come to terms with the sexual abuse he faced at the hands of a Catholic priest.
1990's: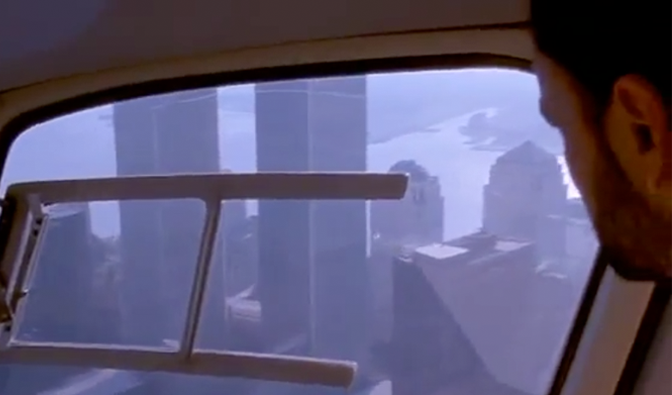 Path to Paradise (1997)
'Nother downer, sorry. Made-for-TV dramatization of the first World Trade Center bombing which has not been shown in America since 9/11. It's most famous for the last scene, in which Ramzi Yousef looks up at the WTC and sneers "next time we'll bring them both down." It's an okay procedural, but a stunning historical document of a totally alien world.
Alt. pick: This one's a bit less disturbing. Akira Kurosawa's Dreams (1990) is one of the great director's final works, an anthology recreating actual dreams he experienced. It's a pure visual feast and a beautifully intimate work.
1980's: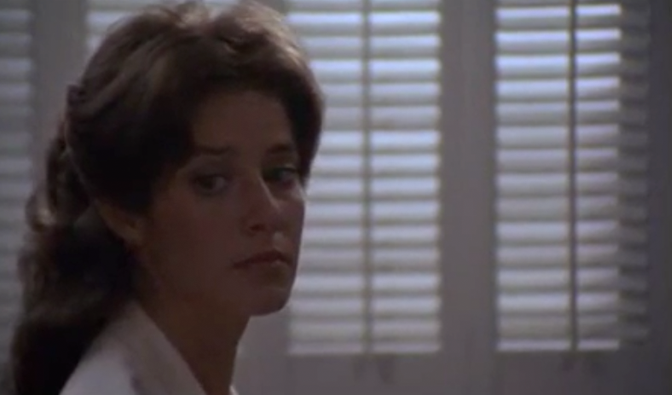 Mike's Murder (1984)
The best crime film of the decade. Audiences and critics both rejected this sad and beautiful film for all the reasons it's so powerful today—darkness, ambiguity, and a nuanced look at human sexuality. Debra Winger is commanding as the closed-book lead, and Paul Winfield puts in his best (and, as a gay man playing a gay character, probably most honest) work.
Alt. pick: The Belushi/Ackroyd comedy Neighbors (1981), for which they switched roles in pre-production and each acted against type. It's a love-it-or-hate-it kind of thing, but if you have a taste for the cynical and bizarre, it's a lot of fun.
1970's: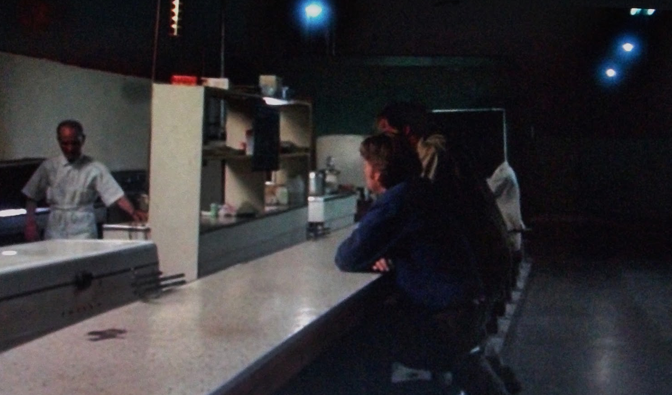 Fat City (1972)
A strong contender for John Huston's best film, Fat City features a young Jeff Bridges and an aging Stacy Keach struggling through the grimy amateur boxing circuit. It's as clear-eyed and powerful a depiction of the sad dignity of boxing as any film I've ever seen, Conrad Hall's pale and vast cinematography is on-point, and the Kris Kristofferson score alone is worth more than most movies. First-class filmmaking from a first-class filmmaker in the middle of a legendary creative boon.
Alt. pick:  The made-for-TV Charles Whitman biopic The Deadly Tower (1975) marked the moment Kurt Russell shook away from his child actor roots. He's eerie here, and his stone face and hard eyes speak to another side of one of our most enduring leading men. But Ned Beatty, as usual, steals the show in a supporting role. Story of his life.
1960's: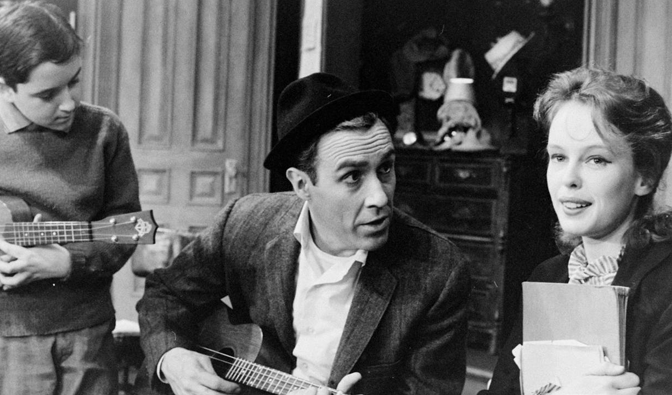 A Thousand Clowns (1965)
This comedy about a NYC bum forced to deal with society to maintain custody of his nephew is basically Big Daddy if Big Daddy wasn't terrible. Smart and occasionally very funny, Jason Robard and Martin Balsam have a great rapport, each trying to prove who's the slouchiest New York actor. The opening sequence is one of my all-time favorites, and aside from all else, it's an invaluable portrait of the City in the '60s. It was nominated for Best Picture, and Balsam won Best Supporting, so it's still a surprise to me how little-known this one is.
Alt. pick: Dark of the Sun (1968), a favorite of Tarantino and Scorsese. A mean and relentless action thriller featuring Jim Brown, Yvette Mimieux, Rod Taylor, beautiful Africa, and a chainsaw fight on railroad tracks.
1950's: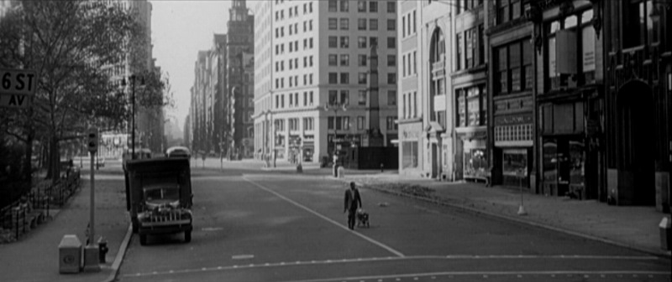 The World, the Flesh, and the Devil (1959)
Post-apocalypse films are 'in' these days, and you'll be hard-pressed to find a better one than this one, which questions whether even the end of the world would mean the end of racism. The interracial love triangle is a strong story backbone, but this film really shines in the little moments, like Harry Belafonte relocating paintings from the Met to his apartment. The utter desolation of the first act was never bettered until 28 Days Later, and even then, only barely.
Alt. pick: Devil's Doorway (1950). When it comes to westerns, only Leone and Ford can beat Anthony Mann's string of challenging masterpieces. This anti-racism thriller, his second western after the Criterion-approved The Furies, just may be his best film.
1940's: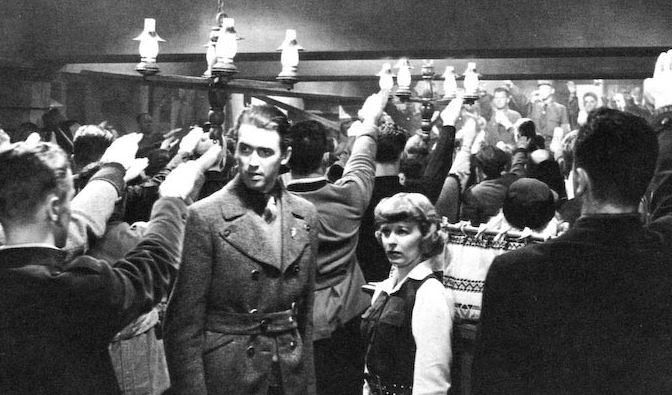 The Mortal Storm (1940)
One of the first anti-Hitler films, The Mortal Storm is a tense and heartbreaking portrait of a village in Germany corrupted by the rising tide of Nazism. Director Frank Borzage (probably, to this day, the best director of romances) imbues the film with tender sorrowness and a powerful romantic core, but never loses sight of the grotesqueness of the fascists. This is the last of four collaborations between Jimmy Stewart and Margaret Sullavan, and it remains a highlight of both of their careers.
Alt. pick: Abe Lincoln in Illinois (1940), one of the biggest financial bombs of the era, stands now as an elegant and well-acted look at the early life of Honest Abe.
1930's: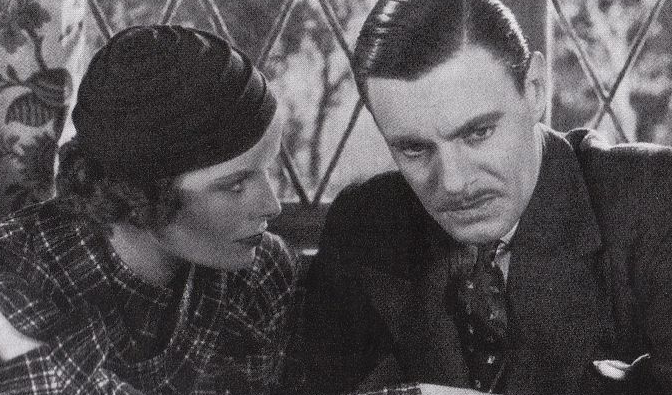 Christopher Strong (1933)
A fast and enjoyable romantic comedy from Dorothy Arzner, one of the first successful female directors. Katherine Hepburn stars as a daring aviatrix who falls for Colin Clive. It's nice to see Clive in something light for a change, and it's great to see a young Hepburn refining her screen persona. The moth costume she wears for one scene is legendary.
Alt. pick: The Great Garrick (1937), Frankenstein director James Whale's historical comedy about the greatest actor of his generation.
1920's: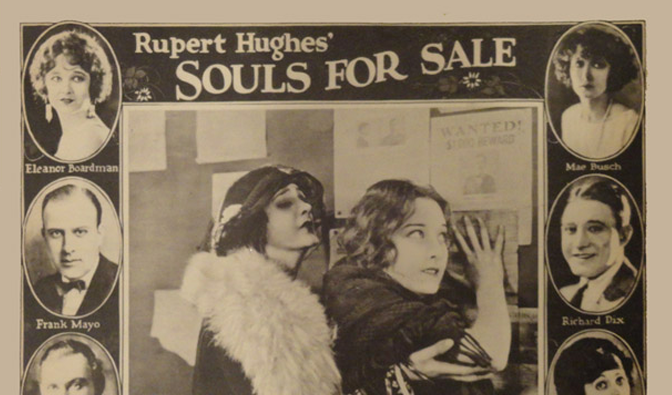 Souls for Sale (1923)
Sort of The Player of its day, Souls for Sale is a film about a woman trying to break into the film industry, shot and set in 1923, just as Hollywood was shaping itself into what it is today. Like so many films from the era, this one was lost for years until a typically herculean TCM restoration in 2005. The main story, directed by historian Rupert Hughes, is fun enough, but the most amazing part of this film is the behind-the-scenes footage of Erich von Stroheim filming the soon-to-be legendary Greed, and Charlie Chaplin directing his famous bomb A Woman of Paris, which has since been reassessed as one of the great director's greatest works. We also get a glimpse at two other films—The Eternal Three and The Famous Mrs. Fair—which are both lost.
Alt. pick: Casablanca director Michael Curtiz's infamous bloodbath Noah's Ark, which pounded water so furiously onto the flood extras that at least three died. Among those who survived: a young John Wayne.
And that about does it! Although Warner Bros. dates back to 1918, there are no pre-1920's films in their catalogue. If any of y'all take my advice on these recommendations, be sure to let me know in the comments what you think of them. And for more recommendations along these lines, stop by my blog, Shot Context.