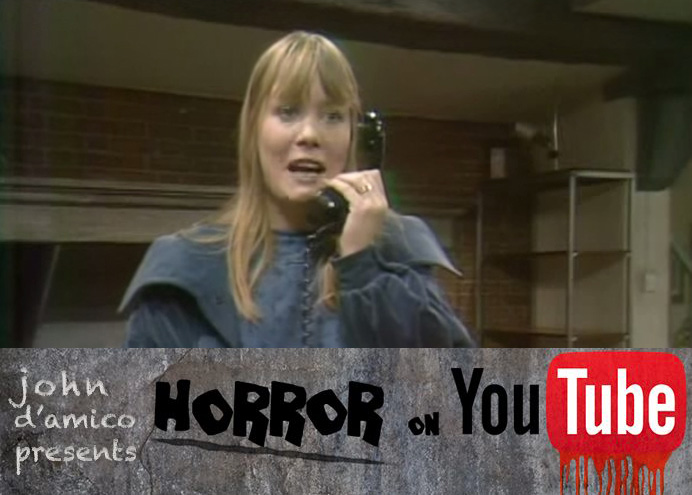 Nigel Kneale's Beasts "Baby" (1976) | Dir. John Nelson-Burton | 52 min.
Every day in October, a recommendation from John D'Amico of a horror movie or TV episode available for free on YouTube. Enjoy:
Nigel Kneale was a powerful force in horror. Though more famous in his native Britain, American horror filmmakers haven't been shy in their love for his work. He was invited to write for The X-Files, and John Carpenter snagged him to write the innovative Halloween III.
His real milieu was the UK television film, though—his analytical genre masterpieces like the Quartermass series and The Stone Tape live on as some of the most acclaimed works in the industry. But not too many people know that back in '76, Kneale wrote an entire anthology horror series. He even got his name in the title!
Nigel Kneale's Beasts plumbed topics ranging from dolphin ghosts (Buddyboy) to rat plagues (the great During Barty's Party). All six episodes are worth watching. but it's the relatively low-concept witchcraft story Baby that really gets under your skin. Sort of Rosemary's Baby as written by M.R. James, the ingredients here are a pregnant woman, an old house in the country, and an urn hidden in a wall. Captivating in its simplicity, Baby stands as one of the greatest triumphs of one of the greatest TV writers we ever had.