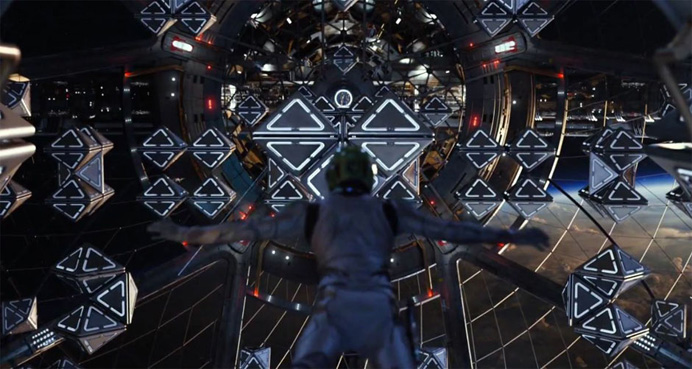 Ender's Game (2013)
Written and Directed by Gavin Hood
114 min.
Very minor spoilers ahead.
I read Ender's Game a week before seeing the movie, and now I almost wish I hadn't, because the book is fucking great. I don't know whether I would have liked the movie more, or less, if I hadn't read the book first, but I do know that I won't be able to talk about the movie without talking about the book.
Don't worry, though—I'm not going to make a checklist of everything the book did right that the movie did wrong. In fact, I'll say up front that I don't think that movie adaptations of books have any business being 'faithful'. Or rather, I think they should be faithful in specific ways, and not in others. For instance, it's important that an adaptation captures the themes, character arcs, and, whenever possible, the tone of its source. It's not important that it hits every plot beat, or revisits every location, or namedrops every side character. That sort of keeping faith does little beyond providing little jolts of recognition to fans of the source material. A movie can get bogged down in superfluous details, or tripped up in its pacing, if it just methodically ticks off a checklist of things that happened to have happened in the book. And this, unfortunately, is what happened with Ender's Game.
Continue reading Ender's Game: Hollywood, Please Let Me Re-Edit It