Tag Archives:
hoarders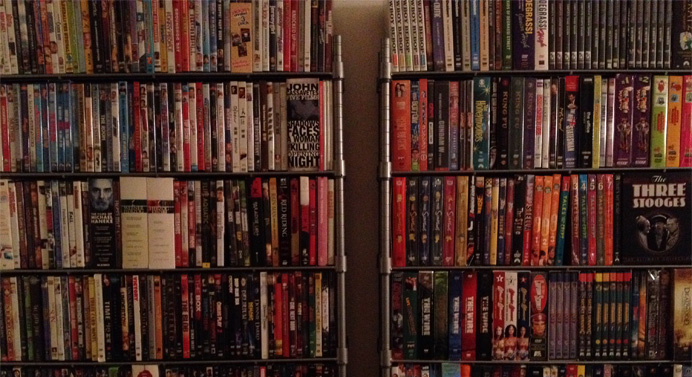 A small portion of my collection.
If you're reading this site, you probably love movies, and if so, you should probably collect them. Now, before you say "No way, collecting is for turkeys!" and turn me down like I'm a bad influence out of a Ninja Turtles PSA, let me explain—this is for your benefit. Collecting gets a bad rap these days, what with shows like Hoarders and whatnot, but a real collector ain't like those people. A real collector is fucking G. Not to toot my own horn, but I own over a thousand Blu-Rays and DVDs, and if I sold them all off right now, not only would I break even, I'd turn a profit. My collection pays for itself. I repeat—the movies I love pay for themselves. Wanna be like me? Here's how.
Continue reading →
Posted in

All Posts, Cody's Essays
Tagged

blu-ray collecting, bluray collecting, body double, cody clarke, dealcatcher, dvd collecting, gerry anderson, hard times, hoarders, how to collect blu-rays, how to collect blurays, how to collect dvds, how to collect movies, movie collecting, ninja turtles, smug film, smugfilm, stingray, the driver, twilight time
Leave a comment
This is basically the opposite of my Netflix Quickies series. Instead of movies I picked randomly on Netflix Instant that I tried for a few minutes and hated, these are ones I fell in love with and watched all of. So definitely check them out.
By the way, these are all documentaries, because for some reason the only stuff I've given five stars on Netflix lately have been docs. Just been really lucky with them, I guess.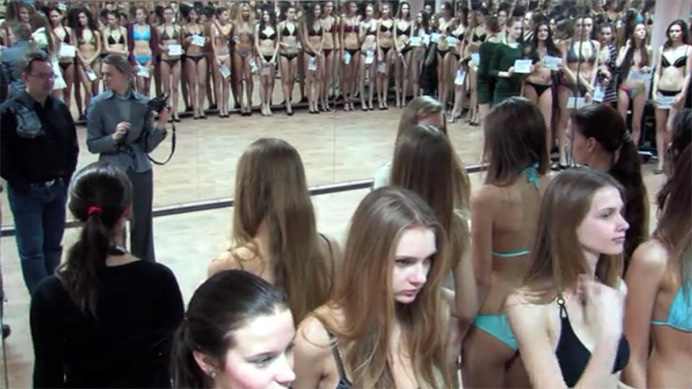 Girl Model (2011)
Directed by David Redmon and Ashley Sabin
78 min.
Continue reading →
Posted in

All Posts, Cody's Reviews
Tagged

ashley sabin, best documentaries netflix, best netflix docs, best netflix documentaries, best netflix movies, borat, david mamet, david redmon, down syndrome doc, down's syndrome, down's syndrome doc, foreign parts, girl model, hoarders, i like killing flies, irn triangle, j.p. sniadeki, kenny shopsin, kumare, lars von trier, lost in trnaslation, monica & david, monica and david, netflix docs, netflix documentaries, netflix longies, netflix quickes, penn & teller, penn & teller's bullshit, penn & teller: bullshit, penn and teller, penn and teller's bullshit, penn and teller: bullshit, phil spector, russian modeling, shopsin, shopsin's, the celebration, thomas vinterberg, verena paravel, vikram gandhi, what to wtach on netflix, willets point
3 Comments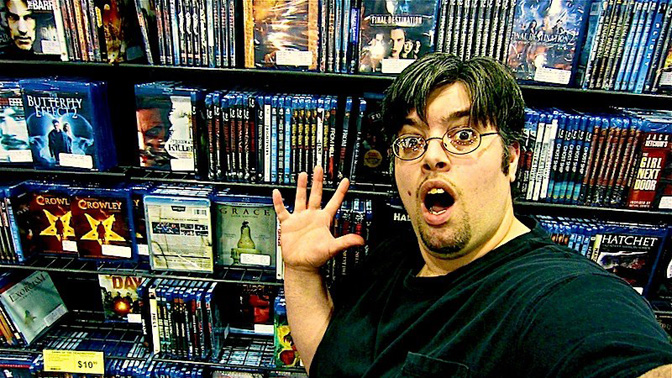 Brendan Mitchell, known on YouTube as WetMovie1, is a self-proclaimed movie hoarder—and quite proud of it. He has over 5,000 VHS, DVD's and Blu-rays in his ever-growing personal collection, and posts weekly updates on his channel discussing his latest purchases. He also posts reviews of new movies, as well as 'Hoarding Up' videos, in which he films himself and his friends as they travel to big box stores to stock up on new releases and sale items. One could definitely say he's certifiably obsessed with movies, and his attitude is infectious—he's a very friendly and personable guy, and when you watch his videos, his completely unpretentious disposition towards cinema, and awe for all that it has to offer, rubs off on you.
Continue reading →