Tag Archives:
home alone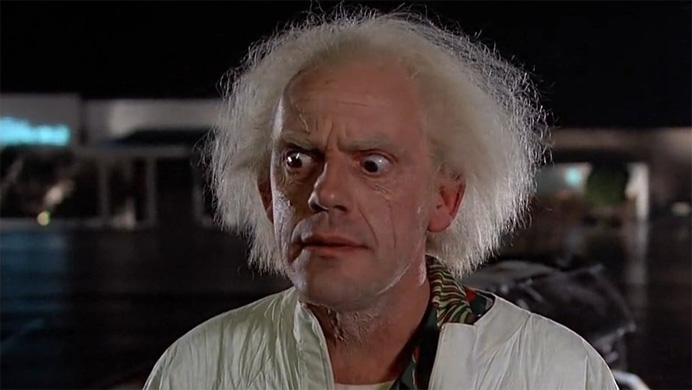 Every generation has movies that define their childhoods. Typically, these are ones you 'just had to be there' to truly experience an unwavering, visceral nostalgia for. I was born in the 80's, so if I had to make a master list of my own, just off the top of my head it'd probably include Star Wars, Indiana Jones, Jurassic Park, The Lion King, and Robin Hood: Men in Tights. But there are many 80's and early 90's staples that I managed to miss completely—no, I didn't grow up under a rock, but movies like The Princess Bride, Clueless, The Breakfast Club, Ferris Bueller's Day Off, Home Alone (okay, most everything by John Hughes) and Back to the Future are all ones I somehow managed to miss entirely.
But now, thanks to a friend who literally set up a private screening in a college lecture auditorium for me because he was so upset I hadn't seen it, I have finally watched Back To The Future for the first time at the age of 27. And boy do I have questions.
Posted in

All Posts, Jenna's Essays
Tagged

back to the future, back to the future bad movie, back to the future bad review, back to the future review, calvin klein, clueless, ferris bueller's day off, home alone, indiana jones, jenna ipcar, john hughes, jurassic park, libyan terrorists, marty mcfly, michael j fox, robin hood: men in tights, smug film, smugfilm, star wars, the breakfast club, the lion king, the princess bride
5 Comments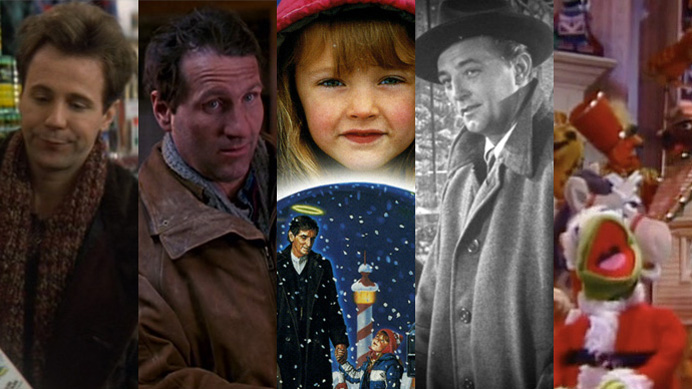 Now is the time of year where we humans rewatch our favorite holiday flicks, the ones we've seen a million times and can stand to see a million times more. Planes, Trains & Automobiles and Home Alone 1 & 2 come instantly to mind for me, and I know I'm not an island in that regard. We all tend to revere the same handful or so, largely due to the fact that there really aren't too many that are transcendent.
In holding dear to our tippy-top favs though, it's easy to forget about the ones that are just plain very good—or even hear about them. The ones I've listed below have yet to get their due, which is a damn shame, because they're a lot of fun. They may not be perfect, but each has something unique and beautiful to offer. You may not end up watching them every single year, but you may toss them on every couple or so.
Continue reading →
Posted in

All Posts, Cody's Lists
Tagged

albert brooks, best christmas movies, best christmas movies you haven't seen, best christmas movies you've never seen, best holiday movies, best holiday movies you haven't seen, best holiday movies you've never seen, cape fear, christmas movies, cody clarke, coen brothers, don hartman, dutch, ed o'neill, eric till, friends of eddie coyle, george gallo, george r.r. martin, george rr martin, harry dean stanton, holiday affair, holiday movies, home alone, home alone 2, home alone 2: lost in new york, janet leigh, mary steenburgen, muppet babies, night of the hunter, one magic christmas, peter faiman, phillip borsos, planes trains & automobiles, planes trains and automobiles, robert mitchum, roger ebert, smug film, smugfilm, the christmas toy, the friends of eddie coyle, the night of the hunter, toy story, trapped in paradise, uncle buck, underrated christmas movies, underrated holiday movies
7 Comments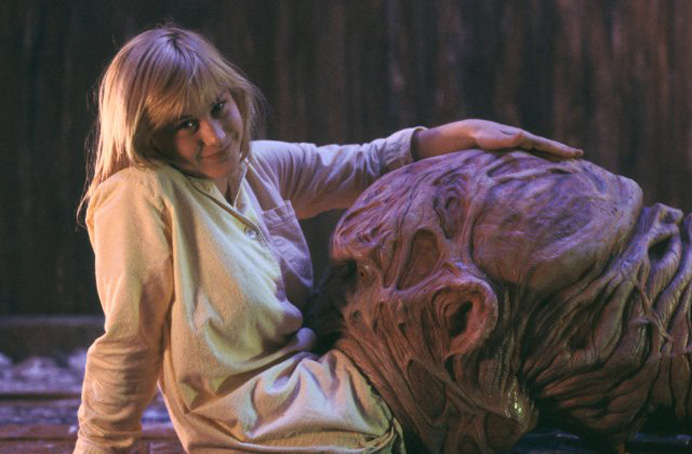 A great behind-the-scenes shot of Patricia Arquette from A Nightmare on Elm Street 3: Dream Warriors.
This month, Amazon had the blu-ray set of all seven Nightmare on Elm Street movies on sale for like $23. I'd never seen any of them before, and at that price, I figured now would be a pretty good time to do so. Even though the series is quite uneven, it's an interesting one. Here are my thoughts on each, with very mild spoilers, if any:
Continue reading →
Posted in

All Posts, Cody's Reviews
Tagged

8 1/2, a nightmare on elm street, a nightmare on elm street 3: dream warriors, a nightmare on elm street 3: dream warriors review, a nightmare on elm street review, beetlejuice, chuck russell, cody clarke, dokken, edward scissorhands, freddy kreuger, freddy's dead, freddy's dead: the final nightmare, home alone, jack sholder, lost highway, nightmare on elm street, nightmare on elm street 2, nightmare on elm street 2: freddy's revenge, nightmare on elm street 3, nightmare on elm street 3: dream warriors, nightmare on elm street 4, nightmare on elm street 4: the dream master, nightmare on elm street 5, nightmare on elm street 5: the dream child, nightmare on elm street 6, nightmare on elm street 7, patricia arquette, rachel talalay, renny harlin, smug film, smugfilm, stephen hopkins, tales from the crypt, the godfather, true romance, wes craven, wes craven's new nightmare
Leave a comment