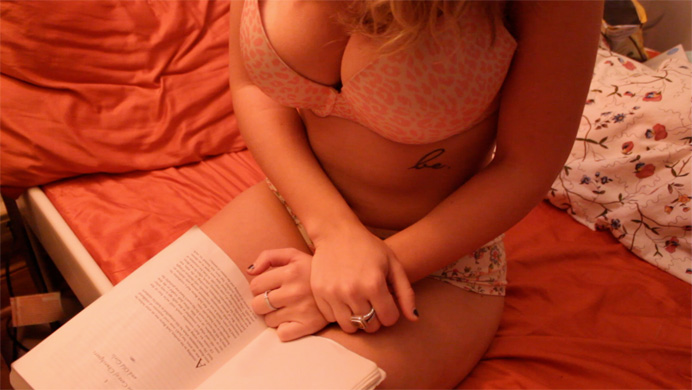 Rehearsals (2012)
Directed by Cody Clarke
73 min.
IMDb Synopsis: An experimental documentary in which fly-on-the-wall footage of the lives of sixteen aspiring actresses from NYC is collaged to form a day in the life of one aspiring actress—each 'playing' a different aspect of the woman. Through this unconventional approach, filmmaker Cody Clarke has painted a visual poem; an ode to both the beauty and the pain of solitude.
Spoiler-free.
When I go to a museum with friends, unless I'm really close to them already, I act weird. I move from piece to piece quickly, afraid of blocking someone's view. I make awkward quips. I find myself concerned with whether the person next to me knows more or less about the art than I do. And I almost certainly never read the plaques, although I pretend to. All this doesn't happen on purpose—it's an instinctive, self-defeating defense mechanism, and it's embarrassing and insulting to the art.
This same insecurity happens to pretty much everyone I've watched a Cody Clarke movie with. I know this, because I've forced a lot of friends to watch them.
Continue reading 'Rehearsals' is a Zeitgeist and Your Bed is a Museum