Tag Archives:
primer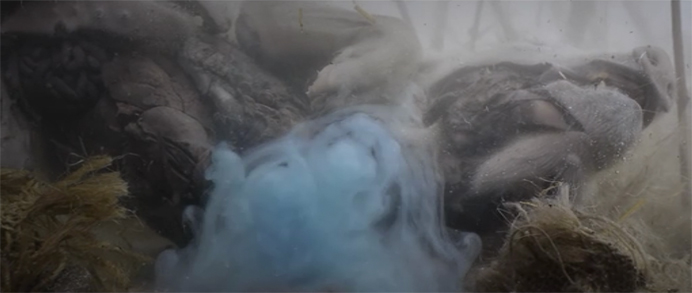 June 29th, 2013 12:06 AM.  My girlfriend and I nestled in for a night on Netflix.  This is what happened.
It started with a really 'clever' and 'quirky' movie called Spork.  That didn't last long.  Then we tried Kink, a Canadian TV show about an assortment of really arrogant and obnoxious S&M purveyors.  The bumpers took up more time than the fucking interviews.  Next.  Then we tried that Sushi documentary that every keeps talking about but it was boring as fuck.  Then we entered what I call 'the blur'. This is where you turn off so many movies that are all so similar that they run together.  I can't remember what any of them are called.
After a while, Netflix kind of beats you down and you end up sticking with the least shitty thing.  Generally, you want to pick something that's just bad enough to be fun to make fun of, making it bearable.  Most movies are far below that, but finally, I found one.  Here's what I wrote right after it ended:
Continue reading →
Posted in

All Posts, Greg's Reviews
Tagged

cube, david lynch, eraserhead, greg deliso, kink, kink tv show, mulholland drive, netflix reviews, nights on netflix, primer, shane carruth, smug film, smugfilm, spork, spork movie, upstream color, upstream color gross, upstream color review
Leave a comment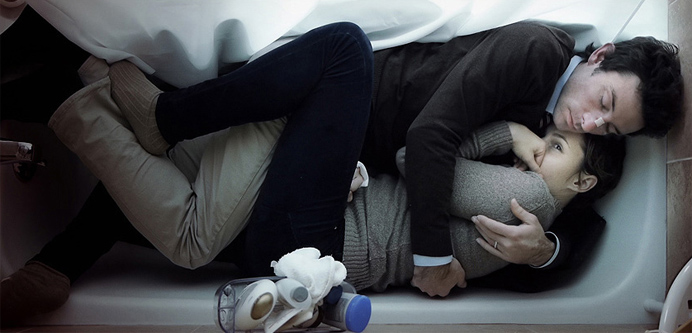 Upstream Color (2013)
Written and Directed by Shane Carruth
96 min.
What's more important, story or storytelling? I honestly have no idea.
A great story will stick with you for the rest of your life, whether or not it's told well, because the beats of it, the brilliant bare components, resonate with your soul and become a part of you, and help expand how you see the world on a moral level. 'The Tortoise and the Hare' is a great story. It's so great we don't even stop and think about how great it is. It's just a part of us, as humans. You almost can't remember a time in your life when you didn't know it. And even if someone were to tell it to a little kid really poorly, its truth and importance would still come through.
Continue reading →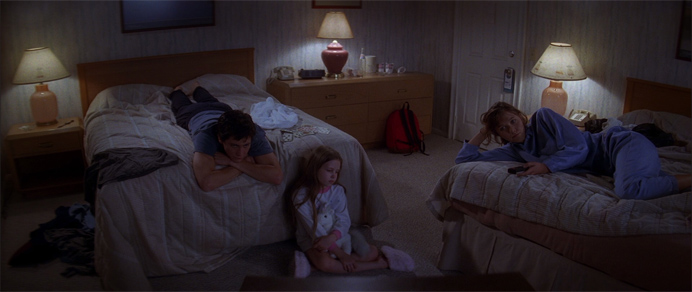 Donnie Darko (2001)
Written & Directed by Richard Kelly
113 min. (Original Cut)
133 min. (Director's Cut)
Spoilers ahead.
The first time I saw this movie, I hated it. Or rather, I hated where it ended up. I appreciated the journey, but not the destination. God damn does it wrap up in a cheese ball way. That 'Mad World' montage? Jena Malone's and Donnie's mother staring at each other? Man did that shit bug me. So much so that for a while I wrote off the entire movie as bad.
But then, here and there, I'd think about the parts I liked and want to watch it again. And each time I'd re-watch, I'd like the movie a bit more. But that ending remained a sticking point. It always made me cringe.
I can't remember exactly when I came to the realization that the ending is supposed to make you cringe from its cheesiness—and that Donnie laughing in bed is meant to be him laughing at the cheesy resolution—but once I did, god damn. Fireworks in the brain. What a movie. Five stars.
Continue reading →