Tag Archives:
star wars prequels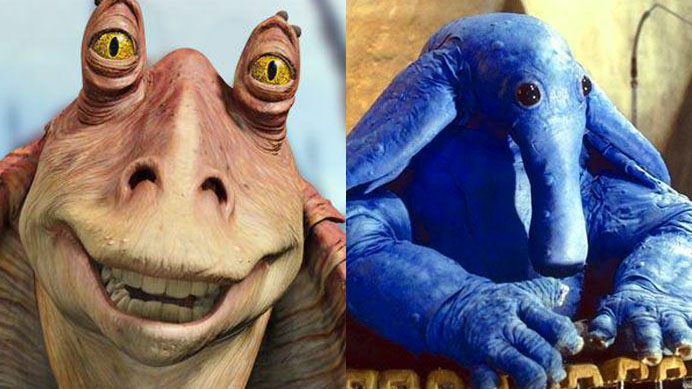 1:19:56 | View on iTunes | Download Mp3
On this episode, Cody Clarke, John D'Amico, and Jenna Ipcar are joined by Harry Brewis for a discussion of all things Star Wars prequels, including Lumpawaroo's Jar Jar Binks theory! Plus, a voicemail from Richard Karpala, and Chloe Pelletier reviews Spectre!
If you have a question or comment that you'd like answered/played on the show, call our voicemail box at 718-395-9711, and be sure to leave your name as well!
And, if you haven't already, head on over to our Patreon, where we've got a bunch of great rewards for listeners who donate to the show. Donating one dollar a month gets you a bonus mini-episode of the show in your inbox every Monday! These special episodes will never be available on iTunes or SmugFilm.com or anywhere else. The only way to hear them is by donating. And we've got a bunch of other great rewards too on there too, so check it out today!
Continue reading →
Posted in

All Posts, Podcast Episodes
Tagged

chloe pelletier, cody clarke, harry brewis, jar jar binks, jar jar binks force, jar jar binks sith, jar jar binks theory, jenna ipcar, john damico, lumpawaroo, richard karpala, smug film, smug film podcast, smugfilm, smugfilm podcast, star wars podcast, star wars prequels, star wars prequels podcast
Leave a comment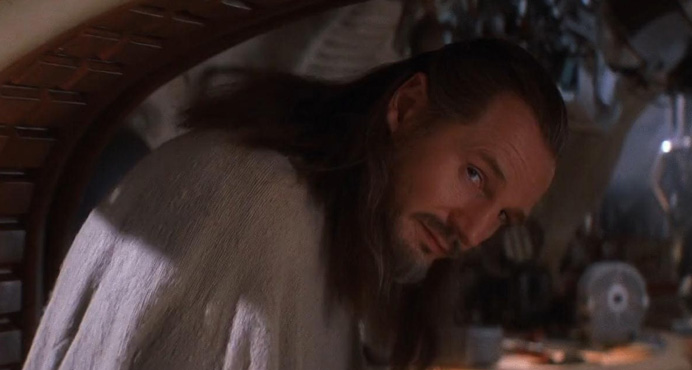 The Star Wars prequels are widely regarded as the worst additions to a beloved franchise of all time. Red Letter Media's feature-length eviscerations of each film are some of the funniest things I've ever seen, but I don't agree with the central argument. I regularly sit down and watch all six movies, and you know what? The prequels are the best part of the experience every time.
Here's why.
Continue reading →
Posted in

All Posts, Harry's Essays
Tagged

attack of the clones, attack of the clones review, count dooku, harry brewis, liam neeson, qui-gon jinn, red letter media, revenge of the sith, revenge of the sith review, smug film, smugfilm, star wars prequels, star wars prequels good, the phantom menace, the phantom menace review, the revenge of the sith
4 Comments