Tag Archives:
trash humpers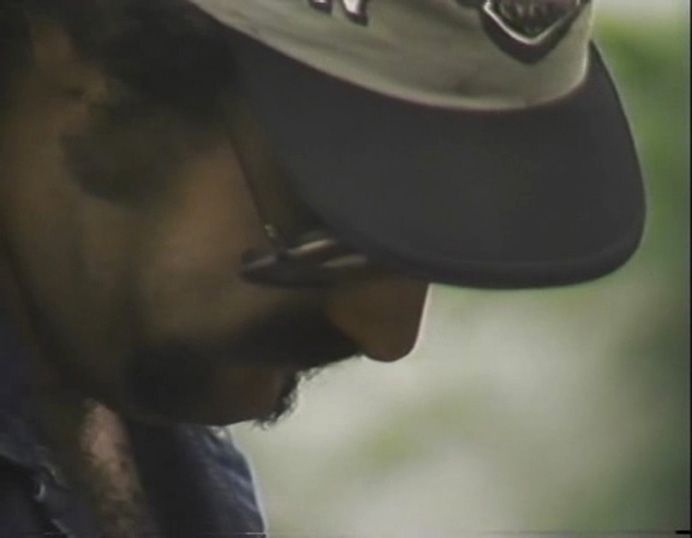 Scooter Trash (1985)
Directed by Boz Crawford
80 min.
The way I heard about this movie was through Jeff Krulik's 1996 documentary short King of Porn, about Ralph Whittington, owner of one of the largest pornography collections in the world. His collection currently resides at the Museum of Sex.
One of the pornos Ralph talks about in the doc is Scooter Trash, which features real bikers from upstate NY. Being a NYC native and a fan of all things unique when it comes cinema, I had to track it down.
It was surprisingly easy to find a torrent for it and download it—I guess there are a handful of Scooter Trash fans out there seeding it 24/7. Good on them for doing so, because this is a pretty remarkable movie.
Posted in

All Posts, Cody's Reviews
Tagged

boz crawford, clerks, cody clarke, dante, eric rohmer, harley o'hara, harmony korine, iron horse covercunt, iron horse magazine, jeff krulik, king of porn, museum of sex, ralph whittington, scooter 1985, scooter trash, smug film, smugfilm, trash humpers
7 Comments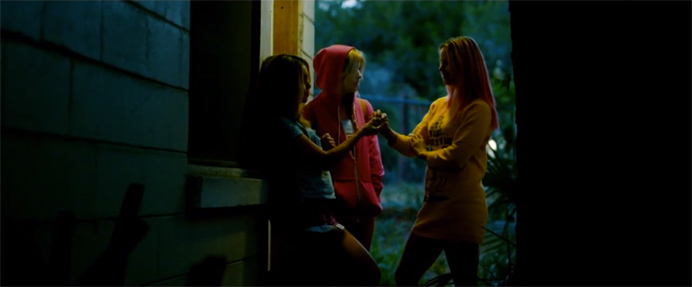 Spring Breakers (2012)
Written & Directed by Harmony Korine
94 min.
That thing I said, in the title of this review? That's a thing I never thought I'd say in a million years. I am not a Harmony Korine fan. I don't like any of his movies. He has always struck me as someone with absolutely no comprehension of what parts of his films are good and what parts are weak, and somewhat proud of not knowing, and proud of editing in a slapdash way. For instance, in one of his notorious Letterman appearances from the 90's (which I actually do enjoy watching, they're awkward and fun and he has some genuinely witty improv moments) he boasts that he doesn't care about plot, and that when he watches movies all he really remembers are characters and a few scenes, so he wants to create movies that consist entirely of random moments. That sort of thing doesn't appeal to me whatsoever as a filmgoer or a filmmaker.
Continue reading →
Posted in

All Posts, Cody's Reviews
Tagged

all the real girls, andy sidaris, christopher tellefsen, cody clarke, david gordon green, days of heaven, douglas crise, george washington, girls, gummo, harmony korine, harmony korine letterman, james franco, lena dunham, lena dunham essay, mark romanek, rehearsals, smug film, smugfilm, spring breakers, spring breakers review, spring summer fall winter and spring, terrence malick, the thin red line, thin red line, tiny furniture, trash humpers
5 Comments