Tag Archives:
afi list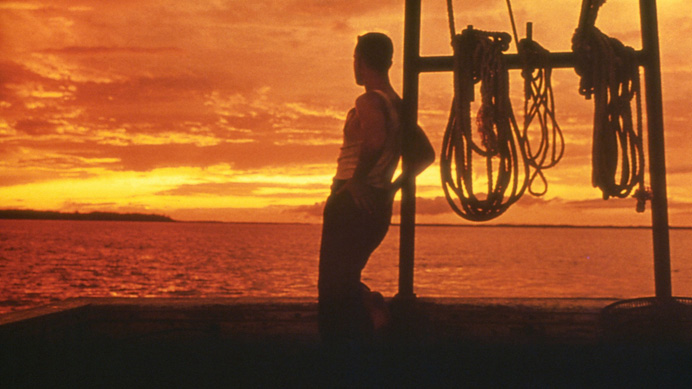 Forrest Gump (1994)
Directed by Robert Zemeckis
Screenplay by Eric Roth
From a novel by Winston Groom
142 min.
I know it's weird, but there are actual people who don't like Forrest Gump.  (Dr. Seuss described this phenomena as having a heart three sizes too small.)  Sentimentality is a powerful thing—it makes people cry and tricks intellectuals into thinking art isn't good.  It also tricks moms into thinking that a movie with LSD use, a guy blowing his load early, sexual bartering, and child molestation is appropriate for an 8 year old—or, maybe I just have a really cool mom.
I was flipping through the channels the other day (I don't use 'the guide') and I landed on Forrest Gump, which is the epitome of a 'whenever it's on TV I have to finish it' movie.  I landed on one of Jenny's hippie scenes, the one where a dude pulls up in a Volkswagen Beetle and asks if anyone wants to go to San Francisco, and Jenny says "I'll go," and he says "Far out!", like a very happy hippie.
At that moment, I had a realization: Forrest Gump is a pretty weird movie to be on ABC Family (which is the channel it was on).  When I was a little kid, Forrest Gump was just a big, fun movie that made me laugh and then cry at the end.  When I was eight, I didn't understand that when Forrest is sitting on Jenny's bed in her dorm and she takes off her shirt, he ejaculates early.  Forrest Gump is a gritty, indie film masquerading as a Hollywood epic.
Continue reading →
Posted in

All Posts, Greg's Reviews
Tagged

100 movies 100 years, abc family, afi 100 best movies, afi list, arthur penn, dustin hoffman, eric roth, fargo, forrest gump, forrest gump analysis, forrest gump essay, forrest gump review, goodfellas, greg deliso, ice age 2, jimi hendrix, little big man, pulp fiction, quentin tarantino, robert zemeckis, smug film, smugfilm, steadicam, tom hanks, winston groom
3 Comments