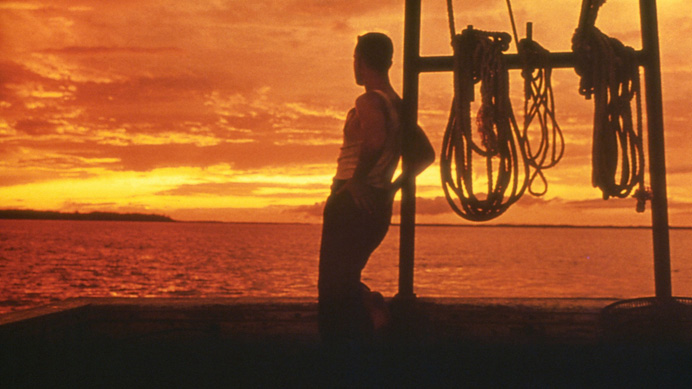 Forrest Gump (1994)
Directed by Robert Zemeckis
Screenplay by Eric Roth
From a novel by Winston Groom
142 min.
I know it's weird, but there are actual people who don't like Forrest Gump.  (Dr. Seuss described this phenomena as having a heart three sizes too small.)  Sentimentality is a powerful thing—it makes people cry and tricks intellectuals into thinking art isn't good.  It also tricks moms into thinking that a movie with LSD use, a guy blowing his load early, sexual bartering, and child molestation is appropriate for an 8 year old—or, maybe I just have a really cool mom.
I was flipping through the channels the other day (I don't use 'the guide') and I landed on Forrest Gump, which is the epitome of a 'whenever it's on TV I have to finish it' movie.  I landed on one of Jenny's hippie scenes, the one where a dude pulls up in a Volkswagen Beetle and asks if anyone wants to go to San Francisco, and Jenny says "I'll go," and he says "Far out!", like a very happy hippie.  At that moment, I had a realization: Forrest Gump is a pretty weird movie to be on ABC Family (which is the channel it was on).  When I was a little kid, Forrest Gump was just a big, fun movie that made me laugh and then cry at the end.  When I was eight, I didn't understand that when Forrest is sitting on Jenny's bed in her dorm and she takes off her shirt, he ejaculates early.  Forrest Gump is a gritty, indie film masquerading as a Hollywood epic.
Continue reading Forrest Gump: A Gritty Indie Film Masquerading as a Hollywood Epic