Tag Archives:
Elvis movie review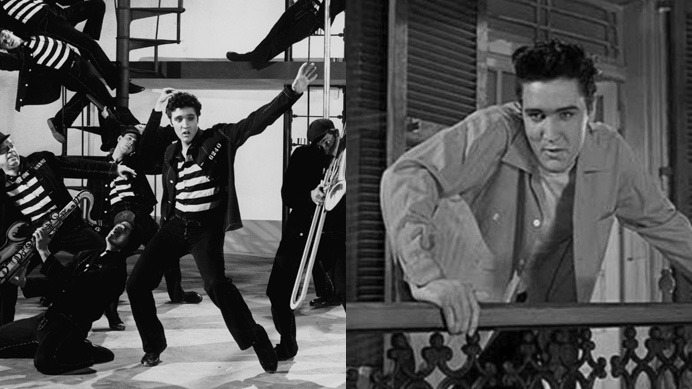 Okay, we've got the fluff out of the way and now we're getting into two of what are hailed as Elvis' greatest films.
When last I saw you, I was young and naïve—I had decided to undertake the project of watching every single film from Elvis' shocking large acting career. Now, four movies in, I would call this the blooming flower period for both Elvis and my Elvis enjoyment. We've got Jailhouse Rock, probably Elvis' most visually recognizable and iconic film—if you've ever seen Elvis in a striped shirt, or dancing on a set that looks like a prison, it's from Jailhouse Rock. Then we have King Creole, which is an Elvis movie you've probably heard of people having seen.
If you're anything like me, you expect both of these to be the most Elvis-y Elvis movies imaginable—full of hips, guitar licks, and sneering lips. But you hold some reservation too, since the first two were such let downs.
So what's the verdict? Well, keep reading and find out:
Posted in

All Posts, Jenna's Reviews
Tagged

carolyn jones, casablanca, dolores hart, elvis club singer, elvis hips, elvis jail, elvis Louisiana, elvis mob, Elvis movie review, Elvis movie reviews, elvis new orleans, Elvis Presley, elvis presley movie review, Elvis Presley movie reviews, Elvis review, Jailhouse Rock, Jenna Does Elvis, jenna ipcar, Jenna's Reviews, King Creole, Loving You, michael curtiz, smug film, trouble, walter matthau
9 Comments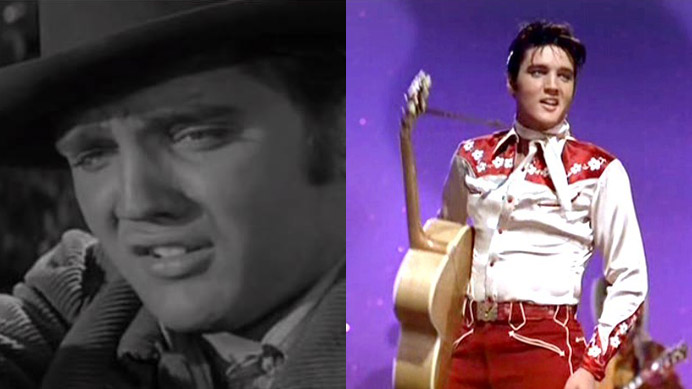 You ever just wake up one morning and decide to embark on a journey of watching every Elvis movie that ever came out? Well, that happened to me the other day, and guess what, you're coming along on this ride.
Posted in

All Posts, Jenna's Reviews
Tagged

a hard day's night, caveman, confederate elvis, cowboy elvis, Elvis movie review, Elvis movie reviews, Elvis Presley, elvis presley movie review, Elvis Presley movie reviews, Elvis review, help!, how I won the war, Jenna Does Elvis, jenna ipcar, Jenna's Reviews, let it be, lizabeth scott, lonesome cowboy, Love Me Tender, Loving You, orphan elvis, richard egan, small town elvis, smug film, the beatles, the magic christian, the rutles, wendell corey, western elvis, yellow submarine
7 Comments