Tag Archives:
frozen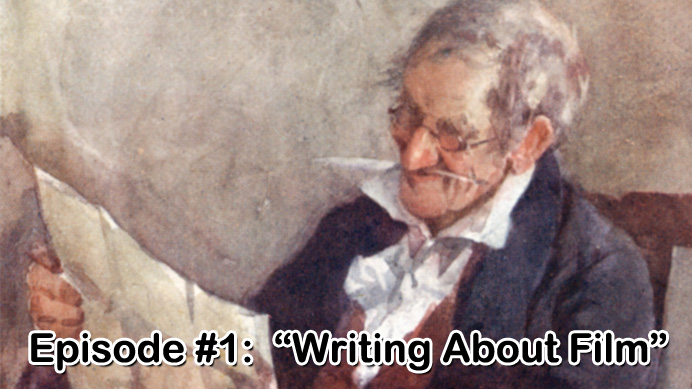 1:07:12 | View on iTunes | Download Mp3
This is the very first episode of the Smug Film podcast! On this episode, I am joined by fellow Smug Film contributors John D'Amico and Jenna Ipcar. We discuss Matt Zoller Seitz' article, Please, Critics, Write About the Filmmaking, and what we believe the duties of a film reviewer are. We also go on tangents—from Russian cinema to the ideal usage of DSLR cameras—and to close, we answer questions from our mailbag. Be sure to listen to the very end of the episode for a movie joke by comedian Anthony Kapfer!
If you have a question for the show, leave it in the comments or email us at Podcast@SmugFilm.com.
If you enjoy the podcast, be sure to subscribe on iTunes, and leave a rating and a comment on there as well. Doing this helps us immensely as far as our ranking on there, which is what allows people to be able to discover us. Word of mouth is always best of all though, so spread the word!
Movie Stuff Referenced in this Episode:
Continue reading →
Posted in

All Posts, Podcast Episodes
Tagged

12 years a slave, akira kurosawa, andrei tarkovsky, anthony kapfer, bring it on, chris buck, cinema podcast, cody clarke, david lynch, dear zachary, empire of the sun, eraserhead, film as film, film joke, film jokes, film podcast, film review podcast, francis ford coppola, frozen, george lucas, george lucas on akira kurosawa, harold p. warren, hunger, itunes, ivan's childhood, jaws, jenna ipcar, jennifer lee, john damico, jonathan paley, kagemusha, kurochka, kurochka clothing, kurt kuenne, lee unkrich, lincoln, manos: the hands of fate, martin scorsese, matt zoller seitz, michael bay, movie joke, movie jokes, movie podcast, movie review podcast, payton reed, please critics write about the filmmaking, podcast, ross finkel, schooled, schooled: the price of college sports, sergei parajanov, shadows of forgotten ancestors, shame, shredder, smug film, smug film podcast, smugfilm, solaris, stalker, steven mcqueen, steven spielberg, suntory whiskey, suntory whiskey commerical, the exorcist, the wolf of wall street, toy story 3, transformers 3, trevor martin, understanding and judging movies, v.f. perkins, william friedkin, wolf of wall street, writing about film
4 Comments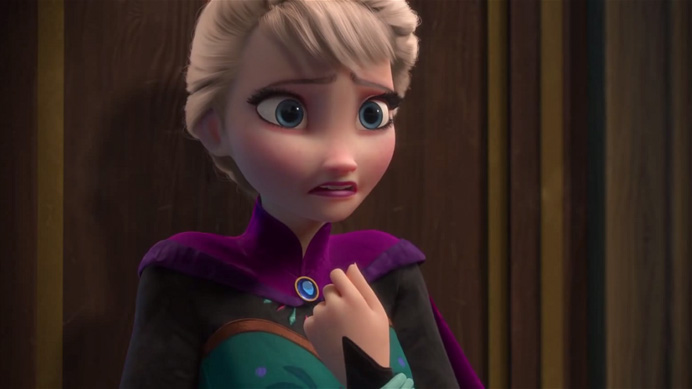 Frozen (2013)
Directed by Jennifer Lee and Chris Buck
Written by Jennifer Lee, Chris Buck, and Shane Morris
102 min.
Spoiler-free.
When I reviewed How To Train Your Dragon, I drew a line in some imaginary sand separating it from the cynically produced schlock that gets dumped on the kid demographic these days. As much as I love that movie though, I have to admit that it only seems so great because everything else is so bad. For a long time, CG movies were too annoying to even endure, Pixar's output aside. But now Pixar sucks too. Go ahead, admit it. They haven't made a great movie since Wall-E, and everything since has been worse than what came before it—Monsters University in particular is downright abysmal.
Strangely enough, as Pixar has declined, Disney Animation has experienced a resurgence. Bolt was way better than anyone expected, and, for the most part, Tangled feels about as effortless as any Disney 90's hit did. Wreck-It Ralph was terrible, and The Princess and the Frog was a bit too paint-by-numbers, but whatever—all upward trends have their occasional dips. Now we have Frozen, which, despite its stupid title, is without a doubt the peak of this new renaissance. I have a feeling this all has something to do with Pixar legend John Lasseter's appointment as Chief Creative Officer of Walt Disney Animation Studios following Disney's buyout of Pixar in 2006, but I'll leave that speculation for someone more informed and just get back to Frozen.
Continue reading →
Posted in

Alex's Reviews, All Posts
Tagged

alex hiatt, bolt, brave, chris buck, cloudy with a chance of meatballs, frozen, frozen disney, frozen feminist, frozen lesbian, frozen lgbt, frozen movie, frozen movie review, frozen queer, ghibli, how to train your dragon, jennifer lee, john lasseter, lady and the tramp, monsters university, mulan, pixar, princess and the frog, shane morris, smug film, smugfilm, snow queen elsa lesbian, snow queen elsa queer, studio ghibli, tangled, the lady and the tramp, the princess and the frog, wall-e, wreck-it ralph
1 Comment