Tag Archives:
matt zoller seitz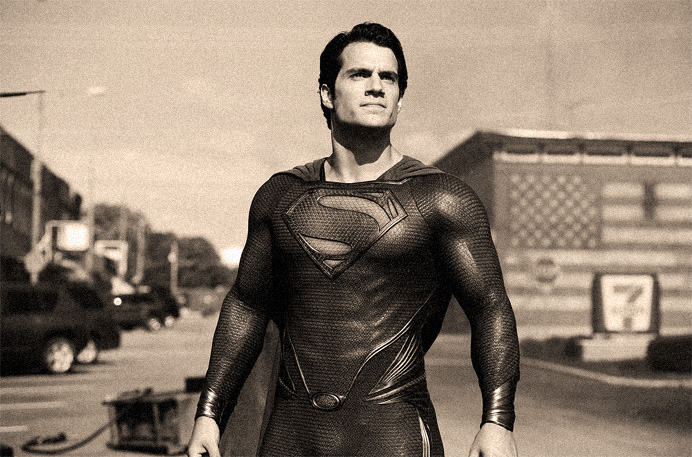 Recently, WB announced their slate of superhero movies through 2019, perpetuating this ridiculous genre for another endless cycle. A lot of very smart people have been persistent in drawing an analogy about this, saying that for its longevity and frivolity, the superhero genre is the new western. As a lover of westerns and a hater of superhero movies, I gotta step in here.
I get the facile rationale—both are 'low' genres that occupy a disproportionately large space in the cinematic marketplace; both are marketed at American adolescent boys; both are concerned with matters of good and evil solved through third act duels. But in the words of Matt Zoller Seitz: "Where's Ford and Leone?"
Posted in

All Posts, John's Essays
Tagged

a man alone, arrow, arrow tv show, bonanza, captain america 2, el cid, fury of achilles, genghis khan, gotham, gotham tv show, henry hathaway, how i met your mother, huge fregonese, hulk, james gunn, john ford, john wayne, king of kings, man with no name, matt zoller seitz, new western, ray milland, roy rogers, sergio leone, super, superhero movies, superhero movies new western, superhero western, superman, superman returns, sword & sandal, sword & sandals, sword and sandal movies, sword and sandals, the raid, to the last man, wagon train, where's ford and leone
Leave a comment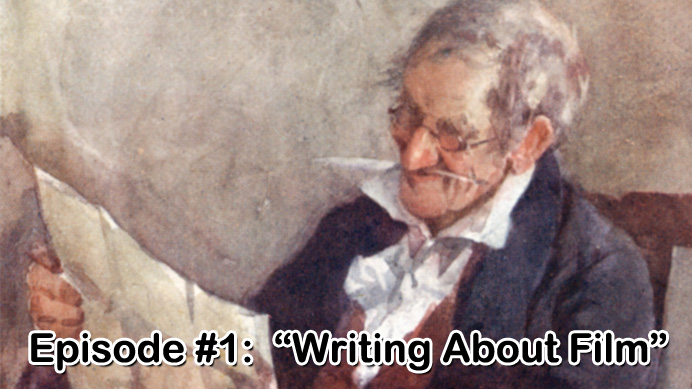 1:07:12 | View on iTunes | Download Mp3
This is the very first episode of the Smug Film podcast! On this episode, I am joined by fellow Smug Film contributors John D'Amico and Jenna Ipcar. We discuss Matt Zoller Seitz' article, Please, Critics, Write About the Filmmaking, and what we believe the duties of a film reviewer are. We also go on tangents—from Russian cinema to the ideal usage of DSLR cameras—and to close, we answer questions from our mailbag. Be sure to listen to the very end of the episode for a movie joke by comedian Anthony Kapfer!
If you have a question for the show, leave it in the comments or email us at Podcast@SmugFilm.com.
If you enjoy the podcast, be sure to subscribe on iTunes, and leave a rating and a comment on there as well. Doing this helps us immensely as far as our ranking on there, which is what allows people to be able to discover us. Word of mouth is always best of all though, so spread the word!
Movie Stuff Referenced in this Episode:
Continue reading →
Posted in

All Posts, Podcast Episodes
Tagged

12 years a slave, akira kurosawa, andrei tarkovsky, anthony kapfer, bring it on, chris buck, cinema podcast, cody clarke, david lynch, dear zachary, empire of the sun, eraserhead, film as film, film joke, film jokes, film podcast, film review podcast, francis ford coppola, frozen, george lucas, george lucas on akira kurosawa, harold p. warren, hunger, itunes, ivan's childhood, jaws, jenna ipcar, jennifer lee, john damico, jonathan paley, kagemusha, kurochka, kurochka clothing, kurt kuenne, lee unkrich, lincoln, manos: the hands of fate, martin scorsese, matt zoller seitz, michael bay, movie joke, movie jokes, movie podcast, movie review podcast, payton reed, please critics write about the filmmaking, podcast, ross finkel, schooled, schooled: the price of college sports, sergei parajanov, shadows of forgotten ancestors, shame, shredder, smug film, smug film podcast, smugfilm, solaris, stalker, steven mcqueen, steven spielberg, suntory whiskey, suntory whiskey commerical, the exorcist, the wolf of wall street, toy story 3, transformers 3, trevor martin, understanding and judging movies, v.f. perkins, william friedkin, wolf of wall street, writing about film
4 Comments