Tag Archives:
hot fuzz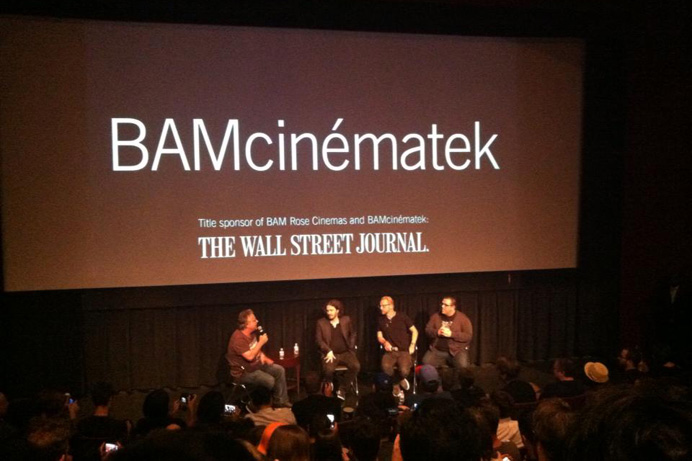 From left: Moderator, Edgar Wright, Simon Pegg, Nick Frost
The World's End (2013)
Directed by Edgar Wright
Written by Simon Pegg & Edgar Wright
It's a tough thing to come back to your hometown after years of avoidance. Revisiting streets and buildings you once knew so well almost makes you feel like you're walking through your own personal shrine to your past. One might even categorize it as an almost otherworldly experience.
But the nostalgia only lasts so long, as you slowly realize that really nothing has stayed the same: a Starbucks has replaced your local coffee shop, the faces you once knew have been replaced with haggard and older models, the school bully who made your life hell doesn't look twice at you, and the punks on the corner have bluish blood and don't back down even after you've knocked their heads off.
Continue reading →
Posted in

All Posts, Jenna's Reviews
Tagged

asylum, edgar wright, guillermo del toro, hot fuzz, jenna ipcar, nick frost, shaun of the dead, simon pegg, smug film, smugfilm, spaced, the world's end review, the worlds end, three flavors cornetto trilogy, three flavors trilogy, three flavours cornetto trilogy, three flavours trilogy
2 Comments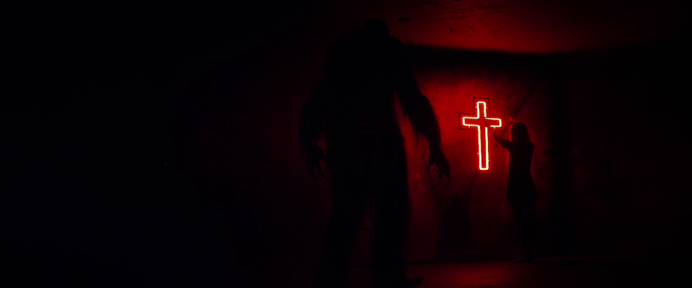 The Lords of Salem (2013)
Written & Directed by Rob Zombie
101 min.
Mild spoilers.
If there's one movie trend I can totally get behind, it's the "B Movie Love Letter". It's almost its own genre at this point. Recent examples include Neil Marshall's Doomsday, Wright and Pegg's Shaun of the Dead and Hot Fuzz (and their upcoming The World's End), Tarantino's Inglourious Basterds and Django Unchained (really his whole catalogue), Ti West's House of the Devil, Lexi Alexander's Punisher: War Zone, and Peter Travis' Dredd. And Star Wars and Indiana Jones are some not so recent examples. These filmmakers mine their inspirations for their best aspects and transplant them into modern productions—which are almost inevitably better than the movies they pay homage to, as the 'originals' were often made quickly and on the cheap just to provide cheap thrills and make a buck or two. Dredd was much talked about last year, and I'm hoping The Lords of Salem gets similar attention this year, because it's even more fun.
Continue reading →
Posted in

Alex's Reviews, All Posts
Tagged

alex hiatt, altered states, brandon trost, crank, django unchained, high tension, hostel, hot fuzz, house of 1000 corpses, indiana jones, inglourious basterds, lexi alexander, lords of salem, lords of salem review, paranormal activity 5, peter travis, punisher war zone, quentin tarantino, rob zombie, rosemary's baby, shaun of the dead, smug film, smugfilm, star wars, the devil's rejects, the haunting in connecticut 2, the lords of salem, the lords of salem review, the worlds end, this is the end, ti west, wolf creek
Leave a comment