Tag Archives:
inglourious basterds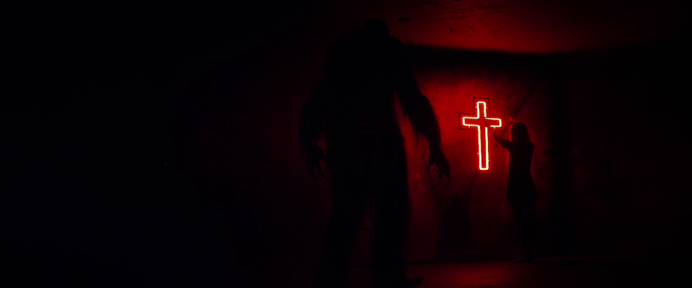 The Lords of Salem (2013)
Written & Directed by Rob Zombie
101 min.
Mild spoilers.
If there's one movie trend I can totally get behind, it's the "B Movie Love Letter". It's almost its own genre at this point. Recent examples include Neil Marshall's Doomsday, Wright and Pegg's Shaun of the Dead and Hot Fuzz (and their upcoming The World's End), Tarantino's Inglourious Basterds and Django Unchained (really his whole catalogue), Ti West's House of the Devil, Lexi Alexander's Punisher: War Zone, and Peter Travis' Dredd. And Star Wars and Indiana Jones are some not so recent examples. These filmmakers mine their inspirations for their best aspects and transplant them into modern productions—which are almost inevitably better than the movies they pay homage to, as the 'originals' were often made quickly and on the cheap just to provide cheap thrills and make a buck or two. Dredd was much talked about last year, and I'm hoping The Lords of Salem gets similar attention this year, because it's even more fun.
Continue reading →
Posted in

Alex's Reviews, All Posts
Tagged

alex hiatt, altered states, brandon trost, crank, django unchained, high tension, hostel, hot fuzz, house of 1000 corpses, indiana jones, inglourious basterds, lexi alexander, lords of salem, lords of salem review, paranormal activity 5, peter travis, punisher war zone, quentin tarantino, rob zombie, rosemary's baby, shaun of the dead, smug film, smugfilm, star wars, the devil's rejects, the haunting in connecticut 2, the lords of salem, the lords of salem review, the worlds end, this is the end, ti west, wolf creek
Leave a comment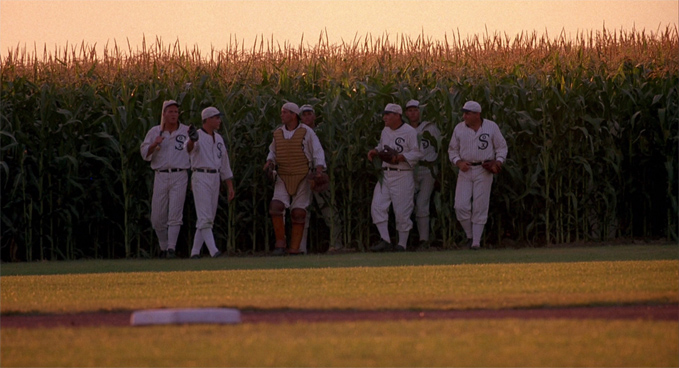 A movie.
Security camera footage is not a movie, but screened at a film festival with a name like 'Big Brother's Kung Fu Grip' (or some artsy crap) it is.  Andy Warhol filming the Empire State Building for nine hours is a movie—the video the real estate agent showed you of the interior of the house on Maple is not.  It's all about context and intention.
Continue reading →
Posted in

All Posts, Greg's Essays
Tagged

12 angry men, 3 o'clock high squid and the whale, a decade under the influence, all about eve, back to the future, baraka, bunch of footage, citizen kane, cody clarke, cop out, copout, de palma, decade under the infleunce, easy rider, easy riders raging bulls, evil dead, field of dreams, genesis, greg deliso, hitchcock, idea of what a movie is, inglourious basterds, inherit the wind, jaws, kevin pollak, kevin pollak chat show, looper, microcosmos, moneyball, no country for old men, qatsi, raging bull, raising arizona, rehearsals, rocky, signs, smug film, smugfilm, spiderman, super 8, tarantino, termination: salvation, terminator, terminator 2, terminator 2 judgment day, terminator 2: judgement day, terminator 3, terminator 3: rise of the machines, terminator salvation, the idea of what a movie is, the sitter, three o'clock high, tommy lee jones, vertigo, woody allen
87 Comments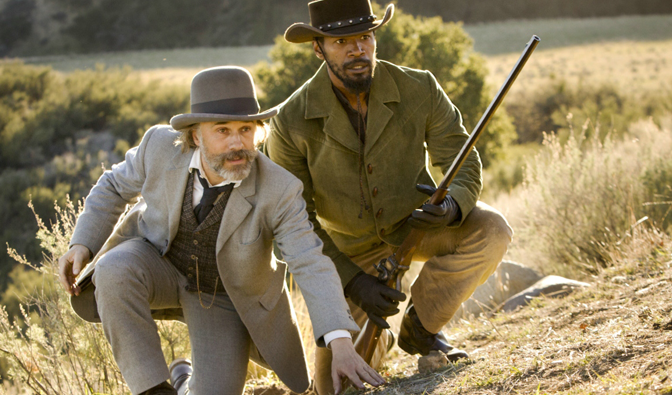 Look, I'm not saying that Django Unchained is a bad movie. Or that Pulp Fiction is either. They're both good movies. Tarantino has never made a bad movie. The good parts of any one of his films always seem to outweigh the bad—the two with the strongest good-to-bad-part ratios being Inglourious Basterds and Jackie Brown. Those two are damn near perfect. All the others are either 'very good' (Kill Bill Vol. 1 and 2, From Dusk Till Dawn, True Romance) or just 'good' (Reservoir Dogs, Pulp Fiction, Death Proof, Django Unchained). And Death Proof is a bit more solid than Django in my opinion, therefore, Django is his worst since Pulp Fiction.
Continue reading →
Posted in

All Posts, Cody's Reviews
Tagged

best worst tarantino, christoph waltz, cody clarke, death proof, django unchained, django unchained review, django unchained worst movie, django unchained worst tarantino movie, from dusk till dawn, hostel, inglourious basterds, jackie brown, jamie foxx, kill bill, kill bill vol 1, kill bill vol 2, m. night shyamalan, pulp fiction, reservoir dogs, review, signs, smug film, smugfilm, the happening, the protector, true romance, worst tarantino movie, wost tarantino film
8 Comments