Tag Archives:
second city
Joan Darling entered show business as an actress on the New York theater scene in the 1960s, then became a fixture of early 70's television. In 1974, she made the leap from acting to directing and quickly made history as one of the first and most successful women directors in television. She had an instant knack for it—her debut, Mary Hartman, Mary Hartman, a soap opera parody, has become an enduring cult classic for its dark-edged humor and deep understanding of the desperation and sadness of the American home.
Highlights of her career include a Mary Tyler Moore episode, Chuckles Bites the Dust, which, for its deft tightrope-walk between comedy and pathos, TV Guide calls the greatest television episode ever; a classic M*A*S*H episode, The Nurses, which  revolutionized the way the show portrayed women; and a leading role in an episode of The Psychiatrist, directed by a pre-Jaws, pre-Duel Spielberg.
These days, Joan teaches acting and directing classes at the Sundance Filmmakers Lab. She agreed to a phone interview, and in about an hour, I learned more about the arts of acting and directing than I ever thought possible:
Continue reading →
Posted in

All Posts, John's Interviews
Tagged

amazing stories, amazing stories the sitter, amazing stories what if, chuckles bites the dust, clu gulager, dorothy arzner, duel, elaine may, first love 1977, first love film, first love movie, georgette's wedding, golda meir, grant tinker, homeland, hot lips, how to direct the actor, ida lupino, jaws, jim brooks, joan darling, joan darling actress, joan darling director, joan darling interview, john damico, kevin spacey, lesli glatter, louise lasser, magnum p.i., margaret hot lips houlihan, margaret houlihan, marisa tomei, mary hartman, mary hartman mary hartman, mary tyler moore, mash, mash hot lips, mash the nurses, michael moore, mike nichols, my cousin vinny, normal lear, owen marshall, owen marshall: counselor at law, par for the course, play it as it lays, rich man poor man, roger corman, roseanne, scandal, second city, shelley duvall, sid sheinberg, smug film, smugfilm, steven spielberg, sundance filmmakers lab, supermom's daughter, the mary tyler moore show, the nurses, the psychiatrist
4 Comments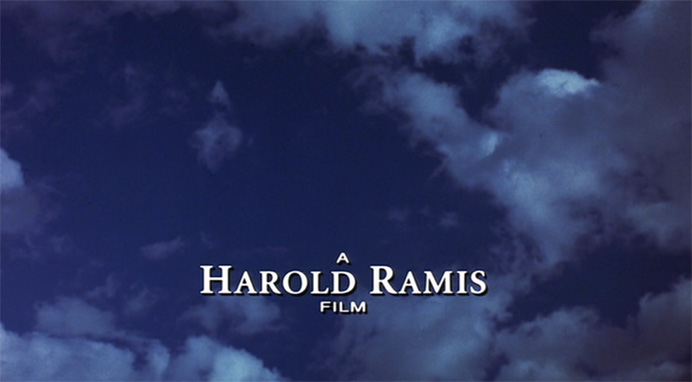 Since we started this website, I've always felt like I was on a mission. A mission, despite the fact that, at the end of the day, nothing anybody says about art matters at all.  Art is an individual experience—even in a group, it's an individual experience.  I can't convince you of anything, and you can't convince me.  And it should be that way.  But right now, fuck all that.
Ghostbusters is high art.  Ghostbusters should be thought of the way the Mona Lisa is—as this sacred, unachievable thing forged from genius—because that's exactly what it is, and it's been my mission to explain that concept.  There are only about a dozen great movies, and these movies are untouchable.  They are perfect in every way, and they represent the ultimate synthesis of story, performance, writing, color, music, and all the myriad elements that come together to make whatever is on screen at any given moment the perfect thing.
People don't give a fuck about art.  They like things all willy-nilly and just regurgitate whatever fucking nonsense someone says about why Raging Bull is brilliant.  Fuck all that noise.  Movies like Ghostbusters are advanced.  They do all of the artistic shit Raging Bull does, but for the purpose of entertainment, of making you soak into the movie.  That is beautiful, that is advanced, that is transcendent, and that could only happen a dozen times in about a century because it's insanely hard to do.
And Ghostbusters isn't even his best movie.
Continue reading →
Posted in

All Posts, Greg's Essays
Tagged

animal house, as good as it gets, bedazzled, bill murray, caddyshack, chevy chase, danny noonan, ghostbusters, greg deliso, groundhog day, harold ramis, harold ramis death, harold ramis rip, helen hunt, jack nicholson, multiplicity, national lampoon, orange county, playboy magazine, raging bull, rip harold ramis, rodney dangerfield, sctv, second city, smug film, smugfilm, snl, ted knight, vacation
Leave a comment