Tag Archives:
a band called death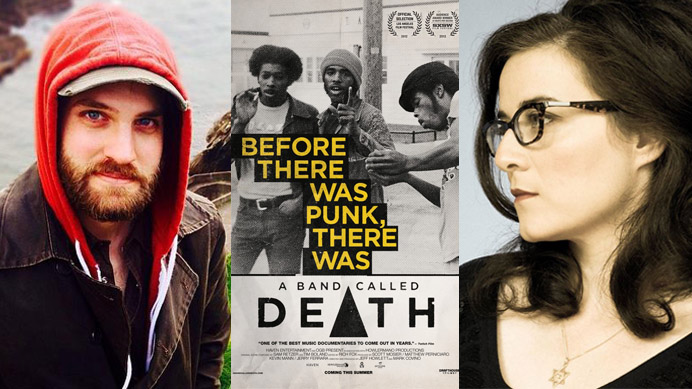 1:35:13 | View on iTunes | Download Mp3
On this episode, I am joined by Mark Covino and Rachel Fox. Mark is the director of the documentary A Band Called Death, and Rachel Fox is the program director of Vancouver's Rio Theatre, and a critic at Twitch.
As always, we close the show with questions from our mailbag! If you have a movie-related question you'd like answered on the show, send it to Podcast@SmugFilm.com!
If you enjoy the show, be sure to subscribe on iTunes, and leave a rating and a comment on there as well. Doing this helps us immensely as far as our ranking on the iTunes charts, which helps us immensely as far as reaching new listeners. Word of mouth is always best of all though, so if you like our show, tell your friends and followers!
Continue reading →
Posted in

All Posts, Podcast Episodes
Tagged

a band called death, a band called death interview, a band called death podcast, cody clarke, film podcast, mark covino, mark covino podcast, movie podcast, podcast interview, rachel fox, rachel fox interview, rachel fox podcast, rachel fox rio theatre, rachel fox twitch, smug film, smug film podcast, smugfilm, twitch, twitch film, twitchfilm
Leave a comment

From left: Jeff Howlett, Mark Covino
A Band Called Death is one of my favorite films of 2013. It's everything you could want from a music doc—great music, plus a compelling and unique story, told with love and care. I'm sure it will go down as one of best music docs of all time, right up there with Don't Look Back and Gimme Shelter and Some Kind of Monster.
In a way, it's not just a story about an interesting rock band, but a time capsule of the power of the time we live in—how music can be discovered nowadays, and how, through the power of the internet, and a generation of music lovers bent on discovering missing pieces of music history, a timeless band from the past who never had the right exposure can finally reach the audience they always deserved.
It's a fascinating flick, and I'm honored to have had the opportunity to sit down and pick the brains of its filmmakers:
Continue reading →
Posted in

All Posts, Cody's Interviews
Tagged

a band called death, a band called death interview, cody clarke, david hackney, death, death band, death protopunk, hackney brothers, jeff howlett, jeff howlett interview, mark covino, mark covino interview, proto punk, protopunk, smug film, smugfilm
Leave a comment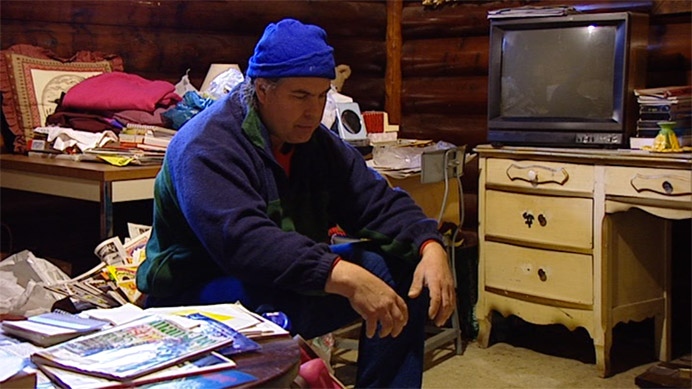 Strongman (2009)
Directed by Zachary Levy
113 min.
A day after I posted my How To Watch a Film essay, I received an email from the director of this film. He reached out because loved the essay and he'd gone through, with his own film, exactly what I described going through with my film, Rehearsals—people that were ambivalent about it when watching a screener and then blown away in a theater setting.
For a long time, he avoided releasing his film on DVD because he felt that a theater was the ideal setting to see it, and he wanted to do whatever he could to make sure as many people as possible could see it properly. However, he's recently decided to finally take the plunge and release it on DVD and Digital, and it's due out this month.
Zach was kind enough to send me an advance copy of the DVD in the mail, which I watched this past week, and let me tell you—this thing is plenty powerful on an average-sized flatscreen. I don't know that I could even handle this thing in a movie theater. This is one of the most gripping vérité docs I've ever seen in my life. It's no surprise at all that it has a 100% rating on Rotten Tomatoes, was on Roger Ebert's Year's Best list, and was a New York Times Critics' Pick.
Continue reading →
Posted in

All Posts, Cody's Reviews
Tagged

100% rotten tomatoes, a band called death, cody clarke, gabe the cupid dog, how to watch a film, how to watch a movie, john cassavetes, netflix, new york times critics pick, ralph kramden, rehearsals, rehearsals film, roger ebert, roger ebert's year's best, rotten tomatoes, rotten tomatoes 100%, searching for sugar man, smug film, smugfilm, stanless steel, strongman, strongman movie, strongman review, the honeymooners, werner herzog, zachary levy
2 Comments