Tag Archives:
jason and the argonauts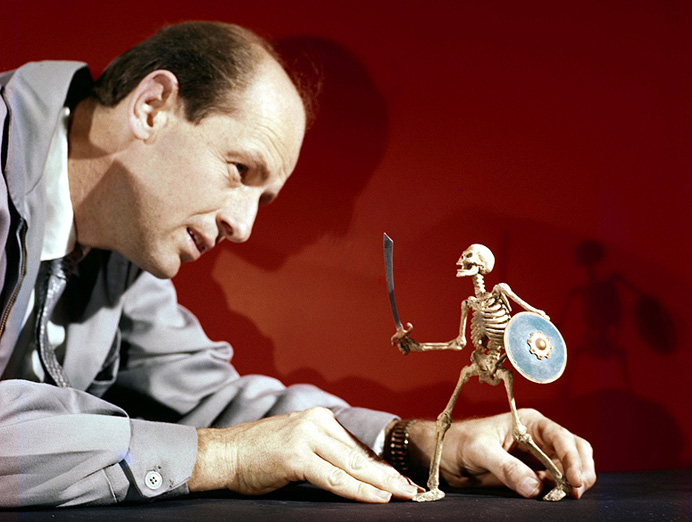 The late, great Ray Harryhausen. (1920-2013)
When I was a little kid my grandpa showed me King Kong, the 1933 one.  King Kong doesn't look real, but it looks good, because it looks right.  Looking 'right' is the key.
Special effects are perhaps film's biggest point of separation from the other arts.  In literature, if you want a monster in your story, you just describe it.  But a movie has to convince you what you're looking at is real, even when you're looking at the most not real things humans can dream up.  This takes a perfect synthesis of human imagination, technology, and innovation.
Continue reading →
Posted in

All Posts, Greg's Essays
Tagged

2001 a space odyssey, animatronics, avatar, cgi, citizen kane, e.t., et, forrest gump, george lucas, indiana jones, indiana jones 4, indiana jones and the kingdom of the crystal skull, jason and the argonauts, jaws, king kong, king kong 2007, king kong remake, kingdom of the crystal skull, orson welles, practical effects, raiders of the lost ark, ray harryhausen, roger ebert, spartacus, special effects, stanley kubrick, star wars, stop motion animation, terminator 2, the magnificent ambersons, titanic, young indiana jones
Leave a comment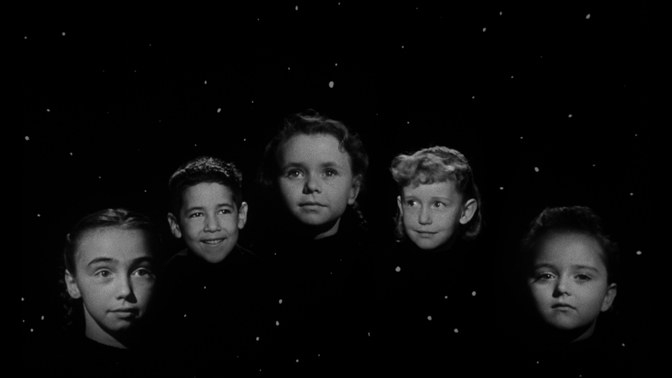 Critically acclaimed, visually striking, black and white movies that aren't fucking boring. For example: Dr. Strangelove, Seven Samurai, The Hidden Fortress, Yojimbo, The Night of the Hunter. – Nikul B.
Cody Clarke: 'Boring' is kind of relative, so here are some visually-striking black and white movies that are 'not boring' for completely reasons. I think you might enjoy them, based on the ones you listed:
Editor's Note (12/4/14): We no longer answer movie questions through our advice column. We answer them in the mailbag segment of our podcast. Send them to Cody@SmugFilm.com and we will answer on the show!
Continue reading →
Posted in

Advice, All Posts
Tagged

adventures of tin tin, adventures of tintin, advice column, barcelona, bridesmaids, china, close encounters of the third kind, damsels in distress, deadwood, doctor strangelove, dr. strangelove, film advice, film advice column, fitzcarraldo, free film advice, free film advice column, free movie advice, free movie advice column, good hair, hidden fortress, indiana jones, jane eyre, jason and the argonauts, jurassic park, king kong, kingpin, last days of disco, man who would be king, master and commander, master and commander: the far side of the world, metropolitan, movie advice, movie advice column, naked jungle, naked prey, night of the hunter, religulous, secret of the incas, seven samurai, smug film, smugfilm, sweet smell of success, sword of doom, tarzan and his mate, teh black stallion, the hidden fortress, the killing, the last days of disco, the man who would be king, the naked jungle, the naked prey, the night of the hunter, the right stuff, the valley of gwangi, twister, valley of gwangi, yojimbo
Leave a comment