Tag Archives:
sweet smell of success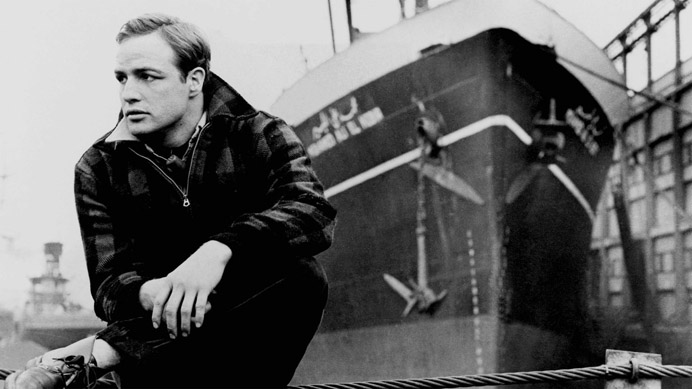 Fuck it right to hell, man. I don't even.
On The Waterfront (1954)
Directed by Elia Kazan
Written by Budd Schulberg
108 min.
Very mild spoilers ahead.
Of the three acts which make up the three act structure, the third act is really the only one which has the ability to fuck you in the ass. You're watching a movie, you're digging it, you're having a good time, you feel safe, and then all of a sudden it's forcing itself into your butt. We've all been there.
A movie is like a penis, basically, and you are like a vagina. When you a watch a movie, you're letting it inside you, and there's a certain degree of trust which goes along with that. 'Don't hurt me, or at least, if you do hurt me, hurt me in an enjoyable way'—that sort of thing. And if a movie tries to fuck your ass in the first act, you can stop it before the tip is barely in and put on some other movie. Same goes for the second act. But when it fucks you in the ass in the third act, you're in shock—it goes in and you can't even believe what's happening and you just have to lay there as it tarnishes the relationship you had built with it up until that point. And then when it's done, you don't know how to feel about it anymore. You remember the good times, sure, but the bad is fresh in your mind.
I had this very experience with On The Waterfront last night, and my booty hole is still twinging with pain.
Continue reading →
Posted in

All Posts, Cody's Reviews
Tagged

adaptation, budd schulberg, cody clarke, david milch, david simon, david spade, deadwood, elia kazan, eva marie saint, ghost dog, kentucky fried movie, leave her to heaven, marlon brando, my cousin vinny, on the waterfront, on the waterfront review, on the waterfront third act, smug film, smugfilm, sweet smell of success, the lords of flatbush, the postman always rings twice, the royal tenenbaums, the wire, tommy boy, treme, written on the wind
Leave a comment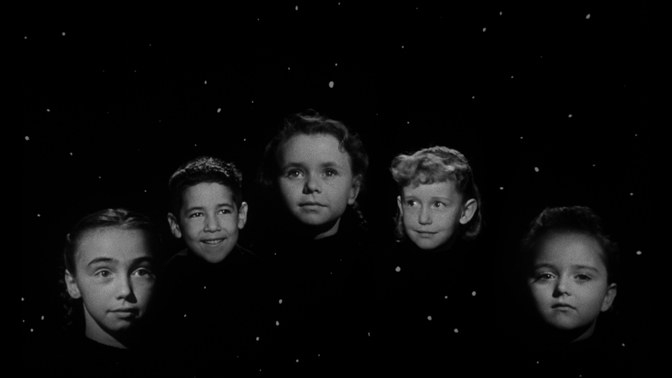 Critically acclaimed, visually striking, black and white movies that aren't fucking boring. For example: Dr. Strangelove, Seven Samurai, The Hidden Fortress, Yojimbo, The Night of the Hunter. – Nikul B.
Cody Clarke: 'Boring' is kind of relative, so here are some visually-striking black and white movies that are 'not boring' for completely reasons. I think you might enjoy them, based on the ones you listed:
Editor's Note (12/4/14): We no longer answer movie questions through our advice column. We answer them in the mailbag segment of our podcast. Send them to Cody@SmugFilm.com and we will answer on the show!
Continue reading →
Posted in

Advice, All Posts
Tagged

adventures of tin tin, adventures of tintin, advice column, barcelona, bridesmaids, china, close encounters of the third kind, damsels in distress, deadwood, doctor strangelove, dr. strangelove, film advice, film advice column, fitzcarraldo, free film advice, free film advice column, free movie advice, free movie advice column, good hair, hidden fortress, indiana jones, jane eyre, jason and the argonauts, jurassic park, king kong, kingpin, last days of disco, man who would be king, master and commander, master and commander: the far side of the world, metropolitan, movie advice, movie advice column, naked jungle, naked prey, night of the hunter, religulous, secret of the incas, seven samurai, smug film, smugfilm, sweet smell of success, sword of doom, tarzan and his mate, teh black stallion, the hidden fortress, the killing, the last days of disco, the man who would be king, the naked jungle, the naked prey, the night of the hunter, the right stuff, the valley of gwangi, twister, valley of gwangi, yojimbo
Leave a comment