Tag Archives:
tommy boy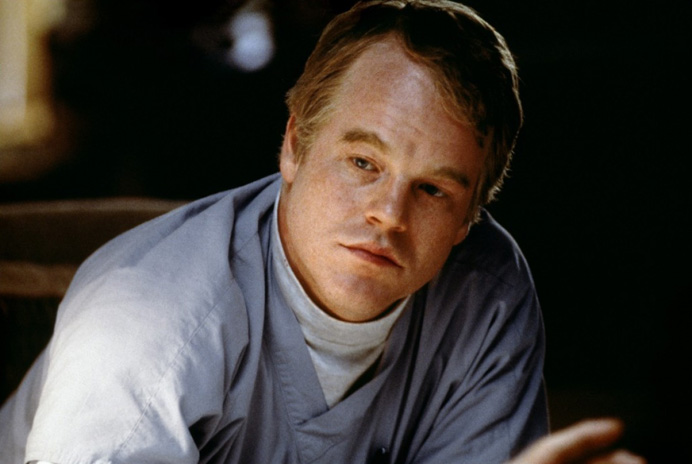 Today we lost one of the absolute best. An actor who put his all in to every role, always giving you your money's worth, never wasting a moment of your time. A virtuoso, with all the adoration one could ever want or need from their peers and from audiences. Just goes to show, you can have it all, and still throw it away.
Addiction is something I've never personally experienced, so I'm by no means an expert. But I do know what it looks like. It looks like the trading of soul gratification for momentary gratification. It looks like an invited wave, grabbing hold of your beach and eroding every castle you've ever built, telling you it's all just sand anyway, so why bother having them. It is evil, and it lies, and it is the ultimate internal resistance. I hope he is finally at peace.
I'd say I 'miss' him, but I never knew his mortal self. I only ever knew his timeless self, which will be here as long as cinema—which is to say, forever. Everything good about this man is immortal. Everything bad, I never encountered, and will never encounter. My heart goes out to his family, who I'm sure have been struggling with his two selves for some time. I hope they are able to find peace as well.
Continue reading →
Posted in

All Posts, Cody's Essays
Tagged

bill murray, chris farley, cody clarke, john candy, magnolia, mike myers, p.t. anderson, paul thomas anderson, philip seymour hoffman, philip seymour hoffman dead, philip seymour hoffman death, philip seymour hoffman eulogy, planes trains and automobilies, r.i.p. philip seymour hoffman, rip philip seymour hoffman, smug film, smugfilm, tommy boy, wayne's world, wes anderson, what about bob, what about bob? david lynch
2 Comments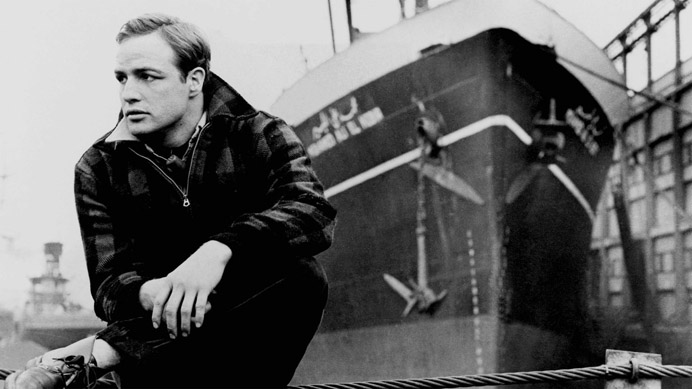 Fuck it right to hell, man. I don't even.
On The Waterfront (1954)
Directed by Elia Kazan
Written by Budd Schulberg
108 min.
Very mild spoilers ahead.
Of the three acts which make up the three act structure, the third act is really the only one which has the ability to fuck you in the ass. You're watching a movie, you're digging it, you're having a good time, you feel safe, and then all of a sudden it's forcing itself into your butt. We've all been there.
A movie is like a penis, basically, and you are like a vagina. When you a watch a movie, you're letting it inside you, and there's a certain degree of trust which goes along with that. 'Don't hurt me, or at least, if you do hurt me, hurt me in an enjoyable way'—that sort of thing. And if a movie tries to fuck your ass in the first act, you can stop it before the tip is barely in and put on some other movie. Same goes for the second act. But when it fucks you in the ass in the third act, you're in shock—it goes in and you can't even believe what's happening and you just have to lay there as it tarnishes the relationship you had built with it up until that point. And then when it's done, you don't know how to feel about it anymore. You remember the good times, sure, but the bad is fresh in your mind.
I had this very experience with On The Waterfront last night, and my booty hole is still twinging with pain.
Continue reading →
Posted in

All Posts, Cody's Reviews
Tagged

adaptation, budd schulberg, cody clarke, david milch, david simon, david spade, deadwood, elia kazan, eva marie saint, ghost dog, kentucky fried movie, leave her to heaven, marlon brando, my cousin vinny, on the waterfront, on the waterfront review, on the waterfront third act, smug film, smugfilm, sweet smell of success, the lords of flatbush, the postman always rings twice, the royal tenenbaums, the wire, tommy boy, treme, written on the wind
Leave a comment