Tag Archives:
twilight zone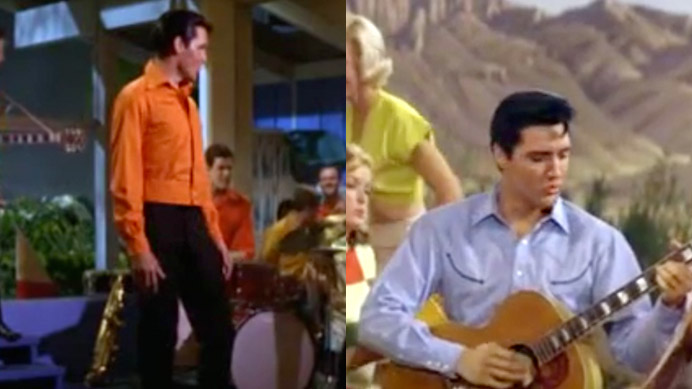 Well, I can finally say that I'm in no-man's land as far as these films are concerned. With The British Invasion in full swing and the quality of these films going down, down, down, Elvis was starting to lose his patience, and it shows. In fact, he hated the music he was forced to record for Girl Happy so much he refused to record any new songs for several months after—and I can't say I blame him. As a result, all of the songs in Tickle Me are just recycled from previous recordings.
As for me, well, I've now watched eighteen Elvis films—that's more than halfway through—and I'm finally starting to feel some fatigue. On one hand, I'm really enjoying how much Elvis knowledge I've acquired—I find myself being able to have conversations with people I know in which I drop a ton of Elvis facts with ease and confidence, and being able to watch them respond in turn with polite nods and glances at their watches. Well, after these next two films, I too was looking at my watch. The year is 1965, and as dopey as I thought Help! was, these next two make it look like a lost Spielberg epic.
Posted in

All Posts, Jenna's Reviews
Tagged

Do The Clam, Elvis, Elvis brawling, elvis florida, Elvis fort lauderdale, Elvis funhouse, Elvis movie reviews, Elvis Presley, elvis presley movie review, Elvis Presley movie reviews, Elvis review, Elvis Rodeo, Elvis silverado, Elvis spooky mansion, Fort Lauderdale, Fort Lauderdale Chamber of Commerce, G.I. Blues, Girl Happy, Girl Happy review, Girls! Girls! Girls!, Jenna Does Elvis, Jenna's Reviews, Jocelyn Lane, Loyal Griggs, Put the Blame On Me, Saloon, shane, smugfilm, Tickle Me, Tickle Me Review, twilight zone
2 Comments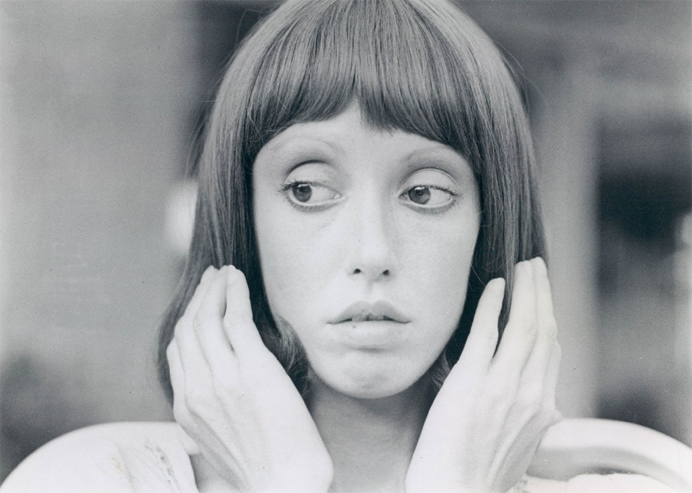 By and large, the film community has a frustrating habit of undervaluing some of our less conventional actresses. Great talents like Viveca Lindfors, Alfre Woodard, and Catherine Burns tend to promise more than they're ever really allowed to deliver. We embrace the hell out of our oddball actors like Walken, Goldblum, and Buscemi (and with good reason, what a harvest of incredible parts those three yield), but it seems to me that things are tougher out there for a woman who's not conventional enough to be a romantic lead.
So, I'd like to take a moment here and profess my appreciation for one of the rare talents of all of cinema, a woman who, despite major criticism, consistently gave some of the best and most memorable performances in film history.
Continue reading →
Posted in

All Posts, John's Essays
Tagged

3 women, a saucer of loneliness, alfre woodard, alfred hitchcock, alien, annie hall, arthur c. clarke, arthur c. clarke the star, bedtime stories, bernice bobs her hair, brewster mccloud, bud cort, buffalo bill and the indians, catherine burns, christian bale, christopher walken, faerie tale theatre, falconetti, frankenweenie, funny games, jeff goldblum, joan of arc, lillian gish, mccabe and mrs. miller, michael murphy, naomi watts, nashville, paul simon, popeye, razzie, rene auberjonois, robert altman, sally kellerman, shelley duvall, steve buscemi, susanne lothar, tall tales and legends, the birds, the children's hour, the shining, the star, theodore sturgeon, thieves like us, time bandits, twilight zone, veronica cartwright, viveca lindfors, william wyler
8 Comments