Tag Archives:
darren aronofsky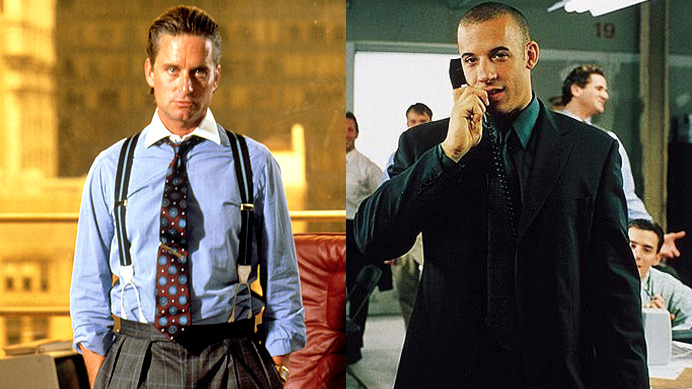 Continuing a series started by John D'Amico.
You could watch Wall Street first and then Boiler Room, or the other way around, or be meta and put them both on at the same time and quote the scene where everyone in Boiler Room quotes Wall Street while watching Wall Street.
However you choose, these two movies are way better than The Wolf of Wall Street or that Michael J. Fox one, the one with Helen Slater.
Posted in

All Posts, Greg's Reviews
Tagged

any given sunday, aronofsky, boiler room, boogie nights, brian eno, darren aronofsky, david byrne, gordon gekko, greg deliso, helen slater, john damico, martin scrosese, michael j fox, paul thomas anderson, proposed double feature, pt anderson, scarface, smug film, smugfilm, the wolf of wall street, wall street 2, wall street money never sleeps
Leave a comment

Paths of Movement + Dynamic Sequences, 1913 | Transformers: Dark of the Moon, 2011
Editor's Note: John D'Amico's piece, Michael Bay: Futurist, is no longer available on this site because it has been selected for inclusion in a upcoming scholarly print examination of the films of Michael Bay which is slated for release in mid 2018 via a major publishing house.  The book will feature a wide range of new perspectives about Bay's work from a range of scholars, cinephiles, and filmmakers.
Posted in

All Posts, John's Essays
Tagged

300, abstract expressionism, alfonso cuaron, before the parachute opens, boccioni, darren aronofsky, debussy, Die Hard, dynamism of a man's head, dynamism of an automobile, elasticity, engulfed cathedral, filippo tommaso marinetti, fortunato despero, futurists, giacoma balla, giacomo balla, james cameron, john damico, luigi russolo, martinetti patriotic storm, michael bay, michael bay cubist, michael bay futurist, nude descending a staircase, pacific rim, paths of movement, smug film, smugfilm, speed of a motrcycle, street light 1909, synthesis of human dynamism, the iliad, the little rascals, transformers cubist, transformers futurist, tullio crali, umberto boccioni, wassily kandinsky
8 Comments