Tag Archives:
humphrey bogart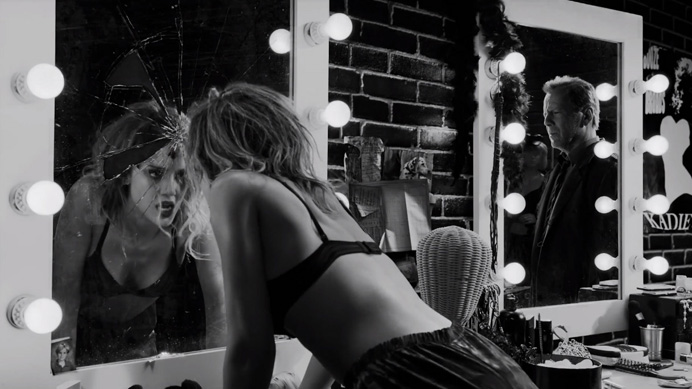 In his review of Sin City: A Dame to Kill For, Armond White opens by declaring that "Neo-noir must be the worst movie genre. It's an excuse for juvenile filmmakers to pretend cynicism while their imbecile audiences pretend sophistication."
I can certainly see where he's coming from. I haven't seen A Dame to Kill For yet, but I have seen more than enough attempts at neo-noirs that think all there is to the genre is a femme fatale and an anti-hero in a trenchcoat. I'm talking about mediocre, flailing films like Max Payne—or worse, the attempts to bring noir to hip, younger settings like Assassination of a High School President and Lucky Number Slevin. They're movies that look at the classics of the genre, fall in love with the aesthetic, but have no idea why or how that aesthetic works as it does. As Armond so aptly points out, Sin City and its ilk are all "pretending that it still means something to call a sexy woman 'dame.'"
Posted in

All Posts, Brad's Essays
Tagged

a dame to kill for, armond white, armond white sin city, assassination of a high school president, brad avery, Breathless, buffalo bill, deliverance, elliot gould, film noir, frank miller, french new wave, from dusk till dawn, humphrey bogart, italian neo-realism, jean luc godard, lucky number slevin, max payne, philip marlowe, psycho, pulp fiction, quentin tarantino, robert rodriguez, silence of the lambs, sin city 2, sin city 2 review, smug film, smugfilm, the gold watch, The Long Goodbye
6 Comments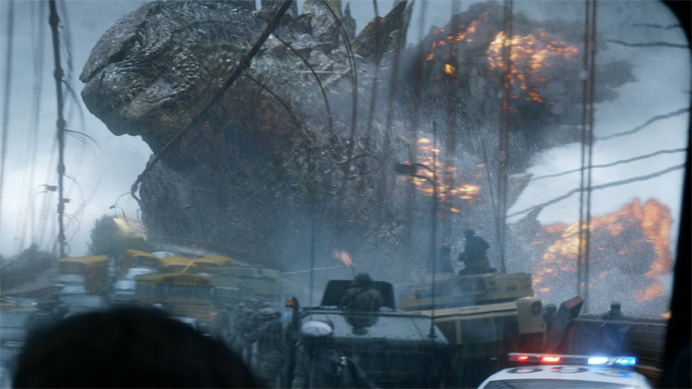 I saw the new Godzilla yesterday. I enjoyed it a lot, but I've been weirded out for months over the fact that I've had to call it something I've never had to call a Godzilla film. Just like how I recently had to call a Bond film something that, in 50 years of recasting and returns to ground zero, I've never had to call a Bond film.
I'm all for specialized vocabulary. Film needs its own exclusive words to describe its own processes, but 'reboot' is not one such word. I've asked people time and again to define it, and I've read about it online—god help me, I've even read the Wikipedia page for it. It's just not a real and distinct concept. It's a cheap marketing buzzword, that's all it is. And more than that, the very existence of the term is symptomatic of a rot at the core of contemporary filmmaking.
Posted in

All Posts, John's Essays
Tagged

abel ferrara, ant man ant-man, bad lieutenane, battlestar galactica, edgar wright, friday the 13th, godzilla, godzilla 2014, humphrey bogart, invasion of the body snatches, j.j. abrams, john carpenter, john d'amico. movie reboot, john damico, john huston, maltese falcon, matthe mcconaughey, movie reboots, movie remake, movie remakes, peter lorre, port of call new orleans, remakes, renee zellweger, smug film, smugfilm, spider-man, spiderman, star trek, star wars, texas chainsaw massacre 2, texas chainsaw massacre: the next generation, the hobbit, the maltese falcon, the maltese falcon 1931, the story of floating weeds, the texas chainsaw massacre, the thing, the thing from another world, werner herzog, yasujiro ozu
14 Comments