Tag Archives:
godzilla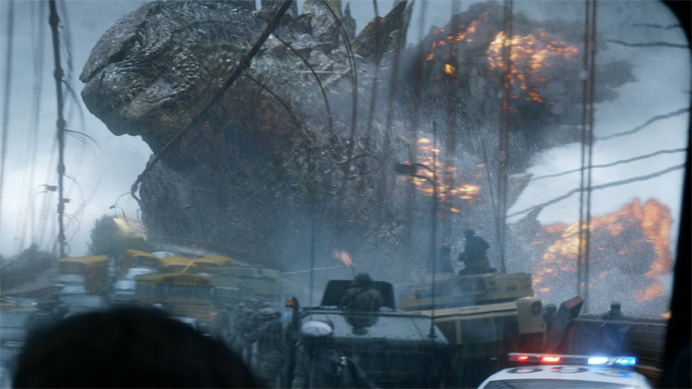 I saw the new Godzilla yesterday. I enjoyed it a lot, but I've been weirded out for months over the fact that I've had to call it something I've never had to call a Godzilla film. Just like how I recently had to call a Bond film something that, in 50 years of recasting and returns to ground zero, I've never had to call a Bond film.
I'm all for specialized vocabulary. Film needs its own exclusive words to describe its own processes, but 'reboot' is not one such word. I've asked people time and again to define it, and I've read about it online—god help me, I've even read the Wikipedia page for it. It's just not a real and distinct concept. It's a cheap marketing buzzword, that's all it is. And more than that, the very existence of the term is symptomatic of a rot at the core of contemporary filmmaking.
Posted in

All Posts, John's Essays
Tagged

abel ferrara, ant man ant-man, bad lieutenane, battlestar galactica, edgar wright, friday the 13th, godzilla, godzilla 2014, humphrey bogart, invasion of the body snatches, j.j. abrams, john carpenter, john d'amico. movie reboot, john damico, john huston, maltese falcon, matthe mcconaughey, movie reboots, movie remake, movie remakes, peter lorre, port of call new orleans, remakes, renee zellweger, smug film, smugfilm, spider-man, spiderman, star trek, star wars, texas chainsaw massacre 2, texas chainsaw massacre: the next generation, the hobbit, the maltese falcon, the maltese falcon 1931, the story of floating weeds, the texas chainsaw massacre, the thing, the thing from another world, werner herzog, yasujiro ozu
14 Comments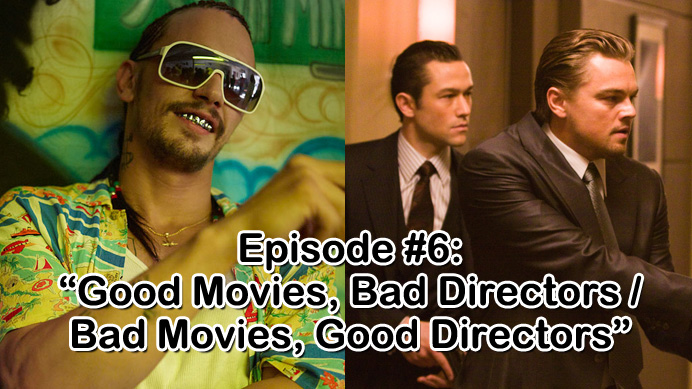 1:17:43 | View on iTunes | Download Mp3
On this episode, I am joined by fellow Smug Film contributors John D'Amico and Jenna Ipcar. We discuss movies we like by directors we don't typically like, as well as movies we dislike by directors we typically like. As always, we go on tangents along the way, take a quick break for a movie joke by comedian Anthony Kapfer, and then close the show with questions from our mailbag.
If you have a movie-related question you'd like answered on the show, leave it in the comments or email us at Podcast@SmugFilm.com.
If you enjoy the podcast, be sure to subscribe on iTunes, and leave a rating and a comment on there as well. Doing this helps us immensely as far as our ranking on there, which is what allows people to be able to discover us. Word of mouth is always best of all though, so spread the word!
Movie Stuff Referenced in this Episode:
Continue reading →
Posted in

All Posts, Podcast Episodes
Tagged

8 1/2, A Woman is a Woman, Almost Famous, Alphaville, back to the future, baraka, Before Sunrise, best movie podcast, breaking bad, Breathless, Bride of Frankenstein, California Split, Cast Away, Changeling, charles dickens, Charlotte Bronte, cody clarke, cria cuervos, Dirty Harry, Don Quixote, Don't Drink the Water, film podcast, film podcasts, first blood, flight, forrest gump, Four of the Apocalypse, Frankenstein, Freaks, Garfield, Garfield and Friends, ghostbusters, godzilla, Gran Torino, gummo, harmony korine letterman, Harmony Korine on Letterman, Heathers, High Plains Drifter, Horror of Dracula, inception, jane eyre, jenna ipcar, john damico, Julien Donkey-Boy, Juliet of the Spirits, Ken Park, Kids, Killers of the Sea, king kong, La Strada, London After Midnight, lost in translation, Marie Antoinette, Masculin Feminin, mash, Memento, Million Dollar Baby, mister lonely, moonrise kingdom, movie podcast, movie podcasts, Mystic River, nashville, Oliver Twist, Pierrot Le Fou, pirate radio, Play Misty For Me, rambo; first blood part ii, rocky, Samsara, Say Anything, scarface, School of Rock, seven samurai, shot context, Side By Side, slacker, smug film, smugfilm, Somewhere, Son of Frankenstein, spring breakers, Star Trek: The Animated Series Dracula & Dracula: Spanish Version, Stardust Memories, the beyond, the bling ring, The Curse of the Jade Scorpion, the dark knight trilogy, The Jerk, The Life Aquatic, The Long Goodbye, The Man with No Name Trilogy, The Outlaw Josey Whales, The Prestige, The Real Ghostbusters, The Return of the King, The Spirit of the Beehive, The Tree of Life, The Unholy Three, The Unknown, The Virgin Suicides, Tigerland, Trust, Unforgiven, vampyr, Waking Life, wall street, Watchmen, wet hot american summer, wolf of wall street, Young Guns
Leave a comment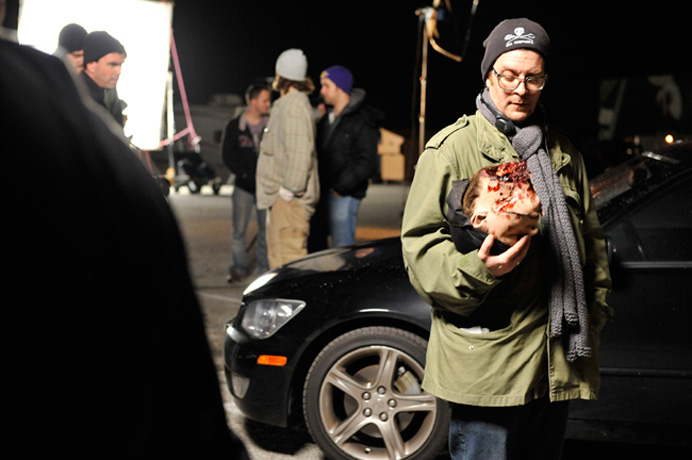 You might not have heard of Jack Perez, or his many aliases, but you've probably heard of his work.  Jack directed Wild Things 2 for TriStar and the pilot for the popular cult TV show Xena: Warrior Princess. His film Mega Shark vs Giant Octopus is a staple of the B-movie resurgence of the last decade.
Jack has one of the rarest jobs on earth—he's a working director in Hollywood.  The DGA represents just over 14,000 directors.  They say in SAG about 5% of the union is working—I'd probably halve that when talking about the DGA.  And remember, for every one of those 14,000 there is literally thousands upon thousands of people dying to get in.  Directing is an elusive job, everybody knows a director makes a movie but almost nobody—lay people and cinephiles alike—really have any idea about what the job actually entails.
Continue reading →
Posted in

All Posts, Greg's Interviews
Tagged

akira kurosawa, alfred hitchcock, godzilla, godzilla vs king kong, grumpy old men, hard target, hearts of darkness, hercules the legendary journeys, it came from beneath the sea, jack perez, jack perez filmmaker, jack perez interview, john ford, john frankenheimer, john huston, martin scorsese, mega shark vs giant octopus, megashark vs giant octopus, notorious, orson welles, plan 9 from outer space, sam peckinpah, the flintstones, the godfather part 2, the godfather: part ii, tristar, vera cruz, wild things 2, xena warrior princess, zm productions
Leave a comment