Tag Archives:
cria cuervos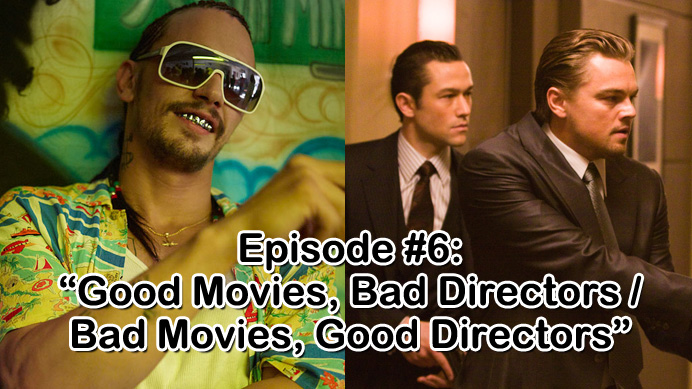 1:17:43 | View on iTunes | Download Mp3
On this episode, I am joined by fellow Smug Film contributors John D'Amico and Jenna Ipcar. We discuss movies we like by directors we don't typically like, as well as movies we dislike by directors we typically like. As always, we go on tangents along the way, take a quick break for a movie joke by comedian Anthony Kapfer, and then close the show with questions from our mailbag.
If you have a movie-related question you'd like answered on the show, leave it in the comments or email us at Podcast@SmugFilm.com.
If you enjoy the podcast, be sure to subscribe on iTunes, and leave a rating and a comment on there as well. Doing this helps us immensely as far as our ranking on there, which is what allows people to be able to discover us. Word of mouth is always best of all though, so spread the word!
Movie Stuff Referenced in this Episode:
Continue reading →
Posted in

All Posts, Podcast Episodes
Tagged

8 1/2, A Woman is a Woman, Almost Famous, Alphaville, back to the future, baraka, Before Sunrise, best movie podcast, breaking bad, Breathless, Bride of Frankenstein, California Split, Cast Away, Changeling, charles dickens, Charlotte Bronte, cody clarke, cria cuervos, Dirty Harry, Don Quixote, Don't Drink the Water, film podcast, film podcasts, first blood, flight, forrest gump, Four of the Apocalypse, Frankenstein, Freaks, Garfield, Garfield and Friends, ghostbusters, godzilla, Gran Torino, gummo, harmony korine letterman, Harmony Korine on Letterman, Heathers, High Plains Drifter, Horror of Dracula, inception, jane eyre, jenna ipcar, john damico, Julien Donkey-Boy, Juliet of the Spirits, Ken Park, Kids, Killers of the Sea, king kong, La Strada, London After Midnight, lost in translation, Marie Antoinette, Masculin Feminin, mash, Memento, Million Dollar Baby, mister lonely, moonrise kingdom, movie podcast, movie podcasts, Mystic River, nashville, Oliver Twist, Pierrot Le Fou, pirate radio, Play Misty For Me, rambo; first blood part ii, rocky, Samsara, Say Anything, scarface, School of Rock, seven samurai, shot context, Side By Side, slacker, smug film, smugfilm, Somewhere, Son of Frankenstein, spring breakers, Star Trek: The Animated Series Dracula & Dracula: Spanish Version, Stardust Memories, the beyond, the bling ring, The Curse of the Jade Scorpion, the dark knight trilogy, The Jerk, The Life Aquatic, The Long Goodbye, The Man with No Name Trilogy, The Outlaw Josey Whales, The Prestige, The Real Ghostbusters, The Return of the King, The Spirit of the Beehive, The Tree of Life, The Unholy Three, The Unknown, The Virgin Suicides, Tigerland, Trust, Unforgiven, vampyr, Waking Life, wall street, Watchmen, wet hot american summer, wolf of wall street, Young Guns
Leave a comment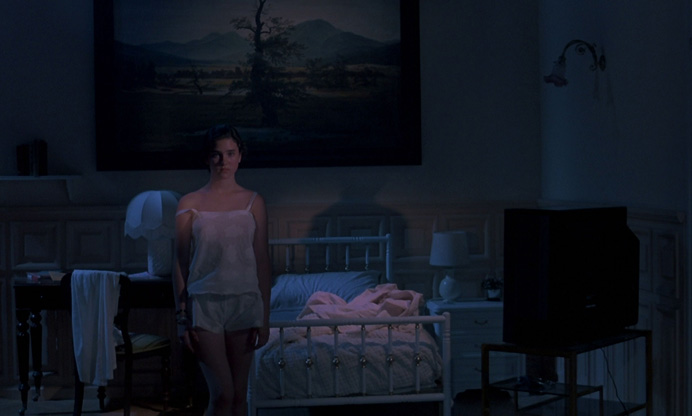 Phenomena (1985)
Directed by Dario Argento
Written by Dario Argento and Franco Ferrini
110 min.
Very mild spoilers.
It's understandable that independent, assertive, intelligent women might have trouble identifying with most female characters, because these traits are traditionally seen as 'masculine', and as such, given to men.  For this reason, I more often identify with male characters than female ones. Aside from Ana in Cria Cuervos, it's usually pretty hard for me to think of any on the spot—but now that I've seen Dario Argento's Phenomena, I have another.
Continue reading →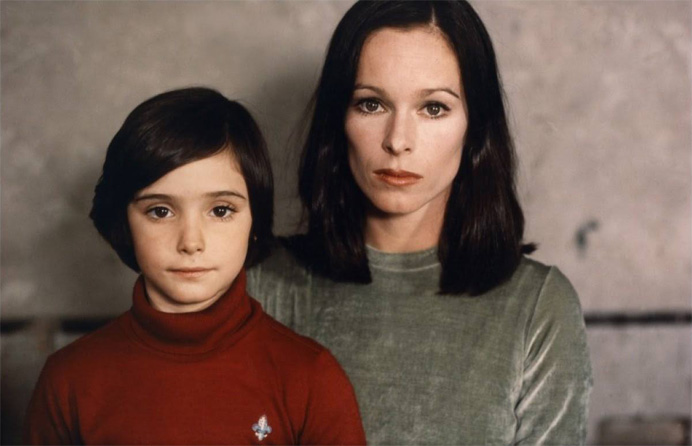 Cría Cuervos (1976)
Written and Directed by Carlos Saura
110 min.
Very mild spoilers ahead.
When I was seven, my mom made a home movie of me walking around a mulberry bush surrounded by purple and white flowers, picking them and humming to myself quietly.  Even though I had bossed her incessantly before she hit record to follow me with the camera as I carefully timed my pauses and expressions, she did what moms in the 90's with fanny packs and Hi-8 cameras did instead—she began to narrate it in the most sarcastic, dorky voice possible: "This… is… Chloe…"
At the time, I didn't know that I was trying to direct.  I didn't even know what directing was, nor had the concept of moviemaking ever occurred to me.  And to this day, although I want to make movies, I haven't done anything serious—I've only been daydreaming, just as I had been doing on that day, when her seemingly oblivious voice interrupted me and made me feel embarrassment that I'd been caught, and as though a special moment had been robbed of me.  I angrily ran up to her and yelled at the camera, "Mom, erase it! Erase it!"
My mom must not have been as oblivious as she acted though, because after that, she made our main way of interacting watching and analyzing movies together.  And she instilled in me, not just a love for movies, but a certain idealism about life that has stubbornly remained and kept me alive to this day, long after she's been gone.
One might assume that it's easier to write about movies that strike us deeply in our souls.  However, this is the most challenging piece I have ever written—not because I have little to say about the film (I have so much to say about it) but because it takes a lot of discipline not to go on and on about my entire life story over the course of explaining why I was so deeply affected by it.  Cría Cuervos is basically a movie about my childhood—and the reason I watched it was that someone who knows me very well said, "Watch Cría Cuervos, it's the most Chloe movie ever."  They were right—I had to pause it several times in order to not blur the frames with my tears.
Continue reading →