Tag Archives:
j.j. abrams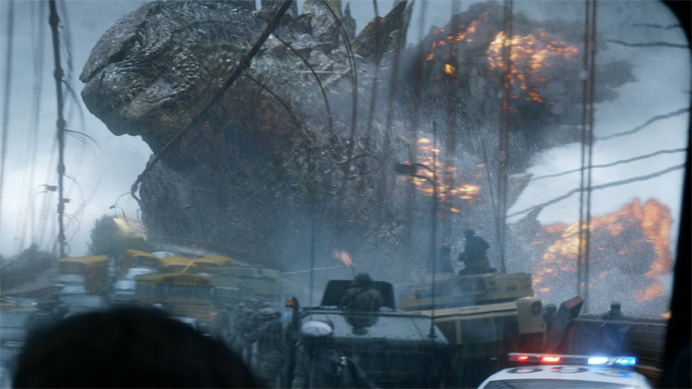 I saw the new Godzilla yesterday. I enjoyed it a lot, but I've been weirded out for months over the fact that I've had to call it something I've never had to call a Godzilla film. Just like how I recently had to call a Bond film something that, in 50 years of recasting and returns to ground zero, I've never had to call a Bond film.
I'm all for specialized vocabulary. Film needs its own exclusive words to describe its own processes, but 'reboot' is not one such word. I've asked people time and again to define it, and I've read about it online—god help me, I've even read the Wikipedia page for it. It's just not a real and distinct concept. It's a cheap marketing buzzword, that's all it is. And more than that, the very existence of the term is symptomatic of a rot at the core of contemporary filmmaking.
Posted in

All Posts, John's Essays
Tagged

abel ferrara, ant man ant-man, bad lieutenane, battlestar galactica, edgar wright, friday the 13th, godzilla, godzilla 2014, humphrey bogart, invasion of the body snatches, j.j. abrams, john carpenter, john d'amico. movie reboot, john damico, john huston, maltese falcon, matthe mcconaughey, movie reboots, movie remake, movie remakes, peter lorre, port of call new orleans, remakes, renee zellweger, smug film, smugfilm, spider-man, spiderman, star trek, star wars, texas chainsaw massacre 2, texas chainsaw massacre: the next generation, the hobbit, the maltese falcon, the maltese falcon 1931, the story of floating weeds, the texas chainsaw massacre, the thing, the thing from another world, werner herzog, yasujiro ozu
14 Comments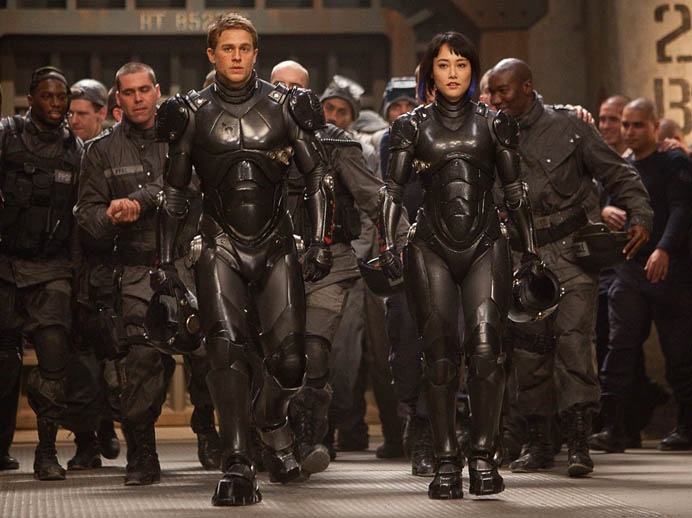 These characters are so. Fucking. Boring.
Pacific Rim (2013)
Directed by Guillermo del Toro
Written by Travis Beacham & Guillermo Del Toro
131 min.
Warning: spoilers ahead.
2013 was supposed to be the year that saved big screen science fiction. When this summer's lineup began filling out, I had more anticipation for this movie season than I'd had in years. Names were popping up like Blomkamp, del Toro, Shyamalan (fuck the haters), Abrams, Cuarón, Wright (and Pegg and Frost), and startlingly, there seemed to be more original properties on the horizon than sequels/adaptations: Elysium, After Earth, Gravity, Pacific Rim, Oblivion, Ender's Game, Star Trek Into Darkness, The World's End, etcetera. From what I saw of the trailers, these movies didn't look like your typical disaster porn invasion movies, á la, Battle: Los Angeles or Transformers (except Pacific Rim, though its premise justifies, and even necessitates it) nor were they part of the insufferably relentless deluge of Marvel/DC sequels and spinoffs (except Into Darkness, whose trailers gave it the tone of a Dark Knight movie; y'all looking forward to Thor: The Dark World?). I loved the designs I saw in the Oblivion trailer, I liked the visual approaches of After Earth and Ender's Game, and I love the idea of Sandra Bullock leading a stranded-in-space drama.
Continue reading →
Posted in

Alex's Reviews, All Posts
Tagged

after earth, alfonso cuaron, armageddon, avatar, battle: los angeles, burn gorman, charlie day, chekhov's gun, elysium, ender's game, gravity, greg deliso, guillermo del toro, hellboy 2, idris elba, independence day, it's always sunny in philadelphia, j.j. abrams, m. night shyamalan, neill blomkamp, neon genesis evangelion, nick frost, oblivion, pacific rim, pacific rim bad, pacific rim review, pan's labyrinth, simon pegg, star trek into darkness, star wars, starship troopers, the dark knight, the devil's backbone, the matrix, the terminator, the worlds end, thor: the dark world, tom cruise, transformers, travis beacham
5 Comments