Tag Archives:
armond white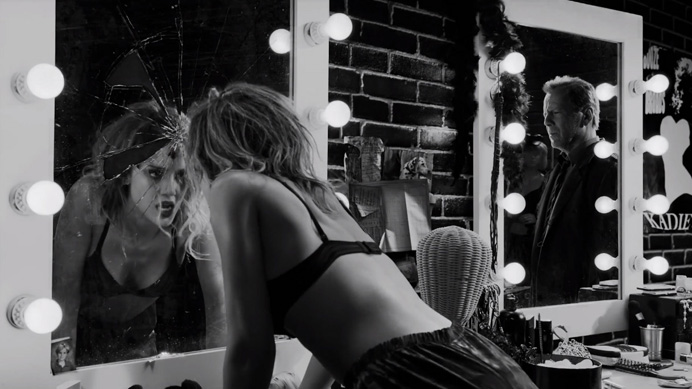 In his review of Sin City: A Dame to Kill For, Armond White opens by declaring that "Neo-noir must be the worst movie genre. It's an excuse for juvenile filmmakers to pretend cynicism while their imbecile audiences pretend sophistication."
I can certainly see where he's coming from. I haven't seen A Dame to Kill For yet, but I have seen more than enough attempts at neo-noirs that think all there is to the genre is a femme fatale and an anti-hero in a trenchcoat. I'm talking about mediocre, flailing films like Max Payne—or worse, the attempts to bring noir to hip, younger settings like Assassination of a High School President and Lucky Number Slevin. They're movies that look at the classics of the genre, fall in love with the aesthetic, but have no idea why or how that aesthetic works as it does. As Armond so aptly points out, Sin City and its ilk are all "pretending that it still means something to call a sexy woman 'dame.'"
Posted in

All Posts, Brad's Essays
Tagged

a dame to kill for, armond white, armond white sin city, assassination of a high school president, brad avery, Breathless, buffalo bill, deliverance, elliot gould, film noir, frank miller, french new wave, from dusk till dawn, humphrey bogart, italian neo-realism, jean luc godard, lucky number slevin, max payne, philip marlowe, psycho, pulp fiction, quentin tarantino, robert rodriguez, silence of the lambs, sin city 2, sin city 2 review, smug film, smugfilm, the gold watch, The Long Goodbye
6 Comments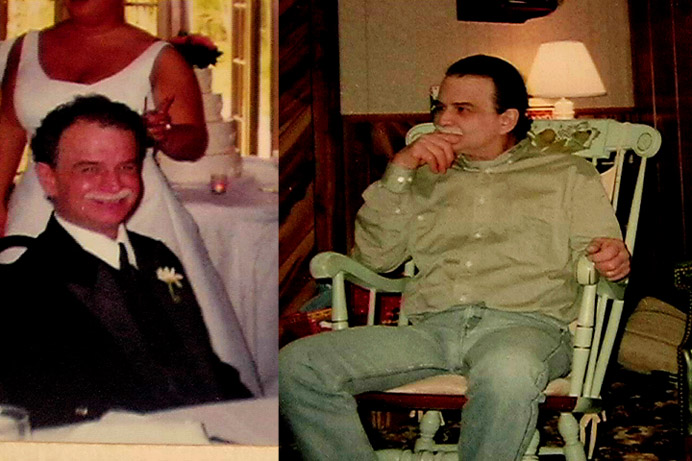 My dad has four brothers; the oldest, Gary, was born in 1951.  Gary was a hippie for a while, and saw 2001: A Space Odyssey in the theater (probably on acid, shh).  He's a blue collar intellectual, a salt-of-the-earth fellow who knows about cars and Greek philosophy and cooking and political theory and electrical stuff.  Gary worked at a newspaper in Port Huron, Michigan for 25 years and then retired.  In 1985, his left index finger was severed in half by some machine.  When he removed his work glove he felt something dangling which felt like a string, and later he asked the doctor what it was, only to receive the reply, "that was your tendon, it had been pulled out".  (That detail has no relevance to anything—I just wanted to make you shiver.)
Continue reading →
Posted in

All Posts, Greg's Essays
Tagged

2001 a space odyssey, alien, alien 3, aliens, armond white, avp, avp: alien vs predator, bargain bin, bargain bin junkie, blade, blade runner, danny glover, event horizon, john carpenter, lord of the rings, martin scorsese, michael bay, mortal kombat, nimrod antal, paul w.s. anderson, predator, predator 2, sam neill, soldier, soldier 1998, soldier movie, the thing, uncle gary, underworld, uwe boll
1 Comment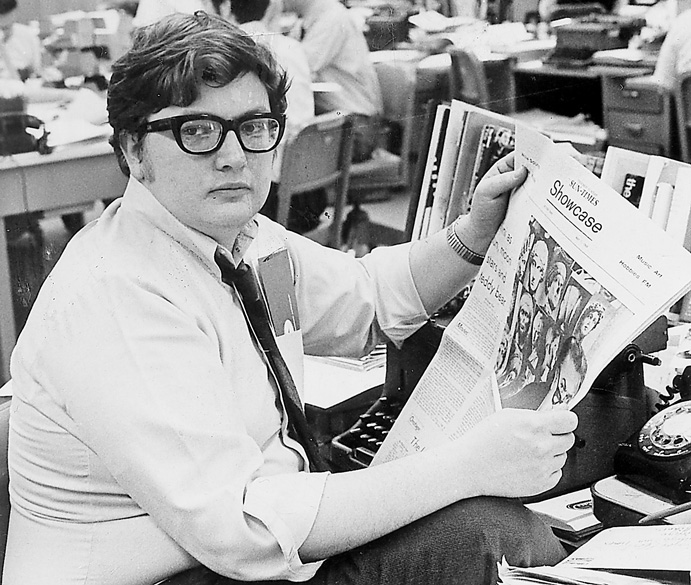 R.I.P. Robert Joseph Ebert. June 18, 1942 – April 4, 2013
Today, John D'Amico was supposed to wax poetic about obscure zombie movies. That piece has been moved to next week. I don't think anyone wants to read about zombie movies right now, or read about anything to do with movies, for that matter, unless it has to do with Roger Ebert. At least, I certainly don't.
I expect that over the next few days, weeks, months, I will binge on everything Ebert. Episodes, books, interviews, etcetera. That's the kind of death this is. A death where you are left speechless and searching, grasping for the artist's soulful air as though it will wisp away into the ether if you don't. But of course, it won't. It will live on forever, and there is all the time in the world to experience and re-experience it. But the impulse is unavoidable.
Continue reading →
Posted in

All Posts, Cody's Essays
Tagged

armond white, brown bunny, caps for sale, chantal akerman, cody clarke, elvis mitchell, foreign parts, frederick wiseman, gene siskel, hollywood, indiewood, jack white, john damico, manohla dargis, meg white, michael jackson, mister rogers, new guard, old guard, pauline kael, promises written in water, rehearsals, rip roger ebert, roger ebert, roger ebert dead, roger ebert death, roger ebert died, roger ebert eulogy, shirley clarke, shredder, siskel, smug film, smugfilm, the brown bunny, the white stripes, tom ford, verena paravel, vincent gallo, wet hot american summer, xhamster, yogi berra
3 Comments