Tag Archives:
chantal akerman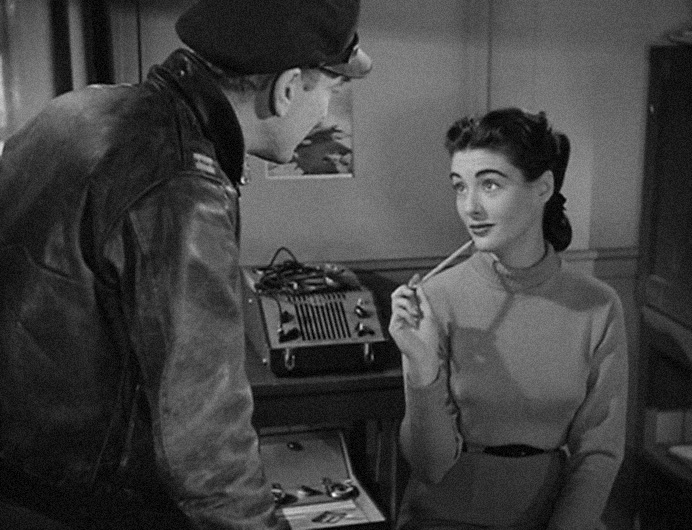 I see so many clueless directors putting female characters whose only job is to BE female. I would like a list of movies with strong female characters that are not defined by their gender. And no cheesy role reversal things where the woman has the traditional male qualities. Just some nice films (or raw horrifying ones) where the woman or women are just real people. And don't say Joy Luck Club cause I already know about it. That was extremely good at what it was. – Michael H.
Editor's Note (12/4/14): We no longer answer movie questions through our advice column. We answer them in the mailbag segment of our podcast. Send them to Cody@SmugFilm.com and we will answer on the show!
Continue reading →
Posted in

Advice, All Posts
Tagged

abbey linclon, ali fear eats the soul, aliens, all i desire, all that heaven allows, allison janney, amy adams, baby face, bring it on, chantal akerman, christopher strong, clarice starling, cody clarke, daisies, dardenne brothers, deadwood, dick, douglas sirk, drop dead gorgeous, evangeline lilly, fargo, gabrielle union, grapes of wrath, hedy lamarr, howard hawks, imitation of life, jackie brown, je tu il elle, jean-pierre dardenne, jeanne dielman, jeanne dielman 23 quai du commerce 1080 bruzelles, john damico, john ford, johnny guitar, joy luck club, julianne moore, katharine hepburn, kim dickens, kirsten dunst, last summer, lost, luc dardenne, lynda carter, ma joad, mary tyler moore show, michelle williams, movie advice, movie advice column, news from home, night nurse, nothing but a man, pam grier, psycho, rendezvous d'anna, rosetta, safe, smug film, smugfilm, strong female characters, strong female protagonist, the furies, the pursuit of happyness, the strange woman, the thing, treme, will smith, wonder woman
2 Comments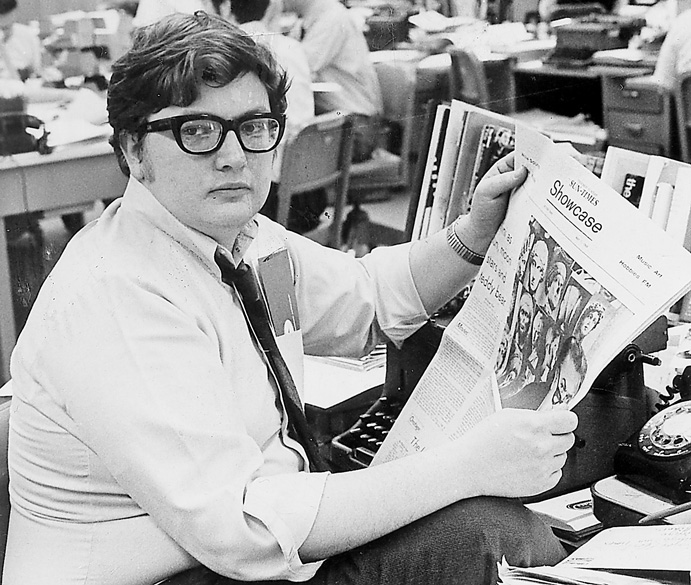 R.I.P. Robert Joseph Ebert. June 18, 1942 – April 4, 2013
Today, John D'Amico was supposed to wax poetic about obscure zombie movies. That piece has been moved to next week. I don't think anyone wants to read about zombie movies right now, or read about anything to do with movies, for that matter, unless it has to do with Roger Ebert. At least, I certainly don't.
I expect that over the next few days, weeks, months, I will binge on everything Ebert. Episodes, books, interviews, etcetera. That's the kind of death this is. A death where you are left speechless and searching, grasping for the artist's soulful air as though it will wisp away into the ether if you don't. But of course, it won't. It will live on forever, and there is all the time in the world to experience and re-experience it. But the impulse is unavoidable.
Continue reading →
Posted in

All Posts, Cody's Essays
Tagged

armond white, brown bunny, caps for sale, chantal akerman, cody clarke, elvis mitchell, foreign parts, frederick wiseman, gene siskel, hollywood, indiewood, jack white, john damico, manohla dargis, meg white, michael jackson, mister rogers, new guard, old guard, pauline kael, promises written in water, rehearsals, rip roger ebert, roger ebert, roger ebert dead, roger ebert death, roger ebert died, roger ebert eulogy, shirley clarke, shredder, siskel, smug film, smugfilm, the brown bunny, the white stripes, tom ford, verena paravel, vincent gallo, wet hot american summer, xhamster, yogi berra
3 Comments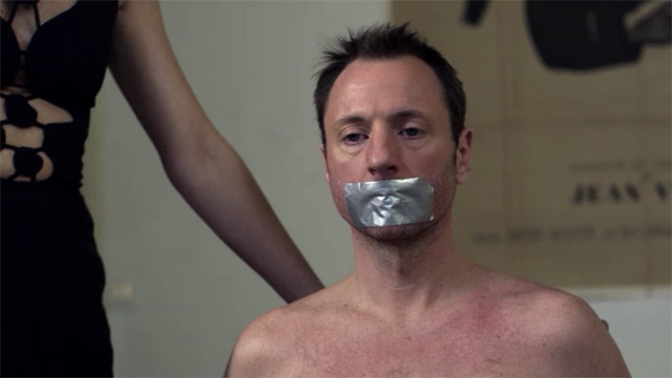 If you've never heard of Eric Schaeffer, today is your lucky day, because I am about to introduce you to quite possibly your new favorite filmmaker. I say 'possibly' because he's definitely not for everyone. Either you'll dig his vibe or you won't—more specifically, either his art will rip your fucking heart out of your chest and hug it, or you'll be all 'he's weird' and go watch something else. And I say 'new favorite' because if you enjoy the first thing of his you see, you will definitely quickly seek out and devour all of his things, and force close friends and lovers of yours to go through the same process so that you can watch them have the same reaction you did, as a way of sort of pinching yourself to make sure you're not dreaming, and 'not the only one'. And they will be grateful for you showing them the light. And you will be grateful for me showing you the light. And you're welcome.
Continue reading →
Posted in

All Posts, Cody's Essays
Tagged

after fall winter, after fall winter reviews, brothers solomon, brown bunny, buffalo 66, bukowski, chantal akerman, charles bukowski, cody clarke, emily perkins, eric schaeffer, eric schaeffer life coach, excessive force, fall, fall 1997, fall movie, fall movie 1997, freaks and geeks, gravity, gravity tv show, ham on rye, i can't believe i'm still single, i can't believe i'm still single eric schaeffer, if lucy fell, if lucy fell movie, john from cincinnati, kajitsu, lost, luck, mind the gap, mind the gap movie, mrericschaeffer, my life's in turnaround, my lifes in turnaround 2, never again, never again movie, paolo serpieri, rehearsals, richard brautigan, shredder, smug film, smugfilm, starved fx, starved fx episodes, starved tv show, stay tuned, they're out of the business, ume plum vinegar, wild strawberries, wirey spindell, wirey spindell eric mabius
18 Comments