Tag Archives:
michelle williams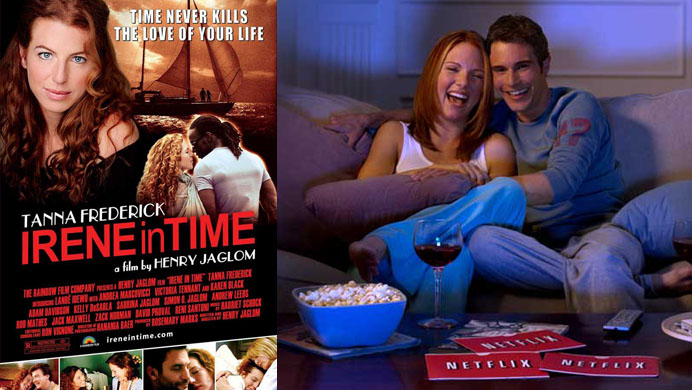 Future generations won't know the joy of driving to a Blockbuster and picking out a rental (or rentals) for the weekend.  It was an inconvenient life, but nostalgia erases that.  Waxing romantic on it now makes me exhale in deep wistful wonder, my heart full of bliss.  Video stores fostered my burgeoning cinephilia in the late nineties, and provided some of the best memories of my life.
But Netflix has changed all that, and I say good riddance. All Netflix really does is add convenience to the already established video store mechanism. Now you don't even have to leave the house. You can snuggle on the couch with your lover and your Roku box and browse what's currently streaming (and I suspect, in a decade or so, everything will be).
Continue reading →
Posted in

All Posts, Greg's Essays
Tagged

a talking cat, all about eve, american animal, andy kaufman, beyonce, blockbuster, brooklyn bound, bush's brain, captain beefheart, dean winters, diablo cody, dirty country, divergence, family video, fat head, food inc, freezer burn, greg deliso, heartbeeps, henry jaglom, in her shoes, irene in time, king corn, king kong, kirby dick, love conquers paul, march of the penguins, michael moore hates america, michelle williams, netflix, obsessed, origami documentary, outfoxed, plan 9 from outer space, private practices, rid of me, rivers and tides, roger ebert, roku, smug film, smugfilm, steven spielberg, super size me, the controller, the controller movie, trucker, united states of tara, vegucated, wendy and lucy, zeitgeist, zeitgeist movie
2 Comments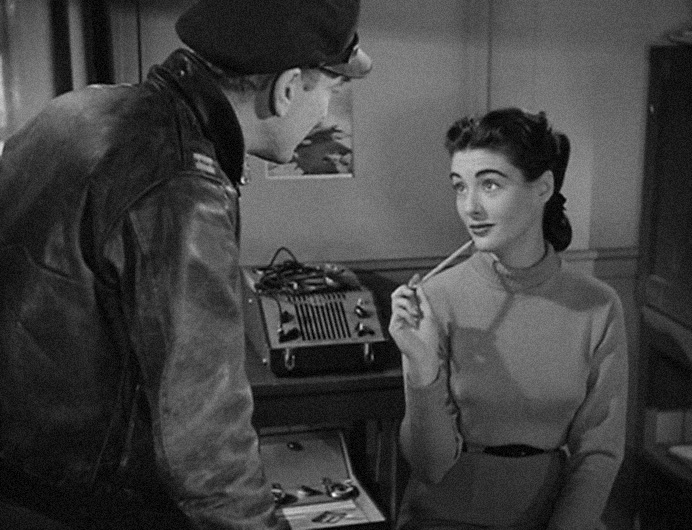 I see so many clueless directors putting female characters whose only job is to BE female. I would like a list of movies with strong female characters that are not defined by their gender. And no cheesy role reversal things where the woman has the traditional male qualities. Just some nice films (or raw horrifying ones) where the woman or women are just real people. And don't say Joy Luck Club cause I already know about it. That was extremely good at what it was. – Michael H.
Editor's Note (12/4/14): We no longer answer movie questions through our advice column. We answer them in the mailbag segment of our podcast. Send them to Cody@SmugFilm.com and we will answer on the show!
Continue reading →
Posted in

Advice, All Posts
Tagged

abbey linclon, ali fear eats the soul, aliens, all i desire, all that heaven allows, allison janney, amy adams, baby face, bring it on, chantal akerman, christopher strong, clarice starling, cody clarke, daisies, dardenne brothers, deadwood, dick, douglas sirk, drop dead gorgeous, evangeline lilly, fargo, gabrielle union, grapes of wrath, hedy lamarr, howard hawks, imitation of life, jackie brown, je tu il elle, jean-pierre dardenne, jeanne dielman, jeanne dielman 23 quai du commerce 1080 bruzelles, john damico, john ford, johnny guitar, joy luck club, julianne moore, katharine hepburn, kim dickens, kirsten dunst, last summer, lost, luc dardenne, lynda carter, ma joad, mary tyler moore show, michelle williams, movie advice, movie advice column, news from home, night nurse, nothing but a man, pam grier, psycho, rendezvous d'anna, rosetta, safe, smug film, smugfilm, strong female characters, strong female protagonist, the furies, the pursuit of happyness, the strange woman, the thing, treme, will smith, wonder woman
2 Comments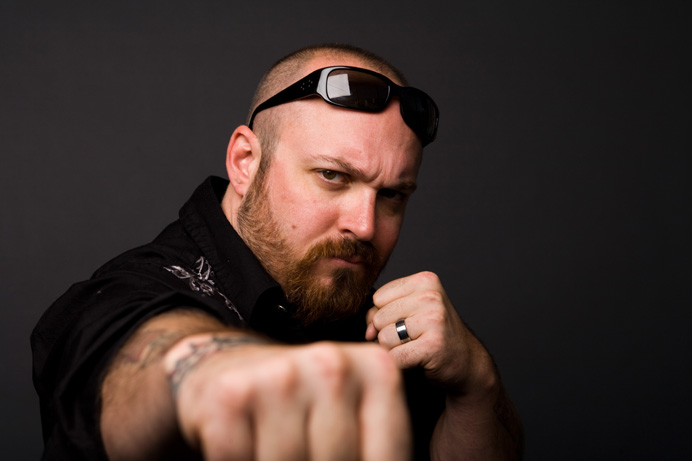 Troy Duffy, director of a 'cool', albeit awful, movie.
'Coolness' is hard to define, as it should be.  I suspect it's difficult because coolness is an X factor.  It's the swagger generated by the totality of a bunch of compartmentalized variants or something.  It's also because coolness is not a science, it's a feeling.  However, like most things, although it can't be defined, it can be explained.  And, contrary to popular belief, explaining it is fun.  It doesn't 'kill it' as so many pseudo-smart, sanctimonious anti-thought peddlers would have you believe.
Continue reading →
Posted in

All Posts, Greg's Lists
Tagged

10 awful movies, 10 cool movies, 9 songs, a delicious batman smoothie, a serious man, african queen, amelie, awful movies, big lebowski, blade runner, blood simple, blow, blue valentine, bob dylan, boondock saints, brick, bridge over the river kwai, casablanca, christopher nolan, cool movies, danny boyle, dark knight, delicious batman smoothie, derek cianfrance, donnie darko, ethan coen, fargo, first person, fog of war, freaks and geeks, gates of heaven, go, goodfellas, greg deliso, guy ritchie, inception, insheeption, intolerable cruelty, jean pierre jeunet, joel and ethan coen, joel coen, last tango in paris, lawrence of arabia, looper, michelle williams, mr. death, neil diamond, no country for old men, noah wyle, overnight, overnight troy duffy, pulp fiction, rian johnson, richard kelly, roderick jaynes, ryan gosling, seth rogen, signs, smug film, smugfilm, snatch, southland tales, the african queen, the big lebowski, the boondock saints, the box, the bridge over the river kwai, the dark knight, the fog of war, the ladykillers, the thin blue line, thin blue line, trainspotting, troy duffy, undeclared, wendy and lucy, woody harrelson
29 Comments