Tag Archives:
dardenne brothers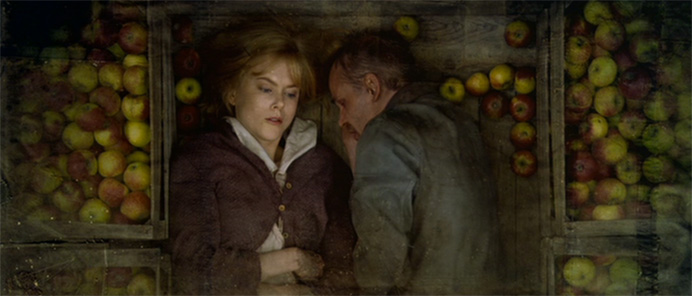 Dogville (2003)
I don't really get into my political leanings here at Smug Film, for the obvious reason of this being a site about movies, not politics, but also because I hate creating arbitrary 'dividing lines' in my work. It's petty, and I can't stand when others do it. For instance, I'm a huge Woody Allen fan, I think he's our greatest American filmmaker, but I cringe whenever he peppers little jabbing jokes against the Right in his films when the story doesn't even call for it. Those sort of winks to the audience take you out of the film momentarily, whether you agree with them or not. It's distracting and wholly unnecessary. So rest assured, people who disagree with me politically—there will be no lazy digs, or insults, or other 'playing to the base' bullshit in this post whatsoever.
This list will be of particular interest to libertarians, that's a given, but even if that ain't your particular alignment, it should at least be a unique window in the the sort of things we, or at least I, care about, both politically and philosophically. And don't worry, there are no propaganda docs on here; these are simply great movies, many of which (hell, probably all of which) aren't even made by libertarians. Whether intentionally or unintentionally, they just so happen to contain, within their myriad elements, certain elements that we get a kick out of. Enjoy! Continue reading →
Posted in

All Posts, Cody's Lists
Tagged

annie hall, ayn rand, barcelona, bicycle thieves, charlie kaufman, cody clarke, collectivism, damsels in distress, dardenne brothers, david gelb, david mamet, death wish, dick cheney, dogville, fascism, films libertarians should see, fish tank, george w bush, girls, happiness, howard roark, jean-pierre dardenne, jiro dreams of sushi, lars von trier, libertarian film, libertarian films, libertarian movie, libertarian movies, luc dardenne, manderlay, manhattan, metropolitan, michael winner, new york, objectivity, oleanna, paul kersey, republican film, republican films, republican movie, republican movies, rosetta, rotten tomatoes, smug film, smugfilm, storytelling, subjectivity, synecdoche, synecdoche new york, the last days of disco, todd solondz, tribalism, vittorio de sica, welcome to the dollhouse, whit stillman, william h macy, woody allen, zelig
12 Comments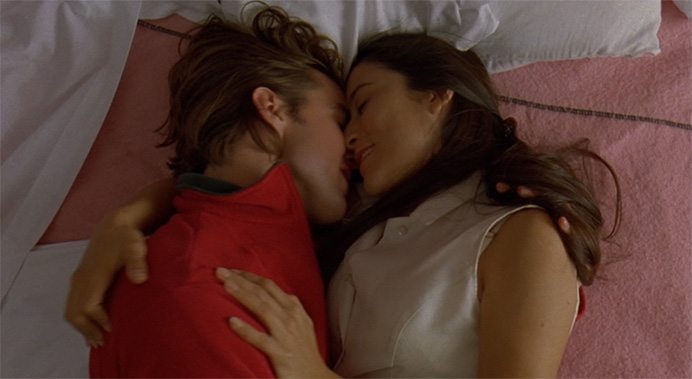 Wes Anderson is capable of perfect moments like this. But I don't think he even cares.
I love him, don't get me wrong. I'm a Wes Anderson fan. I really am. Every single one of his movies are either very good or great. Well, almost every single one. His latest, Moonrise Kingdom, is quite bad. And that worries me. Because until it, Anderson had that whole 'style and substance' thing down pat—and then suddenly, not so much. To the untrained eye, one might assume it was simply a much-needed slapdash, throwaway, breather film after the hard work and meticulousness of Fantastic Mr. Fox. But I suspect something worse going on. I suspect hackery.
Continue reading →
Posted in

All Posts, Cody's Essays
Tagged

bottle rocket, bottle rocket commentary, cody clarke, dardenne brothers, delirious, eddie murphy, fantastic mr fox, fast & furious 6, fast and furious 6, grand budapest hotel, jay mohr, la promesse, mohr stories, moonrise kingdom, owen wilson, pluto nash, rushmore, smug film, smugfilm, the grand budapest hotel, the royal tenenbaums, tim burton, wes anderson
5 Comments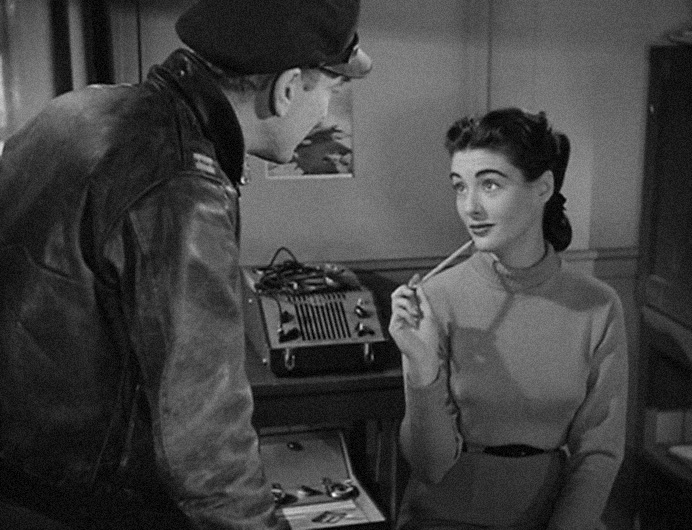 I see so many clueless directors putting female characters whose only job is to BE female. I would like a list of movies with strong female characters that are not defined by their gender. And no cheesy role reversal things where the woman has the traditional male qualities. Just some nice films (or raw horrifying ones) where the woman or women are just real people. And don't say Joy Luck Club cause I already know about it. That was extremely good at what it was. – Michael H.
Editor's Note (12/4/14): We no longer answer movie questions through our advice column. We answer them in the mailbag segment of our podcast. Send them to Cody@SmugFilm.com and we will answer on the show!
Continue reading →
Posted in

Advice, All Posts
Tagged

abbey linclon, ali fear eats the soul, aliens, all i desire, all that heaven allows, allison janney, amy adams, baby face, bring it on, chantal akerman, christopher strong, clarice starling, cody clarke, daisies, dardenne brothers, deadwood, dick, douglas sirk, drop dead gorgeous, evangeline lilly, fargo, gabrielle union, grapes of wrath, hedy lamarr, howard hawks, imitation of life, jackie brown, je tu il elle, jean-pierre dardenne, jeanne dielman, jeanne dielman 23 quai du commerce 1080 bruzelles, john damico, john ford, johnny guitar, joy luck club, julianne moore, katharine hepburn, kim dickens, kirsten dunst, last summer, lost, luc dardenne, lynda carter, ma joad, mary tyler moore show, michelle williams, movie advice, movie advice column, news from home, night nurse, nothing but a man, pam grier, psycho, rendezvous d'anna, rosetta, safe, smug film, smugfilm, strong female characters, strong female protagonist, the furies, the pursuit of happyness, the strange woman, the thing, treme, will smith, wonder woman
2 Comments