Tag Archives:
dogville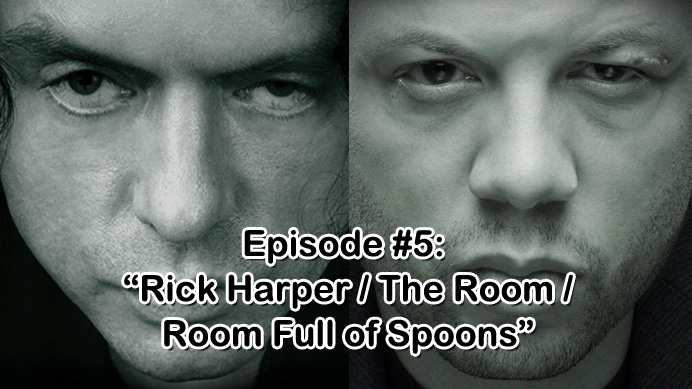 51:18 | View on iTunes | Download Mp3
On this episode, Jenna Ipcar and I are joined by Rick Harper, producer and director of the upcoming documentary on the cult film The Room, Room Full of Spoons. We discuss both films, his personal experiences with Tommy Wiseau and Greg Sestero, and answer some questions from mailbag. This episode also contains a free DVD giveaway, so be sure to listen! Five lucky listeners will each win a DVD of The Room. The instructions on how to win are in the episode.
If you have a movie-related question you'd like answered on the show, leave it in the comments or email us at Podcast@SmugFilm.com.
If you enjoy the podcast, be sure to subscribe on iTunes, and leave a rating and a comment on there as well. Doing this helps us immensely as far as our ranking on there, which is what allows people to be able to discover us. Word of mouth is always best of all though, so spread the word!
Movie Stuff Referenced in this Episode:
Continue reading →
Posted in

All Posts, Podcast Episodes
Tagged

casablanca, citizen kane, Cleopatra, cody clarke, dogville, eternal sunshine of the spotless mind, fast and furious 6, godfather, Godfather 2, goodfellas, Greg Sestero, Honeymoon in Vegas, jenna ipcar, Joe's Apartment, John Carter, Justin Long, kurochka, kurochka clothing, magnolia, Mother May I Sleep With Danger, Pacific Heights, pacific rim, Raisin in the Sun, Resident Evil, rick harper, Room Full of Spoons, Samurai Cop, scott pilgrim vs the world, smug film, smugfilm, The Big Hit, The Disaster Artist, the room, the room documentary, tommy wiseau, troll 2
1 Comment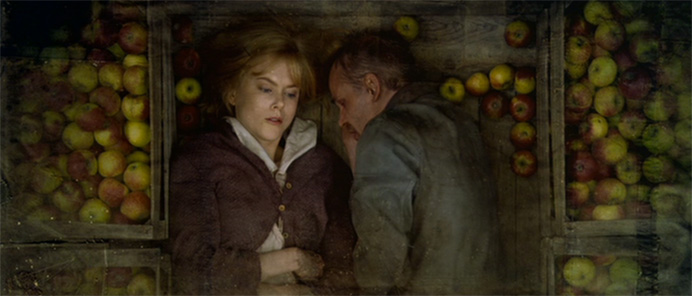 Dogville (2003)
I don't really get into my political leanings here at Smug Film, for the obvious reason of this being a site about movies, not politics, but also because I hate creating arbitrary 'dividing lines' in my work. It's petty, and I can't stand when others do it. For instance, I'm a huge Woody Allen fan, I think he's our greatest American filmmaker, but I cringe whenever he peppers little jabbing jokes against the Right in his films when the story doesn't even call for it. Those sort of winks to the audience take you out of the film momentarily, whether you agree with them or not. It's distracting and wholly unnecessary. So rest assured, people who disagree with me politically—there will be no lazy digs, or insults, or other 'playing to the base' bullshit in this post whatsoever.
This list will be of particular interest to libertarians, that's a given, but even if that ain't your particular alignment, it should at least be a unique window in the the sort of things we, or at least I, care about, both politically and philosophically. And don't worry, there are no propaganda docs on here; these are simply great movies, many of which (hell, probably all of which) aren't even made by libertarians. Whether intentionally or unintentionally, they just so happen to contain, within their myriad elements, certain elements that we get a kick out of. Enjoy! Continue reading →
Posted in

All Posts, Cody's Lists
Tagged

annie hall, ayn rand, barcelona, bicycle thieves, charlie kaufman, cody clarke, collectivism, damsels in distress, dardenne brothers, david gelb, david mamet, death wish, dick cheney, dogville, fascism, films libertarians should see, fish tank, george w bush, girls, happiness, howard roark, jean-pierre dardenne, jiro dreams of sushi, lars von trier, libertarian film, libertarian films, libertarian movie, libertarian movies, luc dardenne, manderlay, manhattan, metropolitan, michael winner, new york, objectivity, oleanna, paul kersey, republican film, republican films, republican movie, republican movies, rosetta, rotten tomatoes, smug film, smugfilm, storytelling, subjectivity, synecdoche, synecdoche new york, the last days of disco, todd solondz, tribalism, vittorio de sica, welcome to the dollhouse, whit stillman, william h macy, woody allen, zelig
12 Comments
Alright so whenever I go on Netflix Instant I just sorta pick random movies from my queue, try them for a few minutes, and then if I'm not feeling them moving on to another until I finally find one I don't hate, and then I watch that one. This 'Netflix Quickies' thing is basically a series where I just talk about movies I decided not to watch after some amount of minutes and explain exactly what turned me off about them. Here goes: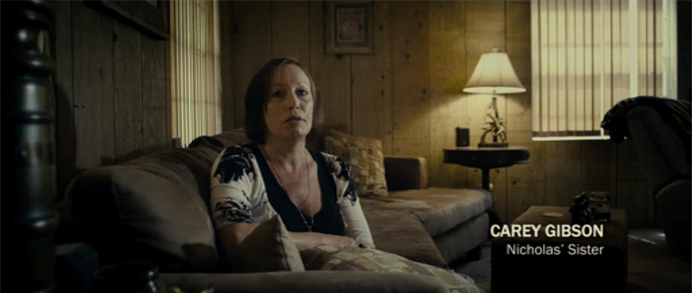 The Imposter (2012)
Directed by Bart Layton
99 min. (Gave up after 7 min.)
Continue reading →
Posted in

All Posts, Cody's Reviews
Tagged

adam goldberg, al pacino, antichrist, bart layton, berlinger, bob giraldi, breaking the waves, bully, bully documentary, cody clarke, cynthia lowen, dogville, duckie, errol morris, frankie and johnny, hiding out, imposter, jeff rothberg, joe menosky, jon cryer, lars von trier, lee hirsch, manderlay, melancholia, netflix quickies, pretty in pink, scent of a woman, sinofsky, smug film, smugfilm, teenage dirtbag, the imposter, the thin blue line, thin blue line, three o clock high, three o'clock high, werner herzog
Leave a comment